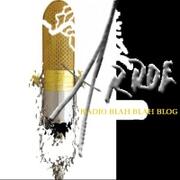 Classic Rock Report December 6 2013

Christmas cash and concerts. There's nothin fina in Carolina. Journey's longtime bass guitarist Ross Valory is stoked about being on the road with The Steve Miller Band.

Ross Valory On The Air

The single most important question I hold that demands an answer, "How far does an echo travel before it falls into silence?" For Journey's bass guitarist Ross Valory the original thump and thud of that California fed thunder has been shaking valleys and floors for five decades. The tour bus is about to leave town. Journey hits the road in 2014 with The Steve Miller Band and The Tower of Power. http://www.journeymusic.com/pages/tour http://www.therosszone.com/biography.htm http://www.journeymusic.com/pages/news/journey-donates-350000-to-philippines

Classic Rock Report December 5 2013

No matter what magazine or Classic Rock website. The maker's of music are constantly compared. Who is the greatest guitarist? Drummer? Rarely if ever. Does anybody look behind the curtain. Ken Caillat was at the control board when Fleetwood Mac laid down Rumors. George Martin with the Beatles. Phil Spector mastered the Wall of Sound. Plus a Christmas album went completely silent before becoming a family tradition.

Rachelle Spector On The Air

During my 34 years or Radio broadcast there's never been a season or holiday celebration that hasn't included the craftsmanship or artistry of Phil Spector. In recent years the industry of Radio transforms its journey forward toward wall to wall Christmas music. No year has passed that I don't laugh like Santa. Knowing how valuable Phil's wall of sound has been to the presentation of music and here comes Radio attempting to pull off what Mr. Spector has brilliant stamped into the the soul of history. It's the 50th anniversary of A Christmas Gift For You. I can't help but wonder who'll be the on air Radio talent that will get to share a great conversation with a member of the Spector family w...

Classic Rock Report December 4 2013

Billy Joel takes New York back. KISS, Alice Cooper and more invade Vegas tomorrow night.

Blink 182's Tom Delonge On The Air

Blink 182's/Angels & Airwaves' Tom Delonge has released a new children's book The Lonely Astronaut On Christmas Eve. AngelsAndAirwaves.com San Diego's Rady Children's Hospital at CharityBuzz.com

Tommy DeCarlo On The Air

Boston's brand new CD is out. Life Love & Hope grips fans of the band by the rims of their wire framed reading glasses and ignites their feet to feeding the children of their children with the very sound that helped make Classic Rock more than music for old men. In an age of double click purchases on ITunes and Amazon.com Boston gives back to music by pouring emotion driven riffs, real organs and harmonies that seize control of your willingness to be silent. Within seconds you're back to what I call the Plastic Coated Bathroom Mirror Concert. Those moments when Boston puts you on your own stage and no matter whose listening around the world. You're blaring those vocals like a true Rock Star....

Classic Rock Report December 3 2013

Keith Richards. Treats his acting career like his constant swigs of music. The Rolling Stone shall gather no moss. Richards' has agreed to appear in the next 'Pirates of the Caribbean' movie with Johnny Depp. The fifth movie. 'Dead Men Tell No Tales' puts focuses on the search for the mysterious Trident, which Richards' character, Teague, apparently knows something about. Filming begins October 2014 Speaking of artists always on the move. Social Networking isn't the only way to promote new music. Paul McCartney knows what his fans like. Then mysteriously appears in the center of the celebration. His most recent promotional event. McCartney sponsored the Kyushu Grand Sumo Tournament in Japan....

Classic Rock Report December 2 2013

Van Halen's next stack of wax. Box of Classic Rock. Is eighteen months from I Heart. Diamond Dave recently hung with That Metal Show's Jim Florentine. http://www.hennemusic.com/2013/11/audio-david-lee-roth-updates-status-of.html

Matrimony On The Air

I laugh a child's giggle when set free on the back roads of Carolina. The essence of romance attached to a vibrant roller coaster experience while being shot into and between and old south meeting the present. There are no roads like an old Carolina highway. Hugging the twisty curvy rolling hills of a layer of land that drew from other parts of the world. The ancestors knew they were home when they were approached by the shores of Carolina. Far from being a well kept secret. For it has been poured into the veins of this writing machine called Matrimony. Those who know our highways will agree the purity of innocence still remains. While the music of Matrimony will influence the waves to bring...

Chef Rocco On The Air

Thanksgiving doesn't have to a turkey celebration. Chef Rocco from US Foods Chef Store checks in with some incredible surprises that will make this weekend and the holiday's a flavor filled treat to call a new tradition.

Chef Rocco On The Air

Thanksgiving doesn't have to a turkey celebration. Chef Rocco from US Foods Chef Store checks in with some incredible surprises that will make this weekend and the holiday's a flavor filled treat to call a new tradition.

Classic Rock Report November 27 2013

There used to be a day when the men and women of Rock influenced the way we walk. Today's talk is based on being like a Kardashian. Journey guitarist Neal Schon. Announced on his Face Book page. He'll wed his blonde bombshell on a nationally televised show dubbed "The Winter Wonderland Wedding and Music Event.' This is the same girl whose husband called police claiming his wife had been kidnapped. When in reality... She was on tour with Neil Schon. If you'd like to watch the wedding. The pay per view cost is $14.99. ___ The surviving members of the Doors. John Densmore and Robby Krieger. Will end 13 years of creative silence next month. They're playing together. Jim Morrison's 70th birthday ...

Classic Rock Report November 26 2013

Buffalo Bills fans are inches from living on a prayer. Pro football is about to give love a bad name. Super Bowl Sunday isn't bad medicine. Bills fans are about to be wanted...dead or alive. Jon Bon Jovi could be the new owner of the Buffalo Bills. Bon Jovi's been spending a lot of two minute television time outs with the National Football League officials. The Buffalo Bills are currently sit in last place with a 4-7 record. Hey just think... If Jon Bon Jovi gets the team. Players that don't the game will instantly be Richie Sambora-ed

Classic Rock Report November 25 2013

Led Zeppelin and the Rolling Stone share one thing in common. The burning desire to prove they aren't Metal and or Rock. But everything Blues. It was Keith Richards' vision to invite the soul filled sounds of American blues to London. Ariel Leve and Robin Morgan have released a new book, '1963: The Year of the Revolution: How Youth Changed the World with Music, Art, and Fashion," In it the Rolling Stones' chief songwriter and guitarist gives total credit to the younger generation for rising up in the name of transforming society. Although Richards had been labeled ultra cool. Fans leaned more on ignoring his true mission.

Charles Fazzino On The Air

I'll never forget the first time I stepped into a Charles Fazzino show. The colors. Vibrantly breathtaking. The depth of each expression wasn't the thickness of acrylic dropped off by a passing paint brush. But a picture postcard. It's because of Charles that my latest book goes into graphic detail into how important a photograph can be. Pictures share stories. Therefore, like an album or favorite book. The phonographic photograph reaches into the soul of the passerby and whispers a warm invitation to let go of the moment and step within the presentation of lyrics only your could write while falling back in love. http://www.fazzino.com/fazzino-biography/ http://www.wentworthgallery.com/

Classic Rock Report November 22 2013

Just seven shades away from Black Friday. This is proving to be the year that Men loving Classic Rock won't be left with just the bills. Out today. SkyDog. The Duane Allman Retrospective. Not just music but rare audio from the fingerprints left on the neck of some pretty awesome guitar work left to dry on tracks from the Allman Brothers Band, Derek and the Dominos, The Allman Joys and Hour Glass. A lot of people don't realize how many times Duane made himself available to contribute his riffs to other artists. Now you can own those sessions. Speaking of coming attractions. We're ten days away from Boston reemerging on that infamous fans of Classic Rock horizon. 'Life, Love & Hope.' proves th...

Jay Gordon Of Orgy On The Air

RollingStone Magazine has been all over the unmasking of the "True Art" of Electronica, Dub Step and everything else Masterfully spun into webs of raw energy so brilliantly mind blowing...the earth stops every 20 seconds to catch up on the beats of a brand new release. Orgy is back. More importantly Jay Gordon helms the night that which once seemed dark. FTalkrom the depth of showmanship, preservation of passion and knowing what makes the wind blow without having to sell out... Unlocked is the worlds most famous Zombie. http://www.youtube.com/watch?v=OtOuinzJDY8

Classic Rock Report November 21 2013

Slash has a new band. That flash of light shooting from your computer last night was the Super Group Kings of Chaos

Classic Rock Report November 20 2013

In the Studio With Lady Antebellum

Country Music has always delivered the most down to earth real people. The connection between song lyrics and fans is a valuable piece of the heritage that's been breathing life into the soil of America. Names like Patsy Cline, Tammy Wynette, Loretta Lynn, Johnny Cash all the way up to Alabama, Gretchen Wilson, Toby Keith, Eric Church to Lady Antebellum. Country Music truly supports the people that brought them to the dance. The fans.

Comedian Jim Breuer On The Air

Showmanship has always been my addiction. Maintaining it is a method of art. It allows every twist and unexpected turn to become a reason why life is truly worth laughing about. Comedian /Actor Jim Breuer can't fall into the ranks of being grown up and playing the part of fatherhood. This is the kind of Dad you'd love to have. The one that looks around every corner and discovers newer reasons to appreciate indifference.

Classic Rock Report November 19 2013

Bruce Springsteen releases a new song today. Vince Neil plans to hit the road with Sammy Hagar in 2014.

Astrid Haven Is Back On The Air

The more I dig into the soul of modern music. The more I realize the evolution of a revolution is set to rise from the darkness of the underground. Showmanship has always been my favorite ride. Getting into the minds of a creative eye proves to be the best high on earth. Astrid Haven returns. On stage they're loud. They don't blend in yet their following continues to give them permission to keep growing out and extremely wide. Then I totally mess things up by asking them to re-grip the strings and give me something acoustic. I wish the world could have seen their eyes when for the first time...the bent the ropes of what they expected and totally came out on top. Just as I expected.

Classic Rock Report November 18 2013

Joan Jett is off the Macy's Day float. Journey donates $350,000 to help rebuild Philippines. Instantly donate $10 by texting the word AID to 27722 http://my.wfpusa.org/fundraise?fcid=286420

CLASSIC ROCK REPORT EAGLES PART THREE

The Eagles are in town tonight. Don Henley. Glen Frey. Timothy B. The odd ball in the band has always been Joe Walsh. Whats up with that?

CLASSIC ROCK REPORT EAGLES PART TWO

You've heard the term practice makes perfect. When you're the Eagles where does perfect harmony practice. The answer...the circle of fear.

CLASSIC ROCK REPORT EAGLES PART ONE

Being in the right place at the right time is the key to musical success. But what happens when standing in the right place means takes up the rest of your life? The Eagles are in town tonight. Don Henley knows. The only way to go.

Tim Stop On The Air

Less than a month ago Walt Parazaider of Chicago and I were discussing what it takes to mold a modern day singer songwriter into becoming a long lasting lyric in the hearts of an always on the move listener. There had to be something more dynamic to American Culture than making weekly appearances on American Idol and The Voice. It became my quest to take my thirty four years in Radio and hit the back roads of performance. Sam Ashe and The Guitar Center are selling instruments to someone. Who are they and where are they? Lets check in with the man opening for the group Chicago

Yoko Ono On The Air

She's had one of the most brilliant years of her career. 2013 will go down in Plastic Ono Band history as being the one moment in time when being 80 years old doesn't serve as a wall. She's been to the top of the Dance Charts this year. Performed on stage with some of music's biggest and best. A new collection of songs and an endless effort to keep promoting peace.

Scrambled Egg Shells Part Five

In Chapter Five John sits in Facts the Figure's New York recording studio staring at the numerous awards his friend has picked up over the years. Although he has troubles grasping onto the reasons of there being a celebration. John envisions the opportunity to sing. Not to piece back together a past that had been shattered. But to invite a woman found in the reflection of the highly polished award to dance.

Actor Sean Kent On The Air

Texas is funny shaped. So we went searching for a funny man from a funny shaped state. And the state of mind we mined from the soils of southern at its lowest point. The brilliantly aware and extremely funny Sean Kent

Classic Rock Report November 14 2013

Def Leppard is a name that's earned the right to be ranked as one of the greats of Classic Rock. Is it because of Joe Elliot's intense vocal range. Rick Allen influential drive to never stop drumming? What about Phil Collen on lead guitar? Phil's got a side project. ManRaze. He's teamed up with Sex Pistol Paul Cook and Simon Laffy of the Glam Rock band Girl.

Missionarian Bill Waterman On The Air

No story can be written unless there's a beginning. Barely a writer knows of the method of delivery. Just that there will be a middle and one day an ending. Being isn't the act of being. Being is the physical presence of living. In this age of big talk and Face Book to back you up. There still stands the loan sword capable of cutting the cold from the wind while warming the soul of the lost mind and body. It's not every day that God introduces you to a hero. But when you do meet. The handshake becomes a forever imprint on the very path that Jesus carries us across. Hope. Faith. Love. Understanding. If you think you've got it down like a pro football player understanding their play book. What...

ManRaze Phil Collen And Simon Laffy

Two decades ago they called them "Super Bands." Today the industry of fans and critics have slimmed the term down to "Collaborations." ManRaze ignites a set of ear buds with an electronic fire that can't be tamed. The only way to put it out is to whip out your Beats wireless speaker and Bluetooth the next step of metal meeting punk with a mind blowing modern unplugged Sam Cook rhythm that honestly could make this band a statement called: Forever

Classic Rock Report November 13 2013

A new movie/Rock-u-mentary about a special Grateful Dead studio session set up by Bob Weir has been released on DVD.

Justin Kreutzmann and Trixie Garcia

On August 3, 2012 Bob Weir of Grateful Dead invited some friends over to the studio. That moment in music history has evolved into a celebration of love, sound and inescapable inner peace. In honor of Jerry Garcia's 70th birthday Justin Kreutzmann directed the film Move Me Brightly. Bill's son and Jerry Garcia's daughter Trixie invite us backstage and into the everyday chapters of not yet pasted to the wave of pages that will forever be Grateful Dead.

Classic Rock Report November 12 2013

The final interview. Some of the most famous: John Lennon. Jim Morrison. Ronnie James Dio. The impact of a creative mind. Trapped on a video. That not only wraps around the world. But will be located one thousand years after the passing. Lou Reed. September 21, 2013. The interview with Lou Reed was supposed to be a promo for Parrot Zik headphones This was the last time they shared a conversation. A little known fact about Lou Reed. In the moments before passing. He was performing the martial art Tai Chi. Because it made Lou feel incredibly happy.

Classic Rock Report November 11 2013

Gene Simmons of KISS admits he can't sing. The band has always put on their own makeup and more.

Tanay Jackson Back On The Air

Back from an unforgettable show in Romania. Tanay continues to open the door of success by bridging a gap put into play by her Uncle Michael. Building relationships with people. Staying true to her love of music. Not settling or selling out and knowing how to see it before it happens. https://www.facebook.com/tanay.jackson.1 https://twitter.com/TanayJackson http://instagram.com/tanayjackson

Comedian Bobby Lee On The Air

Comedy isn't a magic trick. Comedy isn't a Christmas gift. Comedy is a muscle that needs to be exercised every day. The gyms may change. But not the physical act of delivering lines that deliver listeners to a much happier place.

Conversation With The Devil

Living life to me... Is accepting the idea that I'm constantly on tour. Fifteen to twenty hour days. Endless demands on taking people to a higher level of creativity. Then one morning. 3:45am. God whispers into my ear, "You're going to write a book. Your guest is going to be the Devil."

Classic Rock Report November 8 2013

Eric Clapton. Is every bit the man at the front door. He that takes the time to open it. Not entering. Until all have moved through. The most celebrated guitarist in the history of music. The maker of the legendary Crossroads Guitar Festival. Critics have dubbed it the ultimate guitar-concert event. But does anyone within the ranks of Classic Rock fans know why Eric Clapton never walks through the door first? Crossroads was founded to help raise funds for the continued treatment and education for people suffering from chemical dependency. Turns out. That legend on the guitar. Has located the key that opens the hearts of the fans that happen to spend a lot of time with him while searching the...

Classic Rock Report November 7 2013

Fans of Classic Rock that once pasted Boston riffs and lyrics on the inside sleeve of teenage bedroom speakers. Learned early. Follow up albums from Tom and company weren't going to be an annual event. We're less than thirty days from the official Boston release of Live Love and Hope. Charlotte native Tommy DeCarlo talks about the harmony.

Mick Foley On The Air

Beyond mystery there sits a planet spinning outside a universe completely disconnected from normal reality. But on this planet there lives a group of men and women whose mission is commissioned by a soul driven need to influence and or inspired the human imagination to reach out from darkness and pull toward them a willing way. A belief in a system that might otherwise be silent. Professional Wrestler's aren't comic book heroes. Not far off the curve in the path is the heart big enough to look at the hidden and say, "Grab my hand. We're going to push your dreams through this wall."

Classic Rock Report November 6 2013

New music and tour from David Crosby. Plus a famous English Record store is on eBay.

Scrambled Egg Shells Part Four

I believe modern readers are setting books down too quickly. Our imaginations fight to find what the writer heard while preparing words for display. Rather than chase assumption. I've chosen to share the stage. In this scene. Chapter four. John shares a dance with his truest love. Knowing without exposing. Something was changing and he had no way of realizing if there would be another another song to sing.

Classic Rock Report November 5 2013

Paul Simon and Sting will tour together. Plus a conversation with Broadway's Tony Kishman the star of Live And Let Die The Paul McCartney Experience.

Broadway's Tony Kishman On The Air

I honestly didn't know who the Beatles were. Not until I discovered the 45's and albums connected to the guy singing Band on the Run. There were rumors! To which I ignored until Silly Love Songs and Let em in were released. Then I went searching for Paul McCartney's roots and found Maybe I'm Amazed and Uncle Albert and Admiral Halsey. I can still feel the pressure of an upset radio station program director when I decided to spin Helen Wheels. That's kind of a nasty song when you're standing ten feet from the radio speakers. Video of Tony Kishmas as Paul McCartney: http://www.youtube.com/watch?v=Jf4QB82vyIA For tickets: http://www.charlottesymphony.org/

Classic Rock Report November 4 2013

Steven Tyler of Aerosmith has a new solo cd ready for release. Plus Leslie West of Mountain is back on stage with a brilliant display of new tracks, riffs and unforgettable vocals.

Scrambled Egg Shells Part Three

As if we were in a bookstore along side a crowded holiday shopper's endless demands. Up front a man reads from the pages that grew out of him. In this chapter John and Tailor the Mender are walking through New York and the scent of a fresh bagel consumes their imagination causing John to giveaway his key that granted him permission to change people's lives.

Carlos Mencia On The Air

What can you say about Carlos Mencia but, "Welcome back!" His style of keeping the world in tune with its whereabouts is brilliantly funny and totally exact. The interview at points gets extremely adult. But hey! It's Carlos Mencia!!!!! http://carlosmencia.com/ http://www.cltcomedyzone.com/

Classic Rock Report November 1 2013

Classic Rock blasting through the surface of reality on an IMAX screen. Is proving to be. Bigger than 3-D. Next in line. Rush. One night only. November 18th. Regal Stonecrest. Getty Lee and gang are convinced fans of the band will love it more. IMAX is 100 times bigger than the best flat screen connected to a spinning DVD. The concert footage comes from performances in Dallas and Phoenix. Plus exclusive backstage shots and interviews with Canada's most famous trio. If you're about to see the Eagles on the 15th. Don't be shocked if the house begins to rock when Joe Walsh steps out to play Life's Been Good. The tune is currently within the midst of a rebirth. Hip Hop bad guy Eminem has pulled ...

Robert Davi On The Air

I've always believed the one thing missing from the world is a heart overflowing with romance. The gleam in someone's eyes that says more than, "I love you." That wishful dance that unfolds in the center of a crowded street. Hundreds of people marching by and within that moment of time love is given reason to fly. Memories begin with music. No night can be set on fire without there being the right orchestration featuring the poetic expression of painter whose canvas is love. http://www.doonbythemovie.com/

Actor Ernie Hudson On The Air

Ernie says there can be no success until, "You have to find your cool." Raised in the center of America. Without ever realizing his art would become part of nearly four decades of display. Television and movies has served as the invitation. But staying here has required what makes Ernie shine brighter than any star in the sky. The most brilliant positive attitude toward all things that connect people. Set for a November release is Doonby. http://www.doonbythemovie.com/

Classic Rock Report October 31 2013

The Who is back on the tour bus in 2015. Plus the Trans Siberian Orchestra extends their holiday extravaganza. Which includes a new collection of music.

Take Back The Control

Amazing is how well the Stock Market is doing. But the rest of America still sits on the brink of a Depression. Amazing is how strong bosses and coworker's think you are. But ten minutes in the bathroom ends up being what feels like a final goodbye in the mirror. God gave you the strength to be in control. Stop giving away what rightfully belongs to your creator.

Author Kevin Darne' on the air

What is relationship inside a world where lust is just two clicks on the computer screen away? Is love stronger today through having a choice? How do you better handle romance when what's being shared is no different than walking into a Wal-Mart? The book is called My Cat Won't Bark www.lovealert911.com https://www.facebook.com/lovealert911

Eddie Z On The Air

In the seconds before birth. I've always believed God hands every baby a writing instrument. Lost and confused we ask, "What am I supposed to do with this?" God never answers. Until he needs for you to take your writing hand and create music in the mind body and soul of people you'll never meet. The lyrics of life. Are the true healing powers of spiritual growth.

Classic Rock Report October 30 2013

Tom Sholtz and Boston. Have set free a new song. Heaven On Earth. The first release from Life, Love and Hope. Lead vocals on this song belong to David Victor. Brad Delp appears on several others. Plus Charlotte's very own Tommy DeCarlo. Even Tom Sholtz sings lead on a tune. But that's not the shocker. In this age of digital devices and squeaky clean auto tune. The new album from Boston was recorded on analog tape. 'Life, Love & Hope,' hits I Heart Radio Dec. 3

BlackJack Billy On The Air

Very rarely do I leave my recording studio to locate the maker's of music outside the door. Harmony has always been my weakness. When it cuts through four walls lands in the center of my Beats by Dr Dre. I force myself to set aside reality and step into the Green Room to fall witness to the most dynamic vocals this side of Don Henley and Glen Frey. I think even Randy Owens of Alabama would say, "What the hell is that sweet sound pouring from those rhythms and tones?" I share with you one of those bands that one day will long forget we ever talked...but fans of music will quickly grip why these guys are headed for an area few reach. It's the depth of "The Best." http://blackjackbilly.com/

Leslie West on the air

I think I just got in trouble for finding faith in the soul of Classic Rock. Master's of the craft have to live the path. Creators of the riff that crosses the center line and ends up being spun forwards and back across some of Hip Hops biggest names doesn't just happen. Leslie West became a musician. His new collection of songs Still Climbing has made its way to your place of purchase. Johnny Lang, Johnny Winter, Mark Tremonti, Dee Snider. Classic Rock fans blast me for loving modern waves such as The Black Keys. Leslie was the first to say, "Don't take your eyes off the present movement of sound."

Classic Rock Report October 29 2013

It's difficult to see. Where Classic Rock would be. If it wasn't for the journalists that painted the questions that helped put the shine in the stars. One such interviewer. British Journalist Jon Savage. An ace in the hole for the Punk Rock movement. Yet it's his connection with Kurt Cobain that now makes its way to PBS.

Scrambled Egg Shells: Part Two

In Chapter Two John takes a stroll through the busy streets of New York City. There was once a time when dodging the constantly busy minded inspired a reason to dance. The footsteps required to avoid. The swerving of his hips to get into then around. But this day. He bumps into a New Yorker on the phone. Follow the making of Scrambled Eggs http://arroecollins-arroe.blogspot.com/

Classic Rock Report October 28 2013

Fleetwood Mac unexpectedly parks their tour bus. And what's up with the front cover of RollingStone Magazine? Is Paul communicating with John Lennon or prolonging the Paul is dead controversy from the 1960's?

Bobby Collins on the air

During the 1960's the state of the nation was brought to life inside the lyrics of Dylan, Joni Mitchell, Crosby Stills and Nash. Today's greatest storytellers are comedians. Nightly they perform the truest form of social networking. Face to face connections and Bobby Collins unlocks the heart and steps inside.

Classic Rock Report October 25 2013

Metallica will go where no metal band has gone before. A once in a life time event Dec. 8. Last night in New York City. Peter Criss and Ace Frehley formally of KISS played together on stage. Here's the video

Scrambled Egg Shells Part One

On November 14, 2012. I felt more than an urge. I heard my calling, "You're going to write a new book. It will be called Scrambled Eggs." Using only. The John Lennon Mont Blanc. I scraped words across the face of a living tree. I display only a few of the opening pages today. To get a feel. To see if what the wind was sharing. Was indeed a reason to make poetry seeds. So that I can plant them in the hearts of fans that love music. About one of it's makers. Written in a way that could only be one one. His way.

Classic Rock Report October 24 2013

Vince Neil of Motley Crue has been Trumped! Plus Tommy from The Who has been remastered and is ready for a November release.

Tanay Jackson Is On The Air

Being from a famous family hasn't stopped Tanay Jackson from stepping out into the real world to display what she truly loves. A passion for music, dance and being keeps her connected to

Classic Rock Report October 23 2013

Classic Rock is more than lyrics and riffs. It's a collaboration of multiple lifestyles slipped in between the sheets of a present moment. Ken Caillat. A record producer. Has penned out the tales of the flight. Fleetwood Mac. Mic, Stevie, Lindsey, John and Christine. Bringing to life "Rumours."

Modern Day Masters Of The Kwans

One out of hundred can earn a Black Belt in Martial Arts. But when does a mind carrying its body and soul begin to live "The Path?" Blocks, kicks and punches make excellent scenes in Hollywood movies. But what if? The journey was spiritual?

Record Producer Ken Caillat On The Air

In an age of "anybody" tries to be their own producer. Lost has been the page in music history that's allowed simple people to be the back cover of Classic Rock success. The men and women lending their ears, fingers and open minded exchanges are also the holders of the life's biggest adventures. The making of music. As it was lived. Not as it was read. We've heard a billion times. The Fleetwood Mac battle cries. In between the lyrics, drum rolls and guitar riffs. There were verbal exchanges. Ken Caillat 's Making of Rumours puts you back in the front seat of a very fast and unpredictable moving music machine that continues to make vinyl the greatest sheet music on earth.

Classic Rock Report October 22 2013

If there's one thing we've learned from Tom Sholtz of the group Boston. You can't measure time through the process of writing and releasing new music. The true art of Classic Rock has to be cut from the mountains that block its fans. Bono and U2 are another group of guys that waste no time in making sudden releases. But it's finally happened for both bands. Boston releases their new cd next month and U2's newest song has made an appearance in the movie trailer for 'Mandela: Long Walk to Freedom,' The new U2 song is called 'Ordinary Love.' Designed especially for the movie. Critics say it serves as a fittingly inspirational musical backdrop for a remarkable true story. But... that's all we're...

Classic Rock Report October 21 2013

Classic Rock. Doesn't have just one Hall of Fame. Cleveland. Just has the most famous. While the EMP in Seattle is breathtaking. It looks like London's Hall of Fame could be the most interactive. You. On stage. Performing live. With Freddie Mercury, the Beatles, Jimi Hendrix and Nirvana. Hologram technology transports fans of Classic Rock to a specific moment. Ian O'Connell is the man behind the curtain at London's Hall of Fame. He says the secret is HD videos. Moving pictures of each acts will be shot onto a series of glass panes and mirrors. Creating a virtual 3D effect. The moment fans walk out on stage... to their left or right. Will be their heroes of music. The London Hall of Fame open...

Brian May Of Queen On The Air

The destination of a single thought not only has the ability to reach around the world. But with expression. That single thought will affect several generations. To be or not to be. Has never been the question. Brian May of Queen knows the way to that arc in the sky that shapes the horizon. The very light that carries rhythm, harmony and unique toward every belief that being is all you have had to be. The rest is just art.

Classic Rock Report October 18 2013

They've done it again. Metallica has lashed out against Social Media. Under attack. iTunes. Guitarist Kirk Hammett isn't trying to mirror the Napster nightmare put into play by drummer Lars Ulrich. His artist approach. Is a genuine connection to the disconnection. That streaming sites have offered fans of the band.

Classic Rock Report October 17 2013

Black Friday 2013 means Classic Rock fans won't have empty stockings on the mantle. The music industry is releasing extremely rare songs and vinyl. Bob Dylan, Grateful Dead, The Doors and more.

Triumphant on the air

The secret to music success is hitting the nearest mall. For twelve years Triumphant has lived up to their calling. Stay true to Southern Gospel. Grammy award winners that don't let the spit shine of the trophy tarnish their love for God. Find out more www.triumphantquartet.com

Johnny Bench on the air

Growing up in a pair of prairie tough Montana made boots with mountains taller than Heaven itself. A teenager dreams of one day meeting a Super Hero. Everything you wanted them to be. The drive to succeed. The passion to play. The endless amounts of dedication and loyalty with ten thousand gallons of dirt to prove they made it a brilliant day. Then it happens. The Super Hero shows up at the radio station and turns out to be every reason why you never stopped trying your hardest in Little League.

Classic Rock Report October 15 2013

Fifty years ago. Beatlemania began. A performance on Sunday Night at the London Palladium. Being innovators was the last thing on their minds. In 1963. They were just using the same marketing formats that invited fame to Chuck Berry, Bill Haley, and Elvis Presley. Tonight at 7:00. Fifty years and two days. After the birth of Beatlemania. Paul McCartney will take over 99.7 The Fox. Hear the show on I Heart Radio or wrfx.com

Classic Rock Report Breaking Down Queen

Shortly after announcing Queen would be appearing at the 2013 I Heart Radio Music Festival in Las Vegas... I caught a glimpse of a conversation that exposed the question, "Who?" It's always been my goal to re-attach the mug belonging to the makers of music. The Speaker Freaks on modern day radio spend too much time trying to be funny while ignoring the importance of connecting fans of music with the faceless writers, producers and performers. Breaking Down Queen proves the importance of each member and how being part of the entire process became harmonic fantasy turned reality. These are the four Classic Rock Reports spread over a four week period.

Classic Rock Report October 14 2013

The recording studio has always been a playground for Paul McCartney. Barely gripping a bag of tricks. His most recent digital adventure included Adel's producer Paul Epworth. Picture McCartney hitting the drums. Then moving over to the keyboard. Outside of the world of music...Improv is a movement of expression based on being aware and totally unprepared for a spur of the moment realism. Being caught in the moment ignited the rhythms and riffs. Lyrics came next.

Roy Wood Jr on the air

I love sitting in a studio with former Radio people that have escaped the grips of the mighty empire. The best survival stories shared are jocks trying to keep their jobs. Better yet...the pressure of realizing if you don't step out of your shell the career is headed for late night Taco Bell. Roy Wood Jr is the perfect example of how true Broadcaster's should act: Never let it go to your head. Enjoy the present. Laugh about the past. Be real with listeners and viewers and in the end... you have a brilliant story to share with anyone willing to listen.

Roy Wood Jr on the air

I love sitting in a studio with former Radio people that have escaped the grips of the mighty empire. The best survival stories shared are jocks trying to keep their jobs. Better yet...the pressure of realizing if you don't step out of your shell the career is headed for late night Taco Bell. Roy Wood Jr is the perfect example of how true Broadcaster's should act: Never let it go to your head. Enjoy the present. Laugh about the past. Be real with listeners and viewers and in the end... you have a brilliant story to share with anyone willing to listen.

Classic Rock Report October 11 2013

Paul McCartney. A master of marketing uses Twitter and Blogging to promote a free Time Square show while getting the word out about his latest collection of music called New.

Classic Rock Report October 10 2013

Hot on the Market! Grateful Dead Beer and a Greatest Hits Collection from David Lee Roth! Which one will end up in the dollar bin at Wal-Mart first?

Astrid Haven on the air

Show me a musician that fits into the folds of what society designs and the end result will be a sad clown. When the stage becomes the show. The performance ignites the crowd. Show me anyone with passion and I will uncover their Freak Show.

Classic Rock Report October 9 2013

Paul McCartney's new CD drops next week. The greatest songwriter of our time is humble enough to allow his directors and producers lead him, Excerpts of the interview are from The Sixx Sense with Nikki Sixx heard on wrfx.com and I Heart Radio. Get the entire six day interview with Paul McCartney on Nikki's site sixxsense.com

Chicago's Walt Parazader on the air

Being a Jock on a two speaker stage longer than most 7-11's keep their doors open. I've always found a uniquely way to introduce bands. Even before MTV... If you weren't featured on American Bandstand, The Midnight Special, Don Kirshner's Rock Concert or Friday Night Videos. Barely a fan of 45's and albums knew the full setup of members making the process of band identification impossible. With Chicago hoisting more members around than a Canadian Ice Hockey team. I had weeks of material to bring to life on those exceptionally long song intros. The one name I loved to pour through those speakers the most was Walt Parazaider. I loved saying his name. It's like a second grader discovering a twe...

John Witherspoon on the air

Beyond being an Actor/ Comedian. He comes from a family of eleven. That makes him a survivalist. John Witherspoon is a brilliant display of why this nation still holds the title for Home Of The World's Greatest Storytellers. His bio is 300 miles long. He's creatively acted with the biggest names in the business. And damn if he didn't latch onto my attention with stories about hanging out with David Letterman on his ranch in my home state of Montana.

Jeff Dahlin Hot Rod Magazine on the air

This was the magazine that nearly got me kicked out of junior high. Hot Rod sitting on a desk top meant someone wasn't interested in anything but personal purpose. Into the Dean of Boys office I was tossed. It was there I argued, "You can't get any closer to a growing mind than letting a young mind explore his interests in one day being a mechanic. By putting Hot Rod in the school library you're efforts pay off in more common ways than Newsweek and People." I won the war. I didn't become a mechanic but I do build and rebuild the motors that inspire people to spend their money. I make commercials

Jim Norton on the air

He's funny beyond crass and a total upfront and honest funny man built on the stilts of brilliant modern comedy. Standup comedian Jim Norton has found many avenues to showcase his brutally honest sense of humor outside the comedy club, making regular appearances on the Tonight Show

Ian Bagg on the air

It's time to get unplugged and get totally uncut...with comedian Ian Bagg. He's got a Canadian father and an Australian mother. Can you get any more opposite than both sides of the Planet? Combine that blood supply and the end result is an accent more outrageous than a southerner dropping his third red bull Comedian Ian Bagg was born in a little town of Terrace, British Columbia, in Canada, approximately 750 miles north of Vancouver. His parents Robyn and Gary, a Canadian and an Australian, gave Bagg two passports, but sadly neither of them were American. Bagg had to embark on becoming an immigrant to America. In 1996, he moved to New York City after starting in Vancouver, British Columba, i...

Black Crowes Steve Gorman on the air

The Black Crowes. Those guys from the Nineties that revived what a Classic Rock artist should look like (long hair, velvet flares, fur-trimmed vests, bluesy, lots of booze and a twin-guitar rock sound made famous in the Seventies.

That Metal Show Don Jamieson on the air

To true Rock fans That Metal Show is the air for our guitar. The rhythm in a Wii Rock Band video game. The scream still left in our teenaged soul well beyond twenty five years old. This show is about the music that fine tuned our chapters. That Metal Show doesn't have to agree with your stomach. Neither did most of the alcohol poured into veins before those concerts.

The Rascals Dino Danelli on the air

There's an amazing number of musicians listening to their inner calling, "Help get the roots of Rock into the veins of tomorrows presentation." Little Steven Van Zandt isn't on a kick. He's part of the movement. Having the passion to perform may look like a seed at birth but someone or a list of already in tune players have the necessary something special to crack the shell. Once free...there's gonna come a time when music softly screams, "Your turn..." The Rascals/Young Rascals were the band that popped that Van Zandt cherry. I sure didn't get into radio to produce commercials. Being live on that two speaker stage has often been accused on my artist eye view of what Simmons and Stanley ripp...

Corey Holcomb on the air

A man who knows how to ruffle up feathers. He's guilty of being honest. Fans love him. New-bees don't know how to handle the unstoppable. Growing up in Chicago put him on the streets of reality. He wants to be real? Being unplugged and totally uncut... I took on the same appeal. While capturing a few thoughts about guys who secretly take smart phone pictures of themselves naked. Congressman Weiner is guilty of being just a guy! That's nothing compared to the entire layout of fun.

Maz Jobrani on the air

My style is to make it real. Unplugged and totally uncut. Then locate the answers before they predict my next question. It's conversation for a Twitter Generation. A little more than 140 characters but far more reaching than cut and paste.

Eric Griffin on the air

He's making a name for himself on Comedy Central's Work-a-holics. Yes! Yes he is! Erik Griffin continues to hit the stage. "Funny," according to his mother. Griffin made the decision in 2003 to quit his job and plunge headlong into making comedy his full-time occupation. This challenge paid off, and Griffin will next be seen as a recurring character on the new Comedy Central series, Workaholics, as Montez Walker.

Caroline Rhea on the air

The poster child for, "What did I do wrong not to have her part of my journey!" To be so real. So brilliantly open. And unforgettably caring at the same time. This is the girl I want to meet before walking in God's office. While he's determining my future...Caroline Rhea is my street made of gold.

ZZ Top's Billy Gibbons on the air

I don't wanna talk about the history of ZZ Top. Especially since Billy Gibbons rides at the same speed I do. Life isn't about collecting old man slippers. Classic Rock and everything associated is meant for the generations we'll never meet. A good example is his new movie Snake and Mongoose. I've always believed the one thing missing from this digitally addicted configuration of instant history is physically knowing the true roots of how we got here. Do you know how the Funny Car made its way to the stage of drag racing? Yeah... thank God for Billy Gibbons. A song lyric. Penned out by his own fingertip. Has the staining power to make both music and movies work as one when guiding and gliding...