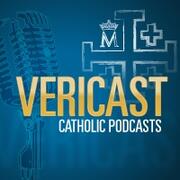 Droppin Knowledge

Talking about the Trinity, gender identity, spriitual conflict and temptations, and a case of demonic posession, Tim and Wilson drop a lot of knowledge in this episode.

Unhinged!

Tim and Wilson were on fire for this episode, talking about new signs of the secular world coming unhinged in their anti-Catholic bloodthirstiness. The UN is attempting to interfere with Church teachings, using the priest sex crisis as its basis. Topless pro-choice feminists recently attacked a Cardinal in Madrid and threaten more attacks in the future. And President Obama is talking about religious freedom; or is it freedom FROM religion?

Set Up To Fail

Was humanity "set-up" to fail from the beginning with Adam and Eve? Was the fall of Adam and Eve the unfair result of God giving us freedom we couldn't handle, impulses we couldn't control, and appetites we couldn't govern? Are we being punished just for being human? In this episode we cover the idea of this cosmic set up.

Demonism of Disbelief

Disbelievers often adopt the characteristics of the demonic in their defiance and rejection of the truth, their hostility, how verbally vile some of them become. Tim and Wilson discuss some examples, and also talk about the "perilous adventure" of treasure hunting (HINT: It's about suffering and glory)

Mechanism Organism

All truth is an organism, possessing mechanism, and soul. Remove any one of those components, and you don't have the truth anymore; you have a distortion. Secularists, modernists, and Radical Traditionalists should take the hint! Also. Tim talks about a feminist who looks down on women with husbands and children.

Music and Madness

Tim and Wilson talk about some really disturbing news articles that should make us all ask "What is going on with this world??". That's the "madness" part. For the "music" part, the guys flip to a random point in the Catechism and discuss it.

Courageous Rants

We need to have courage, and speak up, speak boldly, and love the truth more than we fear the consequences of telling it. That's the tone and message in this episode, where Tim and Wilson remind the fans why Vericast is "the most powerful name in Catholic media"

Let's Get Real

Tim and Wilson re-establish the mission of Vericast; to inform and empower the faithful, in service of the Truth. They press the point that a diabolic mind is behind a highly complex plan we're seeing play out all around us—a plan to undo the Truth by seducing humanity to wage war against it. It's what's behind the culture wars, the degredation of society, and the disunity in the Church we see today.

Resolutions

It's 2014 and Vericast returns with new fire and new vigor. In this episode Tim and Wilson talk about New Year's Resolutions, including some resolutions secularists "should make if they want to be happy".

Truth and Consequences

Catholicism isn't about getting more people into Church so that we can control them and bleed them of their money at every Sunday Mass. It's about telling people what the truth is so that peace can reign in the world.

Know the Score

In this episode Tim and Wilson discuss everything from secular error, to secular hysteria. Diving a little deeper, they compare the current cultural climate to the Catholic world and Catholic thought. They discuss why we shouldn't give a platform to secular propaganda by secularizing the truth, and why Catholics should feel ok about defending themselves.

Good Hearts Bad Reason

Secularists, be they liberal or conservative, generally have good hearts. Even when when their actions are objectively wrong, it's easy to overlook that they generally come from good hearts, with good intent. So where's the disconnect between their good hearts, and objectively wrong/evil actions? It's bad reason!

Prepare the Way

As we get closer to Christmas, are we effectively "preparing the way" for the Lord? Are we preparing ourselves to receive Him? And are we doing it enough? The Catholic Church is on the "modern end" of the salvation story. The incarnation of the Son of God is commonplace for us. Sometimes we need to revisit what it means that Jesus Christ has entered the world, why it's so incredible, and why we need to up our game as Catholics preparing the way for the Lord not only in the world, but in our homes, and in ourselves.

Taking Back Catholic

It's time to start taking back 'Catholic'. First, let's get some clarity on what "Catholic" actually is. We're not just names on a roster; we're vessels of truth. In this podcast also discusses some news in the Catholic and secular world.

A Church in Confusion

It seems harder and harder to find Catholics who know why we're Catholic. Whether laity or clergy, people seem increasingly more disoriented in their faith-journey, and more and confused about the significance of the faith. This is due to the Church's failure to consistently and clearly teach/define "Catholicism" to the laity, the tendency of the laity to define the faith for themselves, and the inclination of Catholics to use their political disposition to define the faith. Tell them "The Church has no equal", and they'll call you crazy. Tell them "The Church's mission is salvation" they'll tell you "No, it's about love". Because so many Catholics are getting it wrong, many Catholics are ab...

Why Stay Catholic?

eople leave the Church all the time and head to what they think are greener pastures at non-Catholic Christian communities. But there are reasons for being, and staying Catholic. Sometimes we ourselves need to contemplate what those reasons are. Not just for our own spiritual benefit, but also so that we can remind others why they need to stay in the Church (or come back to Her).

Knowing the Truth

As Catholics we must embody what the truth is. Not what the truth is not. In this episode Tim and Wilson talk about Social [in]Justice, the absence of truth in how Catholics understand it,

IMPORTANT ANNOUNCEMENT

Vericast has a new listing on iTunes. Find us there at http://bit.ly/iTunesVC If you're following us on Spreaker, you'll have to get the show at our website www.vericast.net instead of Spreaker.

Out of Balance

A preface to an upcoming series, this episode talks about some examples of the loss-of-balance in the culture, including a blog that teaches "men" how to convince their girlfriends to have an abortion!

Witchcraft and the Occult

This old world dark art is a real modern-times threat. It doesn't merely exist in the real of fantasy. In this episode we talk about what scripture says about witchcraft and the occult, and Wilson dives deep into the articles of modern occultism and Witchcraft.

TV and Catholicism

Talking about some TV shows that reflect the Catholic experience. Tim and Wilson talk about their favorites, plus there were a lot of great callers.

Keys to Catholicism

Tim answers some important questions sent by a young Catholic revert. What's the "key" to being a good Catholic? He also responds to an article written by an atheist who claims to know the secrets to "the GOOD life".

Super Heroes

The apostles were the super heroes of their time (and ours). They spread the Gospel, exhibited the love of Christ, demonstrated compassion, charity, truth, and justice. Their example continues to inspire us today. But who are your super heroes? What priests, nuns, brothers have played a significant role in shaping your faith by their example; even if the encounter was brief? In this episode we'll discuss our super heroes, and talk about what they have contributed to our faith experience. Call in and tell us who your super heroes are, and why.

The Trojan Horse

Might there be "Trojan Horses" within the walls of the Church? When Catholics lack balance, they can potentially be used by the Enemy to damage or destroy the Church from within. Is this part of Satan's master plan?

Assumption

Discussing and celebrating the Assumption of Our Lady

CathBerry Bold

In this episode Tim talks about Catholicism...and Blackberry devices(??). Watch this show and find out why they have a lot in common!

One Body

We are many colors who make up the one body of the faithful. Just as a stained glass window is made up of many panes of various colors, shapes, and sizes of glass coming together to tell one beautiful story, the Catholic Faithful are united by our baptism to do the very same thing. The story we tell is the glory of God and the Gospel of His Son Jesus Christ. When our colors (ethnicities, cultures, nationalities etc.) come together, we all share in the beauty each of us uniquely brings brings to Catholicism. In this episode, we will celebrate our uniqueness and our unity.

Tim on Tuesday

In this episode Tim talks about the "Catholic Becomes an Atheist" prank-video, why the assault by three boys of a defenseless 13 year old exhibits the pagan ways of the modern culture, and why becoming comfortable with lies leads to the death of civilization. He also talks about why "reproductive rights" and abortion are indeed "Sacred ground" as the left is so quick to suggest, and why we need to start treating it like it's sacred. Had some great calls in this episode too!

Return to Paganism

A reboot of an old episode topic from a year ago (Before Wilson joined the team!), Tim and Wilson are bringing new fire, and new perspectives to this episode. As the culture continues to worship and adore false gods, as it continues to use sex as social currency, and continues to glorify gratuitous violence, and villafy those who honor the One True God, we must ask ourselves: Are we headed back to our Pagan roots?

Moral Cues

If your compass is bad, it'll never send you in the right direction. You'll wind up settling somewhere you were never supposed to be. Most people would never go exploring with a bad compass. So why do we navigate our journey through life with bad MORAL compasses? The Catholic Church is the moral compass that truly points the way home. So in this episode we'll discuss the moral cues (compasses) most prevalent in the culture, where they lead, and what we in the Church can do about it.

Picking and Choosing

Too many people are at the salad bar of life. They pick and choose which truth they want, and which truths they want to avoid. The judge what is good based on what feels good, and reject whatever good disagrees with their personal satisfaction. Only the TRUTH is good. Pick "some of the truth", and you choose to have none of the good.

Answering Atheism

There are various challenges put out by atheists. They can be hard to address, because modern atheists put all of their challenges into a a cluster of charges and hurl them at theists like boulders. In this episode Tim takes a linear approach to explaining how to address atheists, and he addresses some common atheist questions/allegations. This is an important show for Catholics AND for atheists.