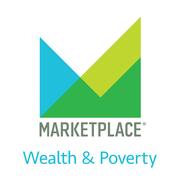 As fast food workers go on strike, Obama argues for increasing minimum wage

Fast food workers across America are striking today, asking for $15 an hour. Their employers may not be sympathetic to their cause, but they have a friend in the White House.

One student's path to an elite university

For George Alvarez, the decision to apply to Johns Hopkins was a "happy accident." Most low-income, high-achieving high school students don't apply to any selective colleges.

'quotTragedy as a generation'quot for U.S. youth

Young Americans, between the ages of 16 and 24, have been hit awfully hard by the financial crisis.

Detroit bankruptcy could become free-for-all

A ruling is expected to determine if Detroit will have the protection of bankruptcy court as it seeks to get out from under its debts.

Charities count on Thanksgiving dollars and volunteers

Donations of time and money during the holiday season can replenish the volunteer corps and the coffers of non-profits all year long.

A tall tower threatens to darken New York's Central Park

A glut of new luxury towers going up in Midtown Manhattan has some residents worried their beloved Central Park will be overshadowed.

First generation college students go viral

A new campaign on YouTube aims to encourage more students to be the first in their families to go to college.

McDonald's advice to the hungry

A bit of advice on the McDonald's website.

Using 'early college' to help vocational training

The Obama administration launches a $1 million race-to-the-top-style competition meant to overhaul career and technical education.

Tall Towers versus a Dark Park, in New York City

Developers defend the need for new residential high-rise apartments in New York City, while park-lovers protest that they'll cast long shadows in Central Park

Hey Occupy Wall Street! Will you buy my debt?

A group of Occupy activists says it's bought almost $15 million of people's personal debt on the cheap.

Could the Supreme Court deal another blow to unions?

The Supreme Court hears arguments Wednesday in a case that could weaken union-organizing efforts.

Who mows the lawn? The invisible golf course worker

The golf course business in the U.S. would collapse without low-wage work, according to a new investigative series in Gold Digest.

Employed again, but still looking for work

We talk to a Nevada woman who needs a second job to pay for a stretch of unemployment.

Beyond GDP: Future growth depends on addressing racial inequity

An advocacy group says the U.S. economy won't thrive unless everyone is included.

College ratings from the Oval Office

The Obama administration's tries its hand at a college-ratings plan.

A view of income inequality from the perspective of a city

There are mayoral elections in a lot of cities across the U.S. today and one thread that's common to a lot of those city races is the issue of income inequality.

Will Coloradans back higher taxes for schools?

Colorado voters are considering a state measure that would increase state income taxes to fund a significant overhaul of public school financing system.

Grocers do the math on food stamp cuts

As a temporary increase in food stamp benefits expires, families and businesses prepare to get by on less.

For the working poor, food stamp cuts mean living with a lot less

Starting today, Americans will get less in foods stamp assistance. We talk to one of them.

Reframing the "risks" of being black

The National Black Child Development Institute says the conversation around poverty and success in the African-American community needs to be shifted.

Making school meals free for everyone

About half of public school children today qualify for free and reduced-price meals at school. A new federal option allows high-poverty schools to feed all students at no charge.

What is the 'quotAmerican Promise'quot?

A new documentary film chronicles the journey of minority boys through a predominantly-white, private education system.

Picky eaters: Making school meals that kids will eat

More than half of public school children now qualify for free and reduced-price meals. But getting kids to actually eat school meals can be tough.

Some colleges waitlist students who can't afford tuition

George Washington University is changing how it describes its admissions policy - and admitting it does wait-list some students in part because of inability to pay tuition.

How free lunches pay off for schools

Roughly half of public school children today qualify for free or reduced-price lunch, and that number drives billions of dollars in other benefits for schools. But critics say the program is prone to error and fraud.

As luxury housing market rebounds, new mansions are more modest

In some markets, wealthy owners are buying smaller and less costly homes, but they aren't scaling back on luxe details inside their mansions.

West Oakland: From Black families to tech geeks

The housing crisis hit many black families in West Oakland. One community activist thinks how the real-estate market is doing now doesn't match the neighborhood.

Where everyone graduates high school, but few go to college

In parts of Tennessee, about one third of working-age residents have a college degree. In a few counties, the rate drops to fewer than one in 1.

Immigrant entrepreneurs benefit by improving credit scores

A San Francisco group helps launch small business owners with micro-loans, which in turn create a path to mainstream credit when they are ready to expand.

Startups experiment to diversify Silicon Valley

Leaders at a few startups in Silicon Valley test out new strategies to raise diversity at their workplaces.

Just having a credit record can be an economic step up

The Mission Asset Fund in San Francisco leverages informal lending circles of low-income immigrants, to help borrowers eventually gain access to mainstream bank loans.

In the wake of federal shutdown, philanthropists step up

Charitable donors have come forward with funds to support programs shuttered in the wake of the government showdown.

The exchanges are open. Now the real work begins.

State- and federally-run health care exchanges have been enrolling people for the past four days.

What does meritocracy really mean in Silicon Valley?

The Valley loves its rags to riches stories.

The problem with 'opportunity hoarding'

You've heard about the glass ceiling. But what about a "glass floor"?

7's rebellion and the roots of tech's reputation for meritocracy

Early Silicon Valley companies experimented with a new management style to reward talent and avoid corporate status and hierarchy.

World Bank wants to end poverty by 2. Possible?

World Bank President Jim Yong Kim talks about the importance of poverty, and how war zones factor into his goal to eradicate poverty.

When no money means no school lunch for kids

Some school districts are hundreds of thousands in debt because of unpaid lunches. So they've stopped feeding students who don't have cafeteria credit.

Film 'Inequality for All' takes on the income gap

Former Labor Secretary Robert Reich stars in a new documentary about income inequality

Where did the boomer women go?

Women aged 55-64 have left the workforce by the hundreds of thousands. Meanwhile, men that age are staying in jobs longer than expected. What gives?

Winner of MacArthur 'genius grant': 'We have a very passive health care system in America'

Dr. Jeffrey Brenner, was named one of the prestigious MacArthur Foundation 'genius grant' winners today. He organized a system in Camden, the Camden Coalition of Healthcare Providers, that tracks down the poorest patients who need care.

Income, poverty and a new interactive from Marketplace

The U.S. Census released a report on the national median income and poverty rate this week. And Marketplace released a data tool on incomes to tell a bigger story about how we live at any income.

Is a future for a comfortable middle class just science fiction?

A practitioner of the dismal science and a writer of dystopian sci-fi have competing takes on the survival of the middle class.

What median income can buy depends on where you live

The Census releases U.S. median income data today. We visit two families to compare what it's like to live at the national median income and local median income.

Unprepared for rain, Colorado pays the price

Colorado is equipped to deal with all sorts of natural disasters, from raging fire to heavy snow. But this torrential rain has caught Colorado off guard.

When you're the first to go to college

Last spring, Raven Gribbins was the first in her family to graduate from high school. Now she begins the next chapter -- as a college student.

How the one percent make their money today

The gap between rich and poor in America is at its widest ever. But the way the rich make their money has changed.

Cascade Platinum: Turning household goods into gold

Consumer products companies are offering customers upscale versions of everyday household goods -- things like embossed paper towels.

Paying for college: We don't spend as much as we think

The cost of college is rising faster than inflation. But when you take financial aid into account, it's gone up only modestly faster than inflation.

Fifteen percent of American adults are offline

Data released this week by the Pew Center shows that 8 percent of Americans now live in an area with access to broadband internet. Despite that, 15 percent still don't use the internet at all.

Fast food strike: Of walk outs and drive-throughs

Fast food workers across the country are walking off the job today. Workers are demanding $15 an hour.

Fast food workers of the world, unite!

Fast-food workers are extending their one-day strikes to 5 cities nationwide as they try to gain traction for higher wages

What did the tech CEO say to the worker he wanted to automate?

A labor dispute in the San Francisco area launched a surprising debate about the future of work in the new economy.

16's list of demands: Minimum wage hike

The March on Washington, in 16, wanted the minimum wage moved up to $2.

How much will Microsoft pay its next CEO?

As Microsoft starts the search for a new CEO, yet another report highlights the growing gap between CEO pay and that of the average worker.

Of poverty and sacrifice in Haiti

Edwidge Danticat's new novel, "Claire of the Sea Light," describes the economic difficulties of life in Haiti, even before the 21 earthquake.

Grandfather, son, grandson reflect on economic equality

Since the March on Washington 5 years ago, how much has changed? We asked three generations of black men to talk about their economic opportunities.

As labor dispute rolls along, BART workers keep working

BART employees and management are in the midst of a 6-day cooling-off period, but with little progress reported so far, another strike could be coming.

Low-income folks should build wealth, then buy a home

Home ownership can be a way for low-income folks to punch a ticket to upward mobility. But many experts say that low-income people should build wealth in other ways before they take on a mortgage.

At the English seaside, poverty comes to stay

Britain's coastal resorts were once the summer playground of its people with funfairs, bands and acres of sand. But the holidaymakers now head for mainland Europe.

Making art out of the housing crisis

A new art exhibit in Los Angeles looks at the history of housing in America and how our views on the home have changed over time.

Matt Damon, 'Elysium' and White Flight

Don't go see "Elysium" without expecting a cinematic lesson in income inequality, racism and global poverty.

Detroit lost a million-dollar check

The bankrupt city received a check from the local school system, but it wasn't deposited because it was left inside a City Hall drawer.

Giving tenants a fighting chance against evictions

A pilot program in California is testing the idea that providing free counsel to poor tenants could actually save taxpayers money.

Detroit art sale: Museum ready to fight

The city of Detroit has brought in Christie's to appraise its art collection to help bail the city out of its $18 billion debt.

Subcompact cars and the income divide

As breaking into the middle class becomes harder, car companies are finding new ways to attract an expanding base of less-affluent consumers. They're offering more small car models with better features than ever before.

Jeep: a car brand for rich and poor alike

When it comes to cars, there are brands for rich people -- Mercedes, Audi, BMW -- and there are cars for people of more modest means -- Chevys, Fords, Toyotas. But just as many people at the bottom of the income ladder buy Jeeps as people at the top.

Middle class asks: Should we buy our homes?

President Obama will give a speech in Phoenix on Tuesday about housing and the middle class.

The best safety net? One man says, the smaller the better

In our series of safety net confessionals, the story of a man who says hard work and sacrifice were the safest nets for him.

DC considers mandatory savings program for homeless

Program looks to get homeless into permanent housing, but some worry it's too punitive

Study: Black and Latino students missing out on selective colleges

A new study finds that America's higher education system perpetuates white advantages.

Twinkie workers are back on the job, but making less

Twinkie bakers follow in the footsteps of foundry workers, baggage handlers, and others, as restructured companies hire employees back at lower wages.

Why homeless kids are harder to count

The Urban Institute looks to make counting homeless youth more effective.

Is a job at Amazon a 'good job'?

Amazon is hiring 5,000 new full-time workers at its fulfillment centers.

One family rebuilds in northern Michigan

One Michigan mother describes the year she went "from broke to badass" on her northern Michigan farm.

Two recoveries from the tornado: Finding a job

Coming from different financial situations can affect everything about picking up the pieces after a natural disaster -- even getting, and holding on to a job.

Middle out: Obama's economy and the service sector

As the low-paid service sector grows and the old middle-class shrinks -- can the 'middle out' approach help service workers?

How much does the average American worker make?

Who earns median wage and what kind of education, housing, healthcare and retirement savings can they afford?

President Obama, Congress and the middle class

President Obama says he is going to refocus his efforts on the economy. How much can he really do?

When it comes to economic mobility, place matters

A new study is being heralded as the first, most complete study of mobility and how it relates to where a child lives.

Obama's middle class: How have things changed?

President Obama returns to Knox College in Illinois to revive his push for economic growth.

Is a Detroit-style default coming to city a near you?

Economic diversity is key to staving off municipal bankruptcy.

Do non-white Americans pay a 'respectability tax'?

Much was made of the way Trayvon Martin was dressed as a factor in his being perceived as dangerous. Many African Americans and other people of color say they are very careful about how they are viewed by others because it can impact their ability to get a job, or a raise or to even be safe.

Breaking the cycle of public housing

Housing authorities across the country are searching for ways to transition people out of public housing.

Detroit fire sale: The best way to get out of debt?

How will Detroit pay back its debt?

A parking lot for the homeless in Phoenix

More people need second jobs, fewer can find them

North Carolina arrests highlight religious debate on poverty

NCAA policy hits poor, minority neighborhoods hardest

Food stamps may be cut from new farm bill

Who wants a part-time job?

The middle class through the Hollywood lens

Movies and television have sometimes reflected and sometimes shaped our ideas of how the American middle class lives.

Safety Net Confessionals: My get-out-of-jail-free card

Listener Kurt Deutscher, a 49-year-old web developer who grew up in a low-income family in Portland, Oregon, discusses his economic safety net, which came in the form of a unique graduation gift.

Why does it cost the poor so much to borrow?

Interest rates banks pay the Fed, and middle- and upper-income consumers pay the banks, are incredibly low. But that's not trickling down to borrowers at the bottom.

The new measure of America

'Measure of America' is an index that wraps GDP, general well-being and access to opportunity into one number.

Critics accuse Ralphs of creating 'food apartheid'

Critics say Ralphs fobs off lower-quality products on low-income neighborhoods, but Ralphs says it varies what's on sale based on what customers buy.

Whole Foods CEO: Detroit is a long-term investment

Walter Robb, CEO of high-end grocer Whole Foods, talks to Marketplace about why his company is opening its latest store in the Midtown neighborhood of Detroit.

A small pocket of Detroit is thriving, but it's not a comeback city yet

There's an urban revival in the downtown neighborhood of Midtown, but the level of affluence is less than in other reviving urban centers.

Detroit: You Know You're Wealthy When...

Losing "everything" is relative in a tornado

Natural disasters are great equalizers, but recovers do look different.

In school, the wealth gap takes the form of the opportunity gap

While much attention has been given to the achievement of students, little attention has been given to the disproportion in educational opportunities between wealthy and poor children.

Friendship crosses class lines in tornado's wake

Disasters, it is said, are great equalizers, striking rich and poor alike. But do bonds forged in crisis survive recovery?

Will the Bangladesh factory disaster help U.S. labor organize?

Walmart employees and other low-wage workers hope the spotlight on U.S. companies in Bangladesh galvanizes support for their campaigns at home.

Tornado victims worry first response donations won't match up to long-term needs

Last week's tornado in Moore, Oklahoma could cost insurance companies $3.5 billion, according to Risk Management Solutions.

Mothers are breadwinners in record 40% of U.S. households: Study

A new report from Pew shows that moms are now the primary breadwinnner in 40% of U.S. households, but not all super-moms are created equal.

The rise of WorldStarHipHop, a popular and controversial website

The founder says WorldStar entertains, informs and tells it like it is. Critics say the sites viral videos are often exploitative.

Convicted of a violent crime? Senate proposes food stamp cutoff

Democrats in the Senate agreed to an amendment that would ban anyone ever convicted of certain violent crimes from receiving SNAP food stamps -- for their entire lives.

Meet the Bank of Frank, safety net provider to family, friends

Government programs aren't the only safety nets that people fall back on. In the first of our "Safety Net Confessionals" we hear from Frank Paiano and one of the cousins he helped financially.

Young, famous and newly rich: A family dilemma for pro athletes

Kobe Bryant's legal battle with his mother over the sale of his childhood memorabilia is an extreme example of the pressure some pro athletes feel from their families when they become wealthy.

As Congress debates farm bill, food stamps hang in the balance

With one in five Americans on food stamps, some in Congress want to cut back on the program.

Why military personnel fall prey to payday lenders

The government provides countless resources to help military families with financial literacy and even offers low interest loans to help them in times of emergency. So, why are many troops opting to take out risky payday loans instead?

Protecting troops from a different kind of harm — predatory loans

Military brass, consumer advocates and lawmakers are trying to close loopholes in the Military Lending Act.

The battle against high-cost lending to military families

Five years ago, the U.S. military banned payday and title-loans to military families, but small-dollar, high-interest lenders are getting around the Military Lending Act.

How World Finance makes a killing lending on the installment (loan) plan

World Finance has outperformed the market and financial stocks through the recession. But is World's high-interest small-dollar loan business sound and sustainable?

What happens when a billionaire faces Congressional confirmation?

Commerce Secretary nominee and Hyatt heiress Penny Pritzker will have to shift her billions to avoid conflicts of interest, and prepare for questions about the family business.

The problem behind the business of installment loans

World Finance of Greenville, S.C., rakes in half-a-billion dollars a year providing small loans to subprime borrowers. Thanks to an ever-deepening cycle of debt, business is good.

Reporter's notebook: Behind 'Beyond payday loans'

We talk to the reporters who worked on the Marketplace and Propublica investigative story: "Beyond Payday Loans."

Is it time to shrink a growing food stamp program?

Lawmakers in the House and Senate begin work on the Farm Bill this week, and SNAP, the food stamp program, is on the agenda

In theaters and with 'The Great Gatsby,' it's high class or class war

The opening of Baz Luhrmann's "The Great Gatsby" will offer moviegoers a look at over-the-top Jazz Age luxury. But for all of Gatsby's glamour, many of the plots of this year's most highly anticipated films hinge on class conflict.