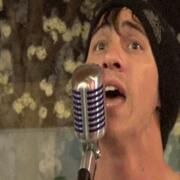 live performances

how to sell beats on soundclick

This is a tutorial on how to sell beats on soundclick. It is really simple to do this setting up process, and so I wanted to ellaborate a little more on what to expect from soundclick.com. Soundclick is a great place for musicians and producers to get there songs or instrumentals out into the marketplace. I would recommend setting up a page as soon as you possible. That way you can build up your views.

how to write a press release for a book

The nontraditional way of getting your book out there. It is not hard to spread your message through some basic marketing techniques. Before you write your book, find out who your audience is. Once you have your audience figured out than you should be ready to release your book. Very easy!

slideshow songs- "Marketing Your Brand"

I explain how to use videos as a great marketing solution and I give pointers on how to market yourself as a producer/musician in the music industry.

Wait for technology it's not predictable

Here are my reasons for holding off on that new technological devices you have always wanted.

Self Discipline

Online versus Offline Marketing

Moving with your business

Faith

Faith is something we all must have.

The Truth About My Business

Smartphone Apps and Business

Most of us are uncertain about the future of applications on the smartphone. Some think that it is not worth the effort or energy to get involved in such a device or app. This podcast is being recorded by a student and infopreneur who recommends that you learn everything you can about app development.

Ways to Save Money | WolvOfficial.com

Here are the ways to save money that you probably didn't think about, but than again maybe you did :) The more I think about it, I have a ton of financial knowledge could literally get people out of the rat race and onto financial freedom. I broadcasted today with a clear sense of purpose.

What is a network?

Businesses can't survive without a good marketing campaign! When people talk about marketing, they are referring to how products and services are to be promoted out in the world. My degree is in Marketing. Everything falls under the word marketing. It is not a tough concept to understand. Have you tried and tried again to figure out this word they call marketing? Listen to this podcast to learn more and also subscribe to my blog at WolvOfficial.com

8 Steps for Getting a Business License

Most people would pay over $1,000 to hear this knowledge that I am giving you in today's podcast, but I am sharing with you easy to digest knowledge for free. You can start your business today. Getting a business license is easy, but important if you want to take your business to another level. -Carl

How to Create An Ebook & Publish It

Are you ready to learn how to finally get your ebook on the iTunes store today. Well, you made it. Now, the wait is over. Big relief right? I know it is. Let's dive in together and go over the process. Thank -Carl

8 Steps to Making the Right Decision

Most of us are tired of wasting time being undecisive and so I want to assure you that you are right 90 percent of the time when you belive in yourself and are confident in your decision making ability. I have found that not only me, but others have had the same issues with rethinking our decisions and suffering the consequences, but I am here to tell you that you learn from failure. This is not other better way than to fail.

5 Common Business Problems & Solutions

I will go through 5 of the most common business problems and provide you and your business with solutions to these problems that are easy to digest and provide proven results that will guarantee you a safe journey as you and your business progress through the business cycle.

Creating Posts w/ Residuals In Mind

This is an in depth educational podcast episode where you can learn how to incorporate clickbank, google adsense, your own products and services, and other partner sharing money making activities to each and every post that you create.

14 Tips || Motivation & Self Education

Are you ready to learn how systems work?