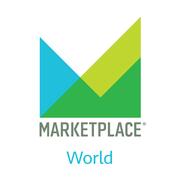 China cracks down on interbank lending

But interbank lending is a bedrock part of the legitimate financial system and some foreign banks are feeling caught up in China's crackdown.

East and West economies clash in Ukrainian protests

Protests continue in Ukraine over the government's refusal to join the European Union. A look at why the economy is at the heart of it all.

Swiss banks must decide whether to hand over client information to U.S.

Today is the deadline for Switzerland's private banks to decide whether to cooperate with U.S. demands to combat tax evasion by handing over client information -- a move that would finally end the long tradition of banking secrecy.

Shanghai shut down by toxic cloud

As some American kids get a snow day, some Chinese students are getting a pollution day today.

Carmen tackles the Lightning Round

Gifting stocks, retirement account tax implications and 52s. Carmen tackles them all in rapid-fire for this month's lightning round.

Mandela's economic legacy for South Africa

The BBC's Buntu Williams on Nelson Mandela's economic legacy in South Africa.

Mandela ended political apartheid in South Africa, but economic apartheid contiues

South Africa is one of the most unequal countries in the world in terms of income distribution, and the differences often fall along racial lines.

How divestment helped stop apartheid in South Africa

In 182, the University of Maine became one of the first 1 universities in the country to completely divest from South Africa.

Mandela knew economics could be tool of liberation, or oppression

The divided economy that Nelson Mandela had to confront in South Africa.

Nelson Mandela's legacy is economic, too

One legacy of Mandela's fight against apartheid is activism in the U.S. against inequities in the global economy.

China bans banks from using Bitcoin

China's central bank officially barred Chinese banks from offering services connected to the virtual, digital currency Bitcoin. The government also issued a new set of regulations for Bitcoin exchanges in China.

EU gives big banks $2. billion slap over rate rigging

The European Commission has hit a half dozen big banks, including Deutsche Bank and JPMorgan Chase, with a record $2. billion fine for colluding to rig two benchmark lending rates that set the price of money between banks

Vice President Biden walks right into China-Japan airspace conflict

Not a comfortable spot to be in.

Japan's economic plans: Sales tax plus stimulus

PMI explainer: A key indicator of the global economy

Finally, a gauge of the global economy: The purchaser's management index in most countries is up a slight amount.

The economics behind the protests in Ukraine

The economic choices underlying those protests in Ukraine that are all over the news today.

The future of retail sales

If you're not crowding into a store today, it might be because personalized sales offers are coming to you.

Ukraine decides between east and west

As Ukraine ponders its economic future, both the EU and Russia are courting its economic power.

Australia to Archer Daniels Midland: No

The Australian government blocks the American food-processing giant from acquiring Australia's biggest grain distributor

Kenyan rail project could be a boon to several African nations

A massive rail project could have a major impact on the economies of five African countries.

'Thaksinomics' tries again in Thailand

What's been the impact of populism in Thailand?

Stocks in Japan are up, but will the economy follow?

Today, the Japan Nikkei Index went up another 1.8 percent to get very close to a six year high.

Germany to get a new coalition government for Weihnachten

The lynchpin of the European economy is now on track for a new government by Christmas.

Contractors still feel squeeze of shutdown

Businesses that rely on government subcontract work are wary of budget cuts potentially set for next year, even as they continue to deal with the fallout from last month's partial government shutdown.

Kiribati: Island nation deals with the consequences of climate change

Bloomberg's Jeffrey Goldberg speaks about his visit to the island nation threatened by rising sea levels.

The Pope Takes On Capitalism?

The pope dished out a searing critique of capitalism today.

Indonesia tries its hand at universal health care

As the Obama administration continues its erratic roll out of health care reform, halfway around the world in Indonesia, authorities are getting ready to introduce the world's biggest universal health care program.

Take down the Union Jack? Scotland to vote on independence

Next year, Scottish voters will get to decide if they want to remain a part of the United Kingdom. What economic challenges would an independent Scotland face?

Heaven in Rwanda

Josh Roxin and his wife Alissa moved to Rwanda for health and development, but opened a restaurant instead.

Who thought -year mortgages were a good thing?

Lending money for years at a fixed interest rate isn't attractive to banks. So how did -year fixed-rate mortgages come to be the standard?

Iran: Politics creates a new emerging market

International firms are now making calculations about whether to do business in Iran.

International businesses look to cash in on lifted Iran sanctions

Europe's automotive industry and others may benefit from lifted sanctions on Iran.

What's Chinese for Dowager Countess? 'Downton Abbey' goes to China

The international hit British television show is being watched by 16 million people in China. But that doesn't mean the producers are making money off of that success.

Switzerland votes not to cap the boss's pay

A vote to limit executive compensation to no more than 12 times what the lowest earning employee at the company makes failed in Switzerland.

Will long awaited WTO deal be 'Doha-lite'?

Is it possible that after 12 years of negotiation that a new global trade deal could be announced this weekend?

A women's-only bank in India

India launches its first women-only public sector bank this week.

The skeletal remains of farm life on the Plains

A photographer and sociologist pair up to document the changing landscape of a once bustling farm region

Iran returns to the bargaining table

The economic sanctions against Iran could be eased or toughened quite quickly.

Social media focuses teen shoppers on clothing items, not brands

Sites like Pinterest and Instagram inspire young shoppers to mix and match. That's putting pressure on teen mall-store brands.

Gettysburg Address: A powerful lesson for business leaders

President Lincoln gave one of his most famous speeches 15 years ago today. Harvard Business School's Nancy Koehn on why every CEO should have it memorized.

Erik Prince: Blackwater founder on the 'business of war'

Founder and former CEO of Blackwater, Erik Prince says "I'm done keeping quiet" about the War on Terror.

China's leaders promise reforms -- but can they deliver?

After China issued its 2,-word reform document Friday night, the media's focus was on proposed changes to the one-child policy. But there were a slew of ambitious economic reforms in there, too.

China Eases One-Child Policy

China to ease restrictions on one-child policy among other reforms.

More CIA tracking: This time, money transfers

The latest revelations about government snooping have to do with money transfers.

China eases one-child policy, but don't expect more 'little emperors'

China said today it's easing its one-child policy, but economics could still stand in the way of more children.

Switzerland to vote on how much the boss gets paid

Swiss voters will consider new restrictions limiting CEO pay to 12 times that of the lowest paid worker at a company.

As Venezuelan inflation hits new highs, a crackdown on consumer prices

Venezuela has a terrible inflation problem, and the government's dramatic steps to fix them problem aren't likely to make a real impact.

Despite sanctions, Iran's Ayatollah amasses wealth

An investigative report into the assets of Ayatollah Khamenei of Iran suggests shady dealings and land thefts.

Tradition of Filipino care packages aids typhoon relief

Many Filipinos send care packages back home, even in good times.

Boom times for opium cultivation in Afghanistan

516, acres in Afghanistan are dedicated to growing opium poppies.

The tears, jeers and dollars behind the Atlanta Braves' big move

The Atlanta Braves push for a small stadium in the suburbs. But why?

In Asia, can Jack Lew succeed where others have failed?

Treasury Secretary Jack Lew plans to visit five countries in the proposed Trans-Pacific Partnership.

Growing Philippines economy may help recovery

The Philippines does have an important longer-term asset: The underlying strength of its economy.

Chinese say markets will be 'quotdecisive'quot in economy

According to Chinese state media, the country's leaders are announcing a shift toward a more market-based economy.

The new color of gold in India: Black

India is looking for investors in its state-owned oil and coal companies, a big shift for a country that is famously protective.

Staying behind to rebuild after Typhoon Haiyan

The BBC's Alastair Leithead shares the scene from Cebu, an island in the Philippines that was hit hard by the typhoon

Final note: Economic kvetching over knish shortage

And this final note on supply and demand: Of Knishes.

Typhoon Haiyan: Filipinos in U.S. rush to aid homeland

The extensive Filipino community here in the U.S. is rushing to the aid of its typhoon-struck homeland with grass-roots fundraising initiatives.

Budget woes complicate disaster relief efforts in the Philippines

The Philippines is reeling and thousands are presumed dead after a massive typhoon hit over the weekend. While relief efforts are underway, they may be undercut by the 7.2 earthquake that hit the Philippines last month.

Budget woes complicate disaster relief efforts in the Philippines

The Philippines is reeling and thousands are presumed dead after a massive typhoon hit over the weekend. While relief efforts are underway, they may be undercut by the 7.2 earthquake that hit the Philippines last month.

Congolese seek economic stability after fall of militant group

After two decades of bloodshed, the Democratic Republic of Congo and the main rebel group in the country are expected to sign a peace deal today. Could this be the development needed to put this country, rich in natural resources, on a path toward economic stability?

Lifting Iran sanctions would be complicated

Secretary of State John Kerry and others are discussing lifting some sanctions against Iran.

What will be China's economic fate for the next decade?

Chinese leaders are meeting this weekend to hammer out economic policy for the next 1 years.

Kerry makes unplanned trip to Geneva for Iran negotiations

On his way back from Israel, Secretary of State John Kerry is stopping in Geneva for negotiations with Iran. At issue are Iran's nuclear program and economic sanctions.

Morocco is the OPEC of phosphorous

The BBC's Justin Rowlatt has a new series that looks at the economics behind chemical elements.

China opens up stock markets to U.S. investors

It's tough for a foreigner to buy a stock in China. But not for much longer.

Want your country to be sexier? Rebrand!

When a country doesn't like what the world thinks of it, it turns to the same branding consultants as big companies.

Bleak outlook for European growth

New data from the European Commission point to low growth for the near future.

Its industry in a slump, a Chinese Baijiu company hires American CEO

Next weekend, Chinese leaders meet to hammer out economic reforms they hope will put the world's second-biggest economy back on track. One of the first reforms, though, was put into place nearly a year ago. President Xi Jinping ordered government officials to put a stop to lavish banquets. And that had a tremendous impact on sales of baijiu, a Chinese grain alcohol as strong as moonshine. One Chinese company has chosen an American CEO to help resurrect its sales.

With Mars orbiter, India boldly goes where it hasn't been before

India will try to become the fourth nation to reach Mars.

At World Retail Congress Africa, U.S. brands try to figure out a 'frontier market'

American companies are trying to figure out how to make money in Africa.

One city, many changes: A reporter's return trip to Zigong

In 16, Marketplace China correspondent Rob Schmitz moved to rural Sichuan Province for two years to teach English as a Peace Corps Volunteer. He says the city of Zigong has changed a lot since then.

We're No. 1: The Nigeria strategy

Nigeria could soon pass South Africa to become Africa's biggest economy, but only because it's changing how it calculates its GDP.

A broken social contract, horse meat eating: Welcome to Spain's 'financial genocide'

Spain's economy has (just barely) emerged from recession. But people are still suffering.

Strange new land: A Syrian refugee family arrives in Austria

The BBC's Matthew Price talks with a family of Syrian refugees who fled Syria in hopes of safety and a better life.

Britain goes after Middle East cash with new Sharia bonds

The new bonds, backed by the British government, are compliant with Islamic law.

The new Silk Road: A trans-continental tunnel in Turkey

Today, Turkey opens the world's first trans-continental tunnel, linking Istanbul's European side to its Asian side by cutting across the Bosporus Strait.

'quotIf Spain had the capability of the NSA, they'd do it too.'quot

The BBC's Tom Burridge takes the temperature of Spaniards in Madrid over allegations of NSA call-monitoring.

India wants foreign banks to do business in rural areas

India wants more foreign banks to lend in rural areas. But will the new rules appeal to the banks?

Good news: Japan inflation at 5 year high

Prices are up in Japan -- and that's a good thing.

German's angry about NSA spying. But what can they do?

At a meeting in Brussels, European leaders are discussing possible retaliations, including suspending the transfer of bank data and withdrawal of negotiations over free trade.

U.S. surveillance alienates allies

Allegations that the NSA tapped German Chancellor Angela Merkel's mobile phone are threatening the relationship between Germany and America.

New nuclear plant is explosive issue for some Brits

Britain has just approved construction of its first new nuclear power plant in 2 years.

Debt ceiling debate goes down under

Australia's debt ceiling debated didn't look too much like America's.

Six months after factory collapse in Bangladesh

Many people in Bangladesh want to see a change to building code and safety regulations

New campaign to help Bangladeshi workers

Six months after a factory collapse killed 1,1 people, there's a new international effort to help improve working conditions for garment workers in Bangladesh.

St. Louis hopes to attract tech programmers with apprenticeships

The founder of Square is starting an apprenticeship program in St. Louis for budding programmers. They'll work at 1 local companies, including Monsanto and Enterprise Rent-A-Car.

For U.S, a game of carrot and stick with Iran over easing sanctions

U.S. and Iran relations could be summed up in one sentence: You scratch my back, I'll scratch yours.

Brazil's fine line between price gouging and turning a profit

Brazilian President Dilma Rousseff convenes a committee to monitor prices and service ahead of next year's World Cup to head off price gouging. But for retailers, there's a fine line between appropriately responding to increased demand and taking advantage.

U.K. announces first nuclear power plant in a generation

Using Chinese and French financing, the U.K. will build its first new nuclear power plant in 2 years. But the decision is not without controversy.

Final note: The perils of economic efficiency at a cafeteria

Goldman Sachs economically engineered efficient eating, but it comes with a cost. Literally.

Wall Street Journal battles for freedom of the press in Britain

The British government is trying to prohibit The Wall Street Journal from publishing the names of trades implicated in the LIBOR scandal.

China's economy grows faster than expected

China's GDP is growing as leaders look to make economic reforms.

Chinese views on U.S. debt drama

In light of the U.S. debt scare, an editorial in China's state-run Xinhua news service calls for a world that is 'de-Americanized.'

As global traffic spirals, roundabouts are on a roll

Roundabouts are becoming increasingly common here in America, and in other countries.

The anatomy of a Shanghai land grab: Residents kidnapped, their homes destroyed

Local governments in China have taken the homes of at least 4 million people, selling that land to developers, in order to keep GDP growth figures well into the black.

For some Greeks, there's work but no pay

Sometimes, you just can't a break. And neither, it seems, can Greece.

Sanctions continue to hit Iranians in the pocketbook

As Iran prepares for nuclear talks in Geneva, the current international sanctions still impact everyday life in Iran.

London to become Chinese currency hub

There will now be a direct trading link between the British pound and the Chinese renminbi -- and that could be bad for the dollar.

Mexicans guard oil wealth jealously

International experts view Mexico's oil industry as inefficient and in need of help.

While Washington argues over debt ceiling, the world watches

All eyes around the world are on Democrats and Republicans in Washington, waiting to see if they will come to an agreement over the debt limit.

On 4th anniversary, a look at the spillover effects of the 17 Arab Oil Embargo

How did the 17 oil crisis convince Americans to reduce energy consumption?

Mexican oil town not afraid of gringo invsaion

Mexico's president has proposed shaking-up the state-run oil industry and allowing direct foreign investment. The idea is unpopular in much of Mexico, but it's a different story in the oil town of Ciudad del Carmen.

Britain's Crystal Palace could rise again

A Chinese property developer has unveiled plans to recreate the Crystal Palace, a cast iron and glass building that burned down in the 1s, in south London.

Nobel Peace Prize awarded to chemical weapons watchdog

The Nobel Committee's decision highlights the Syrian conflict.

Royal Mail makes strong market debut

But could the British government have gotten more from the sale?

Foreign aid cut won't have big effect on average Egyptians

The White House has decided to cut some military aid to Egypt. But the impact won't be felt among regular Egyptians.

Why China is worried about a potential U.S. default

If the U.S. fails to raise the debt ceiling in time, we'll default on loans from a whole bunch of lenders. Our two top foreign creditors -- China and Japan -- have both warned the U.S. government to be careful. What's at stake for them?

In Obama's absence, China takes center stage at APEC

All eyes are on China and its economy at the Asia-Pacific Economic Cooperation meeting in Bali.

GSK seeks approval for RTS,S malaria vaccine

Data show the vaccine is modestly effective against malaria.

London's divided Syrians in war of words

London's small Syrian community is divided over whether President Bashar al-Assad should stay or go. Pro- and anti-Assad activists sacrifice much to achieve their goals.

China's Steve Jobs? Not on this list

The U.S. dominated Thomson Reuters' list of the world's top 1 innovative companies. China failed to contribute any companies.

Sotheby's auctions blue diamond for a lot of green

Sotheby's Hong Kong is auctioning the world's largest round blue diamond, the Premier Blue, for $1 million dollars. There's not much you can do with diamonds but they are always in demand.

The Senate might be abolished...in Ireland

On Friday, Ireland is voting to abolish one of the houses of the country's parliament. Supporters say the move is a cost-cutting measure as well.

Inside the world of China's 'quotshadow banks'quot

Most small businesses in China can't get a simple loan from a bank. The practice of 'shadow lending' has grown so fast, it's now estimated to be worth 7 percent of China's GDP.

Better economic outlook for Italy after Prime Minister wins confidence vote

Current Italian Prime Minister Enrico Letta survived a confidence vote by a wide margin on Wednesday.

You think the U.S. government is a mess? Check out Italy

The Italian government is in turmoil again, and that could damage the fragile European recovery.

Spain wants to move back an hour to help pull its economy out of recession

Spain is hoping a little time travel will help its economic woes, but will it work?

Japan will increase its national sales tax by percent

Japan is hiking its national sales tax, from 5 percent all the way to 8 percent.

Iraq: Who watched the watchers?

The office established as the temporary oversight agency for Iraq reconstruction will cease operations.