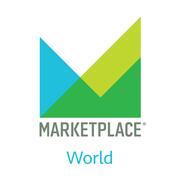 Why young children are fleeing Central America

A closer look at the influx of young migrants crossing the border into the U.S.

How airlines decide where it's too dangerous to fly

Airlines have to weigh both safety and economic risks.

Where Europe stands on Russian sanctions

With tensions increasing between the US and Russia, a look at Europe's response.

Europeans weigh economic sanctions against Russia

What sanctions it would take to persuade Russia to change course.

Design: where dollars are scarce and need is great

American design schools team up with NGOs to get affordable products to market.

McDonald's, KFC hit by food scandal in China

US companies were hit on all sides in the latest food scandal in China.

Why planes fly through dangerous airspace

We look at how airlines respond to volatile, violent situations on the ground.

Acid rain: What made Cap and Trade work

Lessons from one of the more successful U.S. environmental legislative projects.

The secret to China's GDP growth rebound: stimulus

A stimulus package from Beijing is behind China's higher-than-expected growth.

Corpoate inversion: an expensive way to save on taxes

Abbvie will pay $5 billion to buy Shire, with a view to cutting its tax burden.

Country in revolt? Hire a PR firm.

Improving the image of foreign governments is big business for US PR firms.

How contagious is Europe's troubled economy?

As the European economic crisis persists, we look at the impact, if any, on the US.

The long road to doing better business in India

Prime Minister Narendra Modi wants to make India attractive to foreign investment.

NCAA president advocates 'quotscholarships for life'quot

Mark Emmert defended the NCAA model...while proposing some changes.

Mexico makes more cars than Brazil. Yes, it's a race.

Mexico is set to overtake Brazil as Latin America's biggest auto producer.

Understanding the fine print

How to protect yourself from the fine print.

7-4-14 Mid-day Update - European banks leery of Bitcoin

Bitcoin in the EU. Gas prices and mass transit. And, food waste in India.

Dan Washburn's new book on golf course ban in China

Dan Washburn talks about China's ban on golf in his book "The Forbidden Game"

Ukraine signs historic deal with the EU

Ukraine today signed an Association Agreement with the European Union - what does it mean for Ukraine?

Could Russia sanctions backfire?

Two big business groups warn that sanctions against Russia could hurt US jobs.

Island's answer to China-Japan dispute: Tourism

The tiny resort island of Ishigaki wants Chinese tourists, but not its military.

Millennials kick up soccer's popularity

U.S. professional soccer is gaining in popularity, especially in Sacramento, CA.

Referees get a tech upgrade at the World Cup

A look at the tech behind (hopefully) better referee calls at the World Cup

Iraqi violence adds to the Middle East refugee crisis

Humanitarian organizations have found it difficult to raise money for victims of the conflict in Syria. Now, a growing crisis in Iraq adds more vulnerable people.

Central bankers clear the way for stock gains

Despite geopolitical risks, stock markets around the world keep on going up.

Iraqi violence adds to the Middle East refugee crisis

Humanitarian organizations have found it difficult to raise money for victims of the conflict in Syria. Now, a growing crisis in Iraq adds more vulnerable people.

By the numbers: What violence costs the planet

A think tank did some calculations.

How an Illinois company does businesses in Iraq

Kai Ryssdal talks to Jason Speer, President of Quality Float Works Inc.

Forget your wallet, text messaging is the way to go.

Kenya's M-pesa's system has revolutionized how its citizens carry and use money

Foreign banks ask China: Where's our copper?

In China, a warehouse of copper is used over and over again as collateral for loans.

Coal's share of global energy is growing

BP's annual report on energy shows coal with its largest share since 17.

Have social conscience, will travel

You've heard of eco-tourism, but what about political tourism?

The U.S. Supreme Court deals a blow to Argentina

The Supreme Court won't hear Argentina's appeal over its debts to hedge funds.

Will the instability in Iraq flow to the pump?

What exactly goes into the price at the pump

Iraqi and Syrian refugees are flowing into Erbil

How will the country handle an influx of displaced people?

ISIL gets rich in attack on Iraq's cities

The Iraqi Sunni insurgents have seized hundreds of millions from Mosul's banks.

Illegal catches hurt fishermen and fish populations

As much as a third of wild-caught fish imported by the U.S. is caught illegally

A famous London bookstore hits back at digital trends

Celebrated British bookstore Foyles defies trends to bet on paper books.

Do Brazilians even want soccer anymore?

As the World Cup gets underway, Brazilians question the money spent on the events

The painting that was suddenly worth millions

A self-portrait by Rembrandt once labeled fake has now been deemed the real deal.

Coca-Cola ventures again into U.K. waters

After a flop with Dasani bottled water in the U.K., Coca Cola is returning there.

Datebook: Slow down, or blow up. 'Speed' turns 2.

Marketplace Datebook for Tuesday, June 1, 214.

Britain is giving subsidies for rock music

U.K. arts subsidies used to be mainly for ballet and theater. That's changing.

What negative interest rates mean for the Eurozone

People who save money usually get paid. Now, European banks pay for the privilege.

President Obama to increase military presence in Europe

President Obama is asking for up to $1 billion to boost military in Europe

The economic backdrop to Tian'anmen

The Tian'anmen Square protests were about more than just students and democracy.

Tiananmen: More than just students and democracy

The 18 protests in Tiananmen square were about more than just democracy.

Datebook: Lace up and cover some ground

Marketplace Datebook for Wednesday, June 4, 214

A tour of China's ghost towns

China's growth has been anchored in building big projects for decades

Brazil's drought creates a surge in global coffee prices

The world's biggest coffee producing country has been hit with a major drought. And the effects are trickling around the world.

Everybody's talking about Cuba

The U.S. Chamber of Commerce is weighing relaxed regulations on a trip this week.

Is China's property market crashing?

More signs of a real estate slump in China stoke fears of a crash.

Discovering the original Disneyland

It wasn't originally going to be for just rides.

The next big challenge in Afghanistan is payroll

As more U.S. troops withdraw, experts say new challenges will be "mundane".

Starting the craft beer revolution

Author and co-founder of the Brooklyn Brewery talks the start of the craft beer trend.

London's sewers overflow about once a week

The good news is, sewers don't always smell so bad.

Are London's CEOs earning too much?

How much more should a CEO earn than his or her employee?

Ukraine's industrial heartland is up for grabs

Ukrainians head to the polls on Sunday. Well, maybe.

Why gas stations are disappearing

There are only gas stations left in Manhattan, echoing a national trend.

Why London wants Chinese and Muslim investment

Can London hang on to its position as the heart of the global economy?

The pros and cons of transatlantic free trade

The trade deal could help auto sales but undermine environmental protections.

Cannes: A film festival for business deals

What Thailand's political climate means for the economy

In the past, instability hasn't had much effect.

Take down the Union Jack?

What could happen if Scotland separates from the UK?

The economic backdrop to China's terrorist attacks

Today's attack on a market in Xinjiang killed 1, injuring at least .

British home buyers fear a 'super bubble'

Realtors like London's high home costs but others hope the 'bubble' will burst.

What China gets from the $4 billion Russian gas deal

China and Russia signed a deal for $4 billion-worth of gas for the next years

China and the U.S.: Who's spying on whom?

The New York Times' David Sanger on what government spies look for in 214.

Gazprom goes to China, Russia's economy rejoices

Russia and China strike a natural gas deal that assures Gazprom a very big market.

PODCAST: A cautious Fed

A visit the 1 year-old Borough Market in London. And a look at London's lost title as the top financial city in the world.

London is no longer the world's top financial center

Wall Street edges out London as top global finance hub but London is still strong.

In London, food banks feel the strain

As government welfare cuts take effect in Britain, food bank use increases.

PODCAST: London's stock ambitions

A look at Brixton Market, in South London. And there's a clamor about high executive pay in the UK.

Is London too expensive for poor Londoners?

Charities say large numbers of poor Londoners are being priced out of the city.

Hacking won't scare U.S. companies out of China

Cyber espionage is a growing problem, but it's not a new one.

PODCAST: AT'ampT bids $48.5 billion for DirecTV

We visit Smithfield Market in London. And a look at London's business environment.

Russia and London: The ties that bind

What does Russian corruption have to do with London's rising home prices?

One rich Londoner unconcerned by wealth gap

Researchers say the wealth gap between rich and poor in London is growing.

In Indian elections, it's the economy, stupid

In India, Narendra Modi claims victory as the country's next prime minister.

Archaeology and business in London's 'Big Dig'

A new rail line being built in London is Europe's biggest construction project.

Following the money in America's most expensive war

Fighting continues in Afghanistan.

In New Jersey, mass transit for the masses

Jitney buses offer bargains and convenience in New Jersey cities, but not without costs.

How to survive the next economic collapse

Another total economic crash is all but inevitable. Here's what you can do.

American technology, Chinese pollution

U.S. clean tech is finding big opportunities cleaning up China's environment.

China accuses GSK foreign executive of bribery

Chinese police took unprecedented step of charging a foreign executive of bribery.

Google vs. the 'Right to be Forgotten'

Google told Marketplace that it was disappointed in the decision.

New books tells of China's modern awakening

More than 5 million Chinese moved out of poverty in 5 years.

Your next car rental could be a Ford. Or... a Ferrari.

Want to make a good impression? How about a $2/day rental car?

Delhi's rise to 'global hub' status

Rana Dasgupta, author of "Capital," explains how Delhi rose to economic prominence.

An insider's look into Alibaba and its quirky founder

One of the biggest reasons for Alibaba's success? Its founder, Jack Ma.

Apple + Beats = More Dr. Dre, less earbud?

The tech goliath is in talks about a big, big purchase.

Why China and Vietnam are bumping boats

China is in conflict over its claim to a vast part of the South China Sea.

Why the Beverly Hills Hotel boycott could backfire

The so-called Pink Palace could weaken more than the Sultan of Brunei's will.

South Africans disappointed by growing inequality

A tale of two economies living in the same country.

Labor organizer Nomita Nath describes the struggles to unionize in Bangladesh

Labor unions in Bangladesh continue to struggle for expanded worker rights.

Brazil is not ready to host FIFA

Brazil's about to host the World Cup and the Olympics...and they're not ready.

Traveling to space? There's an agent for that

Roughly 1 travel agents work as "accredited space agents" to sell seats for Virgin Galactic.

The IMF gave Ukraine $17 billion. Now what?

The IMF approves a $17 billion loan for Ukraine as separatists in Eastern Ukraine seize power and Russia threatens.

Who wants to be bigger than the U.S.? Not China!

China is on track to be the world's biggest economy faster that economists thought.

Weather clear and cool for first inaugural ceremonies

Marketplace Datebook for Wednesday, April , 214

The economics of Korean pop

Korean pop is the anthem of rapid cultural and economic reform in Seoul.

Why the EU and the U.S. target different individuals

Both the U.S. and the EU are imposing sanctions on Russia. But they're targeting different Russians.

Border towns hit hard as fewer migrants cross

Fewer migrants crossing Arizona's border mean a slump for towns that relied on the smuggling economy.

How Russian sanctions could pinch Western companies

New sanctions take aim at the head of a Russian oil company in which BP has a big stake. BP's stock fell after new sanctions were announced.

What has changed one year after Rana Plaza

Improving factories has been slow for Bangladeshis and their international trading partners.

Is Abenomics working? Depends on who you ask.

President Obama travels to Japan on the first leg of his Asia tour.

Sherpas base salary is about $2,

Sherpas who work above base camp earn money on a bonus system.

Following The Money – A Real Pivot Or Not?

The President will visit East Asia this week – stopping in Japan, Malaysia, the Philippines and South Korea.

PODCAST: Is Netflix the new cable?

We look at Japan's surging trade deficit. And, for the past few weeks, God has quietly been ruling the box office.

Russia's annexation of Crimea comes with a cost

The Russian government faces many costs including the bill for infrastructure upgrades, increased salaries and pensions for officials.

Russia's annexation of Crimea comes with a cost

The Russian government faces many costs including the bill for infrastructure upgrades, increased salaries and pensions for officials.

New trade talks spark beef over tariffs

U.S. is pressuring Japan to remove import tariffs on pork and beef

How will Americans react to 'China's Twitter?'

Weibo goes public on Nasdaq this Thursday. But there are big concerns over censorship.

Backlash over Crimea hits Russian economy

Growth has slowed and could drop to zero within months, Russian politicians admit.

China GDP growth slips to lowest level in 18 months

Sustained high GDP figures usually reflect unhealthy growth

Oman: 15 percent unemployment, but jobs are open

The minimum wage isn't high enough to attract unemployed locals.

Ukraine's economy, as felt on the street

"Ukraine needs help from abroad, that's what the interim government knows."

Global warming: 15 years to change things...

...or else, says The U.N.'s climate panel.

In China, a city's water, poisoned

Lanzhou's water supply was contaminated with Benzene, a cancer-causing chemical

Alternative indicator gives high scores to Costa Rica

When it comes to wellbeing, Costa Rica tops the list of countries in Latin America.