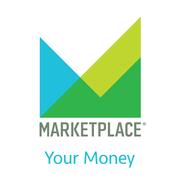 What partying taught Andrew WK about money

"Money spent on getting wasted is never wasted."

Minorities have a harder time networking

In a world where networking can make a career, race plays a big role.

Why buy? Memories of a music consumer

Earlier this year, Billboard reported the first drop in digital music sales since the iTunes store made its debut in 2. CD sales continued their steady decline and overall album sales experienced an 8.4% drop.

Some employers shift 41(k) matches

Employees could lose money if their company contributes only once a year

Looking for tax breaks in all the wrong places

Hey homeowners: Here are some tax tips you may not know about.

The costs behind winter blues

Snow, rain, wind, and ice are across the U.S. this year in one of the more dreadful winters on record. With unexpected weather comes unexpected costs.

Kids and money: What are your rules?

Opinions vary on how, when, and if you should give kids money. What do you do?

Family finance lessons: comedian Maria Bamford

Stand-up comedian Maria Bamford learned to do more than just save.

Family finance lessons: Mamiverse CEO Rene Alegria

Rene Alegria's grandfather teaches him how to save for a rainy day

How to effectively complain to get what you want

Stuck on hold with customer service? Have this gameplan, first.

A quick finance guide for millennials

Student debt affects other aspects of young people's lives like buying a home, what do you do?

Affording the friendly skies: Avoiding airline fees

Booking your next vacation means dealing with airlines ... and their fees. After you spend a pretty penny on the ticket, there are all sorts of charges for extra comforts like an in-flight snack, a few extra inches of legroom ... you name it!

Is Bitcoin a bad investment?

Taking a look at what has, so far, been a bad year for Bitcoin.

It's tax time! What should I do with my refund?

A closer look at the psychology behind filing tax returns.

Finding value in health care and obamacarewitherin

62 percent of new health insurance enrollees have chosen the Silver plan. What does that mean, anyway?

@LiveMoney: Love, money, and storm hoarding

A roundup of conversations we're having out in the social media landscape.

Black buying power hits $1.1 trillion. What does it mean?

If we were talking about countries, that would be the 16th biggest economy in the world, but it's not a country, it's the combined buying power of a group of people who are part of this country: African-Americans.

Tale of two incomes: If you have less money than your friends...

How to manage your wealthier friends.

'Did you know there's a pimp in your wallet?'

Why this small business owner believes in the power of cash over plastic.

When commercials 'Keep it real': The rise of realistic advertising

Some companies have begun to show more realistic, diverse images in their advertising campaigns.

@LiveMoney: Do women tweet their own horn at work?

Marketplace Money's Raghu Manavalan wraps up the week of personal finance in the digital realm.

Black buying power hits $1.1 trillion. What does it mean?

If we were talking about countries, that would be the 16th biggest economy in the world, but it's not a country, it's the combined buying power of a group of people who are part of this country: African-Americans.

Ask Carmen: Lightning round listicle edition

Questions on wills, retirement, 41ks, capital gains all tackled.

Ask Carmen: Leaving a career for love

Some advice to Susi, a 54-year-old professional in Connecticut, who is weighing retiring early to spend more time with her older, already retired fiancée.

Why women don't roar at work

A new study out of Montana State University sheds some light on one reason why women are not treated or compensated as well as men on the job.

Super Bowl point spreads: Seahawks, Broncos, and Gatorade

You could look to social psychology to examine why the Super Bowl brings out the inner gambler in so many.

Early bird alert! You can file your taxes starting today!

People who expect a refund or a tax credit tend to file early. But the experts say there are good reasons for all you tax procrastinators out there to change their ways.

When your bad credit keeps you from getting a job

A recent study shows one in 1 job applicants have been rejected because something turned up in their credit history.

Could the old rules of retirement no longer apply?

Do the old rules about retirement savings still apply today?

Worried about Target? The do's and don'ts of protecting your data

Millions of Americans have had credit card and debit card information stolen by hackers at big retailers like Target and Neiman Marcus. Marketplace Money host Carmen Wong Ulrich talks to consumer advocate Bob Sullivan about what we can do to keep our money safe.

Ask Carmen: Tips for choosing student loans

What kind of loans should you take out for graduate school? Find out when student loan expert Heather Jarvis joins host Carmen Wong Ulrich to answer callers' questions.

Ask Carmen: How to find a financial planner

Dawn in Albany, New York learns about about how to organize and manage her multiple retirement funds.

Lightning Round: Credit cards, how to improve your FICO and more

For the start of 214, we're tackling all of your questions about credit cards.

Burning bridges while going viral: What are your rights when you lose a job?

There's a recent trend of (former) employees quitting jobs and putting up videos and comments on social media criticizing their employer. How many weeks of pay would you give up to be able to say what you want to about your job and not worry about burning a bridge?

New rules make it harder to get a mortgage, but protect consumers more

The rules are more strict in an effort by the Consumer Financial Protection Bureau to make the housing market safer for consumers.

How to make your portfolio reflect your values

If money is power, then one place we have the most power is how we invest our savings.

How do Muslim investors know when a company is Sharia friendly?

IdealRatings is a San Francisco based company that helps Muslim investors find companies that comply with Islamic teaching.

214 Resolutions: Melissa and Joshua Poland

In 214, Marketplace Money will be following a few listeners and help them succeed in their financial New Year's resolutions. Melissa and John live in Portland, Ore...

214 Resolutions: Destie Sprague

In Bath, Maine, Destie and her family are in solid financial shape, but they have big budget leaks they can't account for and want to get on top of them in 214.

214 Resolutions: Eric Sawchak

In 214, Marketplace Money will be following a few listeners and help them succeed in their financial New Year's resolutions. Eric Sawchak is a soon-to-be college graduate ...

214 Resolutions: Nina

Nina in Oakland, Calif., is gearing up for retirement ... ideally abroad in Latin America or Asia. Carmen suggests some tips so she can get ready well in advance.

How do I make sure I stick to my resolution?

If you have to make one financial New Year's resolution, what should it be?

Hey commuters, your taxes are going up next year

Starting on Jan. 1, the maximum monthly tax benefits commuters can get for mass transit is set to drop.

The 4 biggest 21 stories that impacted your wallet

We're joined by three journalists to talk about some of the biggest news stories of 21 that affected our wallets.

5 tax tips for end-of-year planning

Certified financial planner Barry Glassman joins host Carmen Wong Ulrich to talk about getting prepared for tax season with tips for planning.

Give! (And keep track of your donations!)

There's a benefit to charitable giving beyond the warm and fuzzy holiday spirit -- such donations can shave a bit off the year's tax bill.

Happy Birthday! Merry Christmas!

Instead of a rousing surprise party, and everyone singing for you ... you get your neighbors' earnest caroling.

Tips on holiday tipping when you're broke

Is your budget being blown by holiday tipping? Marketplace Money host Carmen Wong Ulrich talks to etiquette expert Thomas Farley about how you show your appreciation during the holidays without going broke.

5 things to keep in mind before donating to charity

Marketplace Money host Carmen Wong Ulrich talks to Eileen Heisman, the President and CEO of the National Philanthropic Trust, about how to get the most out of your charitable donations

What will a thief do with my credit card number?

Target has revealed that the credit card numbers for more than 4 million customers have been stolen from its retail network.

Taxes make your airline ticket about 2 percent more expensive

Airport officials are urging Congress to raise the cap on passenger fees from $4.5 to $8.5.

Ask Carmen: Becoming partners in sickness and in health ... and in money, too

Mark in Great Falls, Montana, is looking to find love a second time around and wants to know the financial implications of combining money with a new spouse.

Family finance lessons: Indie rocker Eleanor Friedberger

Eleanor Friedberger of The Fiery Furnances and solo-music fame shares what money lessons she learned from her family and living as a musician.

Dead Prez's Stic and wife Afeeya talk why they eat 'good on a hood budget'

When we grow up and create a new way of living In response to the bad habits of those around us, going against the grain can be exactly what we need to move forward. With that in mind, this blog caught our eye: "7 Ways To Eat Good On A Hood Budget."

First step, you win the Mega Millions lottery. Next step?

You hit the jackpot: Should you take the lump sum, or is there more advantage in agreeing to regular payouts?

Make your (personal finance) New Year's resolutions

As January quickly approaches, it's time to consider resolutions for the new year. Eat healthier, drink less and "live life to the fullest" are all standbys, but personal finance goals often top these lists.

Ask Carmen: Dropping dead weight

Financial resolutions, cutting back frivolous spending and big student loans. Must be another round of Ask Carmen!

Carmen tackles the Lightning Round

Gifting stocks, retirement account tax implications and 52s. Carmen tackles them all in rapid-fire for this month's lightning round.

'My Financial Resolution? To Make a Financial Resolution.'

Why is it so hard to make, let alone keep, a financial resolution?

When should you start collecting Social Security?

If you're between the ages of 62 and 7, you're eligible for Social Security. But when should you take it?

Ask Carmen: Family secrets

How should you handle keeping things secret from your family? Carmen and guest Dr. Gail Saltz talk to listeners.

Financial Feud: Financial Literacy

states now have financial curriculum standards in their schools, which means, there's a new teacher in town.

As holiday shopping ramps up, so does data tracking

Retailers are increasingly using data tracking to figure out what you want to buy.

Family finance lessons: Punk rock professor Greg Graffin

Bad Religion's singer and biology Ph.D. Greg Graffin talks about what he learned growing up with two professors of parents.

What happened to the culture of saving?

When 4 percent of Americans live paycheck to paycheck, you have to wonder why saving money is so difficult. Marketplace Money's Carmen Wong Ulrich points to declining wages, but she also says the culture of saving was lost.

Should I skip my monthly payment?

This time of year, some lenders send out offers to let you "skip a payment."

Who thought -year mortgages were a good thing?

Lending money for years at a fixed interest rate isn't attractive to banks. So how did -year fixed-rate mortgages come to be the standard?

Listeners share their working on Thanksgiving stories

As Thanksgiving approaches, many people still have to work on the holiday. But not everyone is upset about it.

Featured Voicemail: Building credit

Nick from Chicago left a voice mail for Marketplace Money host Carmen Wong Ulrich about how to get a higher credit limit without going into debt.

Having a baby? Here's 5 money questions to consider

Marketplace Money listener Andrew is expecting his first child. What should he make sure to account for when getting ready financially?

Need a credit card? 5 sites to check out first

If you're looking for a new credit card, these sites will help you comparison shop before making the plunge.

Counterfeits threaten Christmas

With more criminals using fake websites to sell fake products, unknowing consumers are increasingly at risk of buying dangerous counterfeit products.

Ask Carmen: Home-buying checklist

We get a lot of questions on when to buy a home. Carmen Wong Ulrich shares some tips to make sure you're ready.

No magic number for retirement

Want to retire early? Make sure you properly plan ahead with these tips.

How to find reputable charities

When disaster hits, a lot of people want to give back and support those in need. But how do you make sure your money is going where it needs to go?

Family finance lessons: Author Amy Tan

"Joy Luck Club" author Amy Tan tells us what money lessons she learned from her family, growing up in China.

tips to survive this year's crazy holiday travel

Jason Clampett, cofounder of travel news website Skift, joins the show to talk holiday travel planning.

Thanksgiving Thursday: The new Black Friday

Marketplace Money's Carmen Wong Ulrich talks about stores opening earlier than ever for the holiday shopping season.

What's the best way to give to the Philippines?

People around the world want to help the Philippines. But what's the best way to donate after disaster strikes?

Family finance lessons: Vanguard founder John Bogle

John Bogle, the founder of the Vanguard Group of investment companies, talks about how his personal financial views were shaped growing up during the Great Depression.

Carmen's lightning round! Personal finance advice for all

Here at Marketplace Money we get way more questions than we could ever hope to answer.

Extra, extra, read all about it! Money headlines

A look at what the future of banking will look like, plus personal finance stories from around the country.

Family finance lessons: Viral hitmaker Tay Zonday

Adam Bahner, better known as Tay Zonday, talks about what he learned from his parents that helps him manage his finances as a professional viral video superstar and campy Internet sensation.

1 home-buying mistakes to avoid

You want that new home, but make sure you don't make a decision you'll regret later

Want to retire early? Answer these questions first

Marketplace Money listener Amanda wants to retire at the age of . What should she know before she makes the leap?

Mattel says 'Toy Feliz' this holiday season

Could Mattel's new Spanish-language toy campaign spur big sales this holiday season?

Hiding money from your spouse, for the sake of the marriage

What do you think about hiding money in a relationship? Join the conversation.

Carmen Wong Ulrich is a behavioral economist, personal finance expert, and the new host of our personal finance show, Marketplace Money. And, as a Latina of Dominican descent, she's all too familiar w...

Two recent high profile cases of black men being arrested or searched after shopping at luxury clothing stores shines a light on a common experience for people of color.

How We Live Money

What should we talk about when we talk about hiding money in a relationship.

How We Live Money

What should we talk about when we talk about hiding money in a relationship.

Colleges admissions are moving away from standardized tests

Colleges are changing the admissions formula. Goodbye SATs?

How secure is personal finance software?

Different services can be a big help in keeping a budget, but are they worth putting all your information at risk?

How poverty changes the way we make decisions

Just being poor can impair a person's cognitive functions.

Eldest children are smarter, more successful: Study

A new study claims that eldest children are the smartest and highest achieving in families because parents are able to spend the most time with them.

Back to personal finance basics

Answering listener questions about personal finance.

Dieting for dollars: Using money to motivate weight loss

Shedding those holiday pounds can be tough, but maybe a financial incentive can give you that extra push.

Modifying behavior with financial incentives

Employers are rolling out benefit programs that create financial incentives for healthier habits. But does it work?

Personal finance in schools

Why personal finance classes are not mandated in high schools

Tech Splurge or Steal?

That high price-tag holding you back from getting your hands on the latest tech gadgets? Some more affordable options could be the answer to your dilemma.

Rethinking retirement allocations

Many workers and soon-to-be retirees live by a set of rules they were told would let them live comfortably. But a new report shows one of those major guidelines might need a revision.

What the Fed means for your wallet and other listener questions

Marketplace Money's personal finance editor Chris Farrell joins the show to answer your questions.

What the Fed means for your wallet and other listener questions

Marketplace Money's personal finance editor Chris Farrell joins the show to answer your questions.

Is adoption an affordable option for you?

We hear all the time about how expensive adopting a child can be -- but what can prospective parents really expect when they start the process?

Can the government take on good and bad debt?

For personal purposes, there is a difference between 'good debt' and 'bad debt' -- but can the government make the same distinction?

How to fix an error on your credit report: A guide

Fixing a mistake in your credit report can be frustrating and complicated. Here's a guide to help you know where to go and what to do.

Are you investing for retirement in the right way?

Answering listener questions about retirement investing.

Self-employed and looking for health care

The new health care exchanges will create even more options for consumers in an already crowded market. One group likely to shop around: self employed workers.

52 college savings plans: What you should know

Answering listener questions about 52 college savings plans -- and 1 tips on things you should know about them.

The housing market: Back from the brink?

The housing market is showing positive signs with prices climbing back up. But is now the time to buy?

So you don't understand that medical bill fee...

L.A. Times consumer columnist David Lazarus answers listener questions about health care cost-shifting, whether account monitoring services are worth their costs, and what to do when you don't trust the bank you've got a home loan through.

Obamacare premiums: What the price leaves out

President Obama unveiled the premiums for his new health care plans. But when it comes to the real cost of health care, the premium is just the beginning.

Some comfort for caregivers

What resources are available for people who take care of sick or elderly loved ones?

It's my birthday and you got me... a retirement account?

Is gifting a retirement account a good idea? Not always, says CBS News business analyst Jill Schlesinger, who answers listeners questions about retirement this week.

Talking about how to pay for college

It's a conversation that not all families have: How to pay for college. One high school junior and her mother discuss what they talked about.

Why the Federal Reserve's decisions matter to you

You've heard of the Federal Reserve. You've heard of Ben Bernanke. You know that they're important. But do you know how the Fed's decisions directly affect your wallet?

Why don't more consumers use automatic bill pay?

When it comes to paying bills, we could all just automate and do everything online without even thinking about it. So why don't we?

Protecting your social security number from hackers

Social security numbers are open to hacking if not properly protected.

Letter: My love, my Health Savings Account

Expensive treatments, confusing price structures, maddening medical bills -- but what if there was something out there that made all of those hurdles vanish?

Employer health plans get the 41(k) treatment

Some big companies are toying with making the switch from offering traditional health plans to giving workers money to shop for their own health coverage on private exchanges. What does this mean for the cost of your medical insurance?

How race can impact your health care

Subconscious racial biases can come into play when it comes to health coverage.