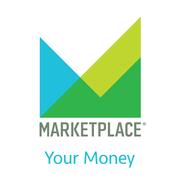 Ask Carmen: Dropping dead weight

Financial resolutions, cutting back frivolous spending and big student loans. Must be another round of Ask Carmen!

Carmen tackles the Lightning Round

Gifting stocks, retirement account tax implications and 52s. Carmen tackles them all in rapid-fire for this month's lightning round.

'My Financial Resolution? To Make a Financial Resolution.'

Why is it so hard to make, let alone keep, a financial resolution?

When should you start collecting Social Security?

If you're between the ages of 62 and 7, you're eligible for Social Security. But when should you take it?

Ask Carmen: Family secrets

How should you handle keeping things secret from your family? Carmen and guest Dr. Gail Saltz talk to listeners.

Family finance lessons: Punk rock professor Greg Graffin

Bad Religion's singer and biology Ph.D. Greg Graffin talks about what he learned growing up with two professors of parents.

As holiday shopping ramps up, so does data tracking

Retailers are increasingly using data tracking to figure out what you want to buy.

Financial Feud: Financial Literacy

states now have financial curriculum standards in their schools, which means, there's a new teacher in town.

What happened to the culture of saving?

When 4 percent of Americans live paycheck to paycheck, you have to wonder why saving money is so difficult. Marketplace Money's Carmen Wong Ulrich points to declining wages, but she also says the culture of saving was lost.

Should I skip my monthly payment?

This time of year, some lenders send out offers to let you "skip a payment."

Who thought -year mortgages were a good thing?

Lending money for years at a fixed interest rate isn't attractive to banks. So how did -year fixed-rate mortgages come to be the standard?

Listeners share their working on Thanksgiving stories

As Thanksgiving approaches, many people still have to work on the holiday. But not everyone is upset about it.

Featured Voicemail: Building credit

Nick from Chicago left a voice mail for Marketplace Money host Carmen Wong Ulrich about how to get a higher credit limit without going into debt.

Need a credit card? 5 sites to check out first

If you're looking for a new credit card, these sites will help you comparison shop before making the plunge.

Having a baby? Here's 5 money questions to consider

Marketplace Money listener Andrew is expecting his first child. What should he make sure to account for when getting ready financially?

Counterfeits threaten Christmas

With more criminals using fake websites to sell fake products, unknowing consumers are increasingly at risk of buying dangerous counterfeit products.

Ask Carmen: Home-buying checklist

We get a lot of questions on when to buy a home. Carmen Wong Ulrich shares some tips to make sure you're ready.

No magic number for retirement

Want to retire early? Make sure you properly plan ahead with these tips.

How to find reputable charities

When disaster hits, a lot of people want to give back and support those in need. But how do you make sure your money is going where it needs to go?

Family finance lessons: Author Amy Tan

"Joy Luck Club" author Amy Tan tells us what money lessons she learned from her family, growing up in China.

tips to survive this year's crazy holiday travel

Jason Clampett, cofounder of travel news website Skift, joins the show to talk holiday travel planning.

Thanksgiving Thursday: The new Black Friday

Marketplace Money's Carmen Wong Ulrich talks about stores opening earlier than ever for the holiday shopping season.

What's the best way to give to the Philippines?

People around the world want to help the Philippines. But what's the best way to donate after disaster strikes?

Family finance lessons: Vanguard founder John Bogle

John Bogle, the founder of the Vanguard Group of investment companies, talks about how his personal financial views were shaped growing up during the Great Depression.

Carmen's lightning round! Personal finance advice for all

Here at Marketplace Money we get way more questions than we could ever hope to answer.

Extra, extra, read all about it! Money headlines

A look at what the future of banking will look like, plus personal finance stories from around the country.

Family finance lessons: Viral hitmaker Tay Zonday

Adam Bahner, better known as Tay Zonday, talks about what he learned from his parents that helps him manage his finances as a professional viral video superstar and campy Internet sensation.

1 home-buying mistakes to avoid

You want that new home, but make sure you don't make a decision you'll regret later

Want to retire early? Answer these questions first

Marketplace Money listener Amanda wants to retire at the age of . What should she know before she makes the leap?

Hiding money from your spouse, for the sake of the marriage

What do you think about hiding money in a relationship? Join the conversation.

Mattel says 'Toy Feliz' this holiday season

Could Mattel's new Spanish-language toy campaign spur big sales this holiday season?

How We Live Money

What should we talk about when we talk about hiding money in a relationship.

How secure is personal finance software?

Different services can be a big help in keeping a budget, but are they worth putting all your information at risk?

Colleges admissions are moving away from standardized tests

Colleges are changing the admissions formula. Goodbye SATs?

How We Live Money

What should we talk about when we talk about hiding money in a relationship.

How poverty changes the way we make decisions

Just being poor can impair a person's cognitive functions.

Eldest children are smarter, more successful: Study

A new study claims that eldest children are the smartest and highest achieving in families because parents are able to spend the most time with them.

Back to personal finance basics

Answering listener questions about personal finance.

Dieting for dollars: Using money to motivate weight loss

Shedding those holiday pounds can be tough, but maybe a financial incentive can give you that extra push.

Modifying behavior with financial incentives

Employers are rolling out benefit programs that create financial incentives for healthier habits. But does it work?

Personal finance in schools

Why personal finance classes are not mandated in high schools

Tech Splurge or Steal?

That high price-tag holding you back from getting your hands on the latest tech gadgets? Some more affordable options could be the answer to your dilemma.

Rethinking retirement allocations

Many workers and soon-to-be retirees live by a set of rules they were told would let them live comfortably. But a new report shows one of those major guidelines might need a revision.

What the Fed means for your wallet and other listener questions

Marketplace Money's personal finance editor Chris Farrell joins the show to answer your questions.

How to fix an error on your credit report: A guide

Fixing a mistake in your credit report can be frustrating and complicated. Here's a guide to help you know where to go and what to do.

Are you investing for retirement in the right way?

Answering listener questions about retirement investing.

Is adoption an affordable option for you?

We hear all the time about how expensive adopting a child can be -- but what can prospective parents really expect when they start the process?

Can the government take on good and bad debt?

For personal purposes, there is a difference between 'good debt' and 'bad debt' -- but can the government make the same distinction?

Self-employed and looking for health care

The new health care exchanges will create even more options for consumers in an already crowded market. One group likely to shop around: self employed workers.

52 college savings plans: What you should know

Answering listener questions about 52 college savings plans -- and 1 tips on things you should know about them.

So you don't understand that medical bill fee...

L.A. Times consumer columnist David Lazarus answers listener questions about health care cost-shifting, whether account monitoring services are worth their costs, and what to do when you don't trust the bank you've got a home loan through.

The housing market: Back from the brink?

The housing market is showing positive signs with prices climbing back up. But is now the time to buy?

Obamacare premiums: What the price leaves out

President Obama unveiled the premiums for his new health care plans. But when it comes to the real cost of health care, the premium is just the beginning.

Some comfort for caregivers

What resources are available for people who take care of sick or elderly loved ones?

Talking about how to pay for college

It's a conversation that not all families have: How to pay for college. One high school junior and her mother discuss what they talked about.

It's my birthday and you got me... a retirement account?

Is gifting a retirement account a good idea? Not always, says CBS News business analyst Jill Schlesinger, who answers listeners questions about retirement this week.

Why the Federal Reserve's decisions matter to you

You've heard of the Federal Reserve. You've heard of Ben Bernanke. You know that they're important. But do you know how the Fed's decisions directly affect your wallet?

Why don't more consumers use automatic bill pay?

When it comes to paying bills, we could all just automate and do everything online without even thinking about it. So why don't we?

Protecting your social security number from hackers

Social security numbers are open to hacking if not properly protected.

Employer health plans get the 41(k) treatment

Some big companies are toying with making the switch from offering traditional health plans to giving workers money to shop for their own health coverage on private exchanges. What does this mean for the cost of your medical insurance?

Letter: My love, my Health Savings Account

Expensive treatments, confusing price structures, maddening medical bills -- but what if there was something out there that made all of those hurdles vanish?

How race can impact your health care

Subconscious racial biases can come into play when it comes to health coverage.

Affordable Care Act opens up possibilities for uninsured

One retiree shares his story about how he's been living without insurance for a year.

How to negotiate your health care bills

A few options if you find yourself on the band end of a medical emergency and no way to pay for it.

The cost of caregiving

Taking care of an ailing loved one is difficult emotionally, physically and financially. One caregiver shares her story.

Handling end-of-life health care

In the last two years of life, health care costs can soar. In fact, the last two years of eat up more than a quarter of Medicare's spending. What can you do to prepare?

What to expect when health insurance exchanges open

October 1st is the big day for the Affordable Care Act's health care exchanges, as they'll open their doors to the first enrollees. What can consumers expect?

Mr. Money Mustache: An inspiration for wannabe retirees

The blog 'Mr. Money Mustache' is about the experience of one man who saved enough to retire at age . And he says you can do it, too.

Shared housing: A look at real-life 'Golden Girls'

"Golden Girls" may have ended, but the housing model in the TV sitcom -- of elderly women living together -- is gaining popularity.

Navigating your retirement future

When we talk about retirement, it's not just how much you save, but how you save it. But the different types of retirement accounts can be confusing to navigate.

How psychology interferes with retirement saving

Most people know to save for retirement. But what do you do with your money after you retire?

What to do with your mortgage when you retire

Traditional wisdom says you should pay off your mortgage before you retire, but sometimes that's not the best choice.

Advice and tips on saving for retirement at any age

Whether you're in your 2s, s, 4s, of 5-plus, most everyone has to save for retirement. A personal finance expert offers some advice.

Just how much will Obamacare cost you?

The Kaiser Family Foundation is out with a survey of the cost and coverage of Obamacare plans that will be available in 17 states and Washington, D.C.

Does the government make money from student loans?

We hear all the time that student loan debt is on the rise, and isn't likely to slow down anytime soon. For all those federal loans, though, does the government really make any money?

Books for your summer reading list

Our friends in finance share some of their favorite books for your summer reading list.

Is student loan debt the next housing crisis?

As more and more debt piles on, many make comparisons between this bubble and the one that burst a few years back: housing. But are they really that similar?

Quiz: Unusual scholarships for college

Scholarships are usually awarded for the best and the brightest, but there are other off-beat scholarships available.

Advice on 52s and other college savings plans

Breaking down the pros and cons of college savings plans.

Setting limits: Advice on paying for college

For many families, paying for college is a balancing act. You want to give your child the best options, but you don't know how to talk about what you can afford.

Obamacare plan shows popularity of prepaid debit cards

The government will require insurers to accept prepaid debit cards as payment for insurance under Obamacare.

Insurance pools enable housing in Western wildfire zones

As the Rim Fire in California continues to spread from Yosemite National Park, thousands of homes are threatened. In many areas in the West, insurance pools make it possible to build housing in high-risk fire zones.

Books for your summer reading list

Our friends in finance share some of their favorite books for your summer reading list.

The skinny on short sales and other real estate questions answered

What resources are available for first-time home buyers? Is there a way to time the market right to take advantage of low mortgage rates? How can you know if you earn enough income to qualify for a refi? Personal finance expert Louis Barajas answers listeners' questions about home ownership. Plus, learn about 1 home buying mistakes you should avoid.

With choice comes risk: How to pick the electricity plan that's right for you

Power companies are starting to steal from the mobile phone playbook, offering free nights and weekends or pre-paid plans. This can save you money, or it can blow you away with higher bills.

Can we afford kids? Talking about the steep pricetag of parenthood

One of the most difficult financial realities to face is the decision to delay having a family for people who want children. A pair of listeners share how they talk with their partners about the cost of children -- and the choice to put off parenthood.

Books for your summer reading list

Our friends in finance share some of their favorite books for your summer reading list.

Giving away your inheritance

Here's a conversation that might prove tricky: a young adult who tells her parents that she plans on giving away her inheritance.

It might be time to invest in classic cars

An index of the 50 finest Ferraris and Porsches increased by 53 percent over the past two years.

Family finance with 'The Simpsons'

What can one of America's favorite sitcoms teach us about family and money?

Culture clash: Reconciling your family's different attitudes about money

What happens when multicultural families have to deal with different financial upbringings?

How to talk about money with aging parents

Sorting out your financial relationship with your parents can be more crucial than you think.

How to successfully ask family members for a loan

Economist Diane Lim offers callers' advice about family loans, inheritance, and helping your parents deal with their finances.

Is long term care insurance worth it?

Long term care insurance is expensive and only getting more and more costly. So, how do you know if it's worth it for you?

Late payments on credit cards near historic lows

Credit card delinquencies fall to their lowest level in nearly 20 years. One reason: people are paying their credit card bills before other bills.

Should you cancel your trip when there's a travel advisory?

So you're heading to a country that has a travel warning or alert. What should you do? Advice from the airfare watchdog.

What's news worth to consumers?

A look at how individuals decide to pay for information.

Books for your summer reading list

Our friends in finance share some of their favorite books for your summer reading list.

Farewell, Fannie and Freddie? How a privatized mortgage industry affects you

Congress's proposed plans to phase out government-backed mortgage giants Fannie Mae and Freddie Mac will almost certainly mean higher mortgage rates for consumers.

Why are cars the biggest gripe for consumers?

Financial expert Lynnette Khalfani Cox answers listeners' questions about big ticket items, like cars and homes.

Consumer complaint? Who you gonna call? Try the government

Since 2011, the Consumer Financial Protection Bureau has been collecting consumer complaints and helping people resolve their disputes with companies. Richard Cordray, the newly confirmed CFPB director, talks about using his organization as a resource.

Calculating the rent at the White House

If President Obama were renting out the White House, he'd only be able to stay for four months.

Five credit tips

Remember these five tips on credit and debt from today's Marketplace Money.

How to choose the best credit card for you

Advice on how to take advantage of credit card offers without letting credit companies take advantage of you.

Your credit questions answered

From credit cards to credit scores, personal finance expert Louis Barajas answers your questions about getting in and out of debt.

How to build (or rebuild) your credit history

A secured credit card could be the answer to helping transform a weak credit score and history.

Are student loans big money makers?

It should be easy to figure out if the government makes money off of student loans. But it's not.

Want Equifax to fix your credit score? Take them to court

A federal jury ordered Equifax to pay an Oregon woman $18.6 million after her two-year fight to correct her score.

Socially responsible investing: Can you make money while investing mindfully?

Socially responsible investing, or SRI, is the practice of investing in companies that share moral and political philosophies that align with your own. It makes sense to a lot of people, but does it also make money?

Four investing tips

Here's an investing recap of tips and strategies from this week's show.

Avoiding pitfalls in active investing

Many investor prefer actively picking stocks and bonds or hiring a money manager to select stocks. So what should you know?

Your questions on investing answered

403bs, mutual funds, active investing and answering other questions on investing.

The battle between active versus passive investing

Should you research individual companies or take the 'set-it and forget it' approach to investing?

Student loan interest rate capped at 8.25%

The compromise approved by the Senate puts a ceiling on the interest rates for undergraduate student loans.

Growing savings from the ground up, locally

We're not too good at saving these days. Americans have a savings rate of about 3 percent. How can local governments work to grow that number?

Parents paying less for college: Good news?

A new study finds that the rising cost of higher education is shifting costs as families spend less freely.

Trick yourself into becoming a better saver

Most Americans don't save enough money to get them out of an emergency or support them in old-age. Why is saving money so difficult for most of us?

Encouraging new ways to save

Cities and other organizations are looking for new ways to encourage people to save for the future.

Your questions on savings answered

Emergency funds, retirement accounts and answering your other questions on savings.

Five savings tips

Need some quick savings tips? Below are a list of five from our experts this weekend.