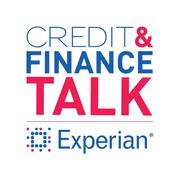 Credit 101: Student Loans Without Credit

In this next episode of Credit 101, learn a few of the big differences between private and government student loans, including which of them is more likely to require a credit check, and which can be more likely to offer loan forgiveness.

Credit 101: Foreclosure and Your Score

Late mortgage payments and home foreclosure can lead to a damaged credit score—and it can also affect your ability to refinance in the future. Discover some of your options when foreclosure happens in this next episode of Credit 101.

Credit 101: Medical Bills on Your Report

You don't need a PhD to know that unpaid medical bills can impact your credit. Your payment history can affect your credit score and unpaid medical bills can be listed on your credit report for up to seven years. Learn more about how medical bills may be reported in this next episode of Credit 101.

Credit 101: Inquiries While Car Shopping

Shopping for your dream car? If you plan to finance your next vehicle, it's important to understand how auto lenders will likely run your credit report and how multiple inquiries in a short period of time may be listed on your report. In this next episode of Credit 101, we review how several inquiries related to the same type of purchase can be reported a little differently than other credit checks.

Credit 101: Cosigning a College Loan

Can cosigning a student loan for your child hurt your credit? It's possible, and in this next episode of Credit 101, we'll explain. Cosigning a loan has the same financial obligation as a debt of your own would. The new loan will be just as much yours as the person that you cosigned for.

Credit 101: Closed Bank Account & Credit

Closing a bank account shouldn't impact your credit but in some cases, it can. In this next episode of Credit 101, we review how a bank might sometimes pull your credit report and how this could result in a hard inquiry.

Credit 101: Settlement vs. Negotiation

Credit card debt can be a troubling challenge to overcome. In this next episode of Credit 101 we discuss the pros and cons of negotiating to pay a debt for less than what is owed or settling with the credit card company altogether.

Credit 101: About Credit Monitoring

Checking your own credit report on a regular basis is always a good but choosing to enroll in a credit monitoring product could make it easier for you to be notified of changes on your credit report. In this next episode of Credit 101, we teach you about credit monitoring and the benefits that might appeal to you.

Credit 101: Removing Stuff in My Report

Checking your credit report regularly is a great habit to get into. Accurate information can't be removed. But what if the information included isn't what you expected? In this next episode we explain what to do if you find accounts that you don't recognize or personal information that isn't correct. You have a right to have the information corrected.

Credit 101: Tax Credits & Grad School

Being a grad school student might have many perks. Career advancement, access to a free computer lab WiFi might be a couple of them. But can a grad student qualify for tax credits too? It depends. In this next episode, we explain what tax credits grad students might qualify for.

Credit Curious: Credit Q&A

Credit Ambassador Becky Frost joins Experian's Social Media Director, Will, to answer some questions from Facebook and Twitter. We tackle questions on getting a red flag when pulling a credit report, if checking your own credit affects your credit score, and why your score may still drop even if you're paying off debt.

Credit 101: Late Charges & Your Score

Paying your bills late is never a good habit to get into. In this episode, learn how late payments on loans and credit cards can impact your score.

Experian Insider: Data Breach Resolution

Data breaches are constantly in the news as a growing issue that can impact everyone – consumers and businesses. In this episode of Experian Insider, Mike Bruemmer (Vice-President of Data Breach Resolution for Experian) joins us to helps explain what data breach is, what's needed after a data breach occurs, and what data breach trends he's seeing.

Credit 101: Co-signing a Home Loan

Are you or someone you know in the market for a new home? Learn how co-signing a home mortgage loan might impact your credit score in this next episode.

Credit Curious: Marriage & Credit

A recent survey by Experian looks at how married people look at credit and finances in their relationships. In fact, half of married adults say that credit scores were important to them when choosing a spouse. We're joined by Becky Frost, who shares some interesting learnings from the survey and answers some questions about how men and women approach credit and finances differently.

Credit 101: Separating Credit & Divorce

Untying the knot is rarely easy. In this next episode, we cover how divorce might affect your credit and personal finances.

Credit 101: College Debt & Your Credit

Graduation caps were thrown by many students recently and college debt is in the news as President Obama just announced a plan to address student loans. Listen to hear more about how student loan debt can impact your finances and your credit.

Credit 101: Joint Accounts & Credit

There are a lot of rumors swirling around about the impact a joint bank account will have on someone's credit. The truth about joint banks accounts and credit is revealed in this next episode.

Credit 101: Credit Monitoring & ID Theft

While you can't actually prevent identity theft, using a credit monitoring product or regularly checking your credit reports yourself can help you catch suspicious activity on your credit reports. This episode covers how regular monitoring can help catch suspicious activity sooner.

Credit 101: Average Score for a Mortgage

Credit plays a major role in being approved for a mortgage loan. This episode covers how your credit score plays a factor in the lending decision process is important whether you're a first time home-buyer or a well-seasoned home-owner.

Credit 101: Good Vs. Excellent Score

Do you know the difference between a good and an excellent credit score? This next episode shares what some steps you can take to help get your credit score from good to excellent.

Credit 101: Safely Check Your Credit

It's a common misconception that checking your own credit might hurt your score. In reality, the opposite is true. This episode covers how regularly reviewing your own credit report helps you track your credit usage, meet your credit goals and monitor for suspicious activity – all good things for your credit score.

In the Company of Thieves: Meet Ray

This is the first excerpt from the documentary series "In the Company of Thieves," presented by The Identity Theft Council (ITC). Neal O'Farrell with the ITC speaks with Ray, a professional identity thief, who shares firsthand experiences in the "trade," including how tax forms and other personal mail are targeted. This production was funded by a donation from Experian's ProtectMyID®.

Credit 101: Items on a Credit Report

You may not see things immediately on your credit report. This episode fills you in on what you need to look out for, and when.

Credit 101: Getting Rid of a Bad Score

If you've got a bad credit score, you may be wondering how you can ditch it for a better one. We tackle the frequently asked question, "Can I can get rid of a bad credit score?"

Credit 101: How to Report Identity Fraud

What can you do if you've been a victim of identity fraud? Sometimes getting started is the hardest part, so here are some simple steps you can take moving forward.