When the Morning Comes
Abandoned Luncheonette, 3m 12sec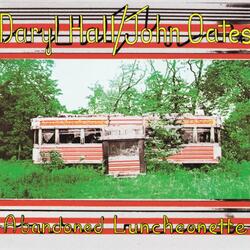 Lyrics
Daryl Hall & John Oates

Woman don't need no run around
Don't need no truth in disguise
She only goes by
That look of love in her eye
There ain't no other side to see
She plays it so easily
And I gotta love her -ah-
When she shows it to me

Oh the woman comes and goes
When the morning comes she goes
Yeah the woman comes
And goes when she's satisfied

I might not see her for days
Then she bumps in, in a haze
I like how her mind works
And I love how it plays
She gets her kick and she leaves
And leaves me weak in the knees
A bitter smile but
A lot of sweet memories
I like it. I love it

Written by NEMO, HENRY
Published by Warner/Chappell Music, Inc.

Lyrics Provided By LyricFind Inc.