Farewell Blues
Sounds Of New Orleans, Vol. 10, 7 minutes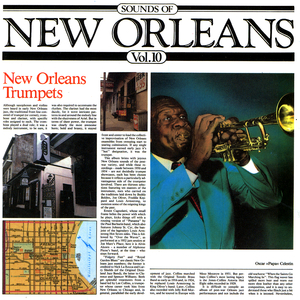 Lyrics
Delta Four

Sadness just makes me sigh,
I've come to say goodbye,
Altho' I go, I've got those farewell blues.
Those farewell blues make me yearn,
That parting kiss seems to burn.
Farewell, dearie, Someday I will return.
Dreaming of you is sweet,
Someday again we'll meet.


Written by Schoebel, Elmer / Rappolo, Leon / Mares, Paul
Published by EMI Music Publishing

Lyrics Provided By LyricFind Inc.
Chat About Farewell Blues by Various Artists