Negative Creep
Slither, 4m 17sec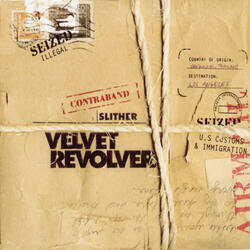 Lyrics
Velvet Revolver

This is out of our range, and it's grown
This is getting to be, droan
I'm a negative creep and I'm stoned

Daddy's little girl ain't a girl no more

Yeah! Drone! Stoned!

Written by KURT COBAIN
Published by BMG RIGHTS MANAGEMENT US, LLC

Lyrics Provided By LyricFind Inc.