Rob Zombie Confirms Work Has Begun On New Album
By Scott Munro
August 3, 2017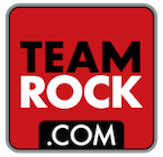 Rob Zombie has confirmed that work on his next album has begun.
mHe said earlier this year that he'd re-enter the studio this month to start work on his first material since 2016's The Electric Warlock Acid Witch Satanic Orgy Celebration Dispenser.
And he's updated fans with a couple of Instagram posts. The first shows his dog with the caption: "Day one of working on the new album. Godzilla is already bored."
He later uploaded a picture of a bat, saying: "This must be a good omen. A bat has landed on the front steps of the studio for a minute then flew off."
Speaking with Kerrang! Radio earlier this year (via The PRP), Zombie said: "These days, as everybody knows, there's not really a proper album cycle where you make an album and just tour it to death, because no one really gives a shit if anyone's making records that much anymore.
RELATED VIDEO: Top 10 Horror Directors
Chat About Rob Zombie Confirms Work Has Begun On New Album