Watch Metallica In Carpool Karaoke Trailer
By Scott Munro
August 3, 2017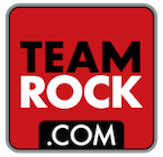 Metallica are among the latest musicians, sports starts, actors and celebrities to appear in a new trailer for the upcoming series of Apple Music's Carpool Karaoke.
The spin-off of The Late Late Show With James Corden segment will begin on August 8 – with James Hetfield, Lars Ulrich, Kirk Hammett and Robert Trujillo's appearance on the hit show confirmed earlier this year.
They're seen in the short clip having some light-hearted fun with comedian Billy Eichner.
A statement on the new series reads: "Based on the segment that has become a global, viral video sensation on The Late Late Show With James Corden, the new Carpool Karaoke series features 16 celebrity pairings riding along in a car together as they sing tunes from their personal playlists and surprise fans who don't expect to see big stars belting out tunes one lane over."
Other celebrities confirmed for the new series include Will Smith, Alicia Keys, John Legend, Ariana Grande, Seth MacFarlane, Michael Strahan, John Cena and Shaquille O'Neal.
Chat About Watch Metallica In Carpool Karaoke Trailer