Glen Campbell Dies At 81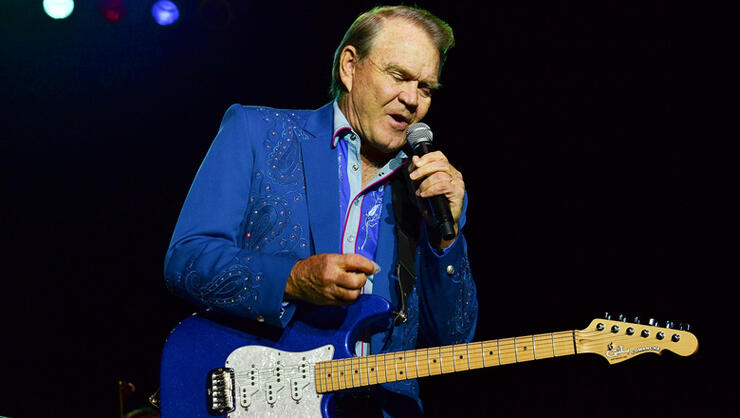 (TMZ) Glen Campbell -- legendary country music singer best known for his 1975 hit, "Rhinestone Cowboy" -- has died after a long battle with Alzheimer's ... TMZ has learned.
Campbell died Tuesday around 10 AM in a Nashville facility for Alzheimer's patients ... according to a source close to his family.
The musician released more than 70 albums over a 50-year career, and had a series of hits in the '60s and '70s including "Gentle on My Mind," "Wichita Lineman," "Galveston," "Country Boy" and his best-selling single, "Rhinestone Cowboy."
Glen made history in 1967 by winning 4 Grammys in the country and pop categories, and took home CMA's Entertainer of the Year award in 1968.
Campbell was also an actor and TV host who starred in the variety show ,"The Glen Campbell Goodtime Hour" on CBS from 1969-1972. The 2014 documentary "I'll Be Me" documented Glen's farewell tour and struggle with his Alzheimer's diagnosis.
He's survived by his wife, Kim Campbell, and 8 children. Kim's scheduled to speak at The Alzheimer's Alliance of Smith County luncheon in Tyler, Texas in November about the challenges faced by people living with the disease and their families.
Glen was 81.
RIP
Music fans can listen to all of their favorite songs whenever they'd like to, on demand, with iHeartRadio Plus and iHeartRadio All Access Powered by Napster. Fans have the unique ability to instantly replay and save music from live and custom Artist Radio stations to their playlists, unlimited skips in custom Artist Radio stations, search and play their favorite songs, and create personalized playlists. Listen to the essential Glen Campbell playlist below.

Chat About Glen Campbell Dies At 81