Camila Cabello Lost Her Voice After Recording Ed Sheeran-Penned Song
By James Dinh
August 24, 2017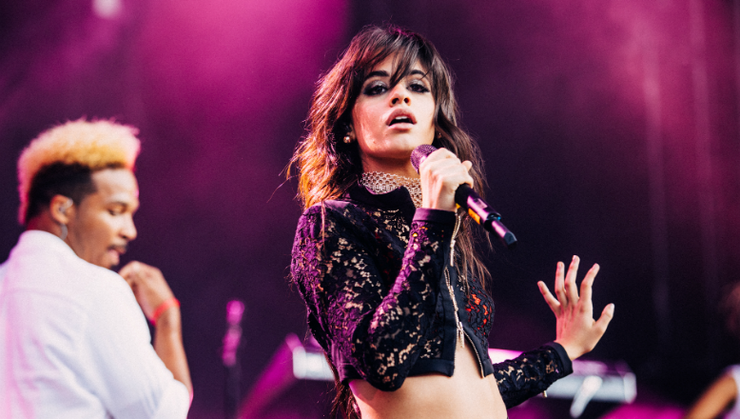 In exactly 28 days, Camila Cabello will cement her status as a bonafide pop superstar with the release of her debut album, The Hurting. The Healing. The Loving., and she has collaborated with a few famous faces, including Sia and Pharrell, to make the set that much more special. However, it was her collaboration with her own idol Ed Sheeran that had Cabello absolutely over the moon.
After Sheeran compared the team-up to something along the lines of James Brown or Beyoncé's "Crazy In Love," Cabello gushed about the track in an interview with iHeartRadio, admitting that the song is still very much a work in progress.
"It's awesome. I actually just recut the vocals cause I wanted to do it in a higher key," she told us after her set at the 2017 Billboard Hot 100 Festival. "I was on the phone with him and he was like, 'If you don't lose your voice after this recording session, you didn't do a good job,' and I did lose my voice. I lost my voice [for], like, a week and a half after that and I still have to do ad-libs because I had to stop."
For Cabello, who has idolized the British singer/songwriter for years, it was a moment that felt very much like a dream come true. "How many people get to say that they're collaborating or working with or doing a song with their idol?" she asked. "Even on the phone with him, while I was cutting it, I was like, 'I can't believe that this is real.' I'm really talking to him about a song that we're doing. You know what I mean? It's crazy."
As Sheeran explained in May, he wrote the song and tried his best to record the demo in a register that would likely compliment Cabello's voice. "I demoed this song where I sing really high as if I'm a girl, singing all these lyrics about being a girl. I sent it to her," he explained. "She kind of took it apart and made it obviously sound like her. She changed 90 percent of the lyrics on it."
While her current LP appetizers "OMG" and "Havana" feature rappers like Quavo and Young Thug, the former Fifth Harmony bandmate has an idea about the official follow-up single to "Crying in the Club." "I have other songs that I want to be the [follow-up] single, but if 'Havana' keeps showing progress and stuff, I would definitely not be mad at all 'cause that's like one of my favorite songs," she explained of the positive reception.
The Hurting. The Healing. The Loving. is scheduled to drop September 22.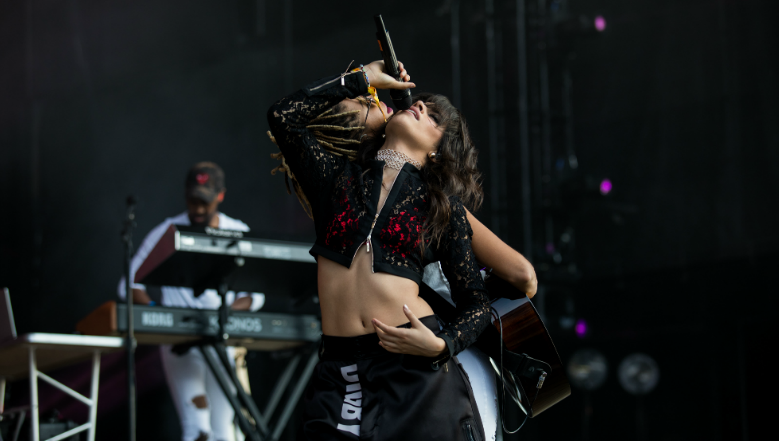 Photo: Rachel Kaplan for iHeartRadio
Chat About Camila Cabello Lost Her Voice After Recording Ed Sheeran-Penned Song