Fifth Harmony Spill On Camila Cabello Diss During Their VMA Performance
By James Dinh
August 29, 2017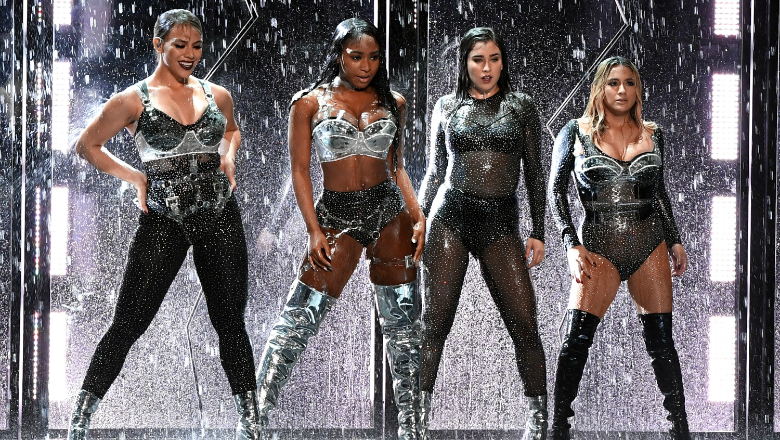 In promotion for their just-released self-titled LP, the ladies took to Good Morning America on Tuesday (August 29) to perform their stellar new single, "He Like That," but also sound off on the the buzzed about Sunday set. Asked about the performance intro, the foursome offered semi-nervous laughs, clarifying that they didn't push the fifth member offstage.
"We get asked all the time if we're getting a fifth member and we wanted to show the world in an artistic way that hey, the four of us are Fifth Harmony and we're stronger and better than we've ever been," Ally Brooke explained. "Honestly, it was such a monumental moment for us, we were at the VMAs, we had rain, we had spits, a mic drop!"
Camila Cabello has yet to publicly react to the diss, but we're guessing that we'll hear something from her in the near future. After all, her own solo debut album drops on September 22.
Chat About Fifth Harmony Spill On Camila Cabello Diss During Their VMA Performance