Wrong Number Text Message Lands Stranger In Middle of Suburban Drama
By Dave Basner
September 5, 2017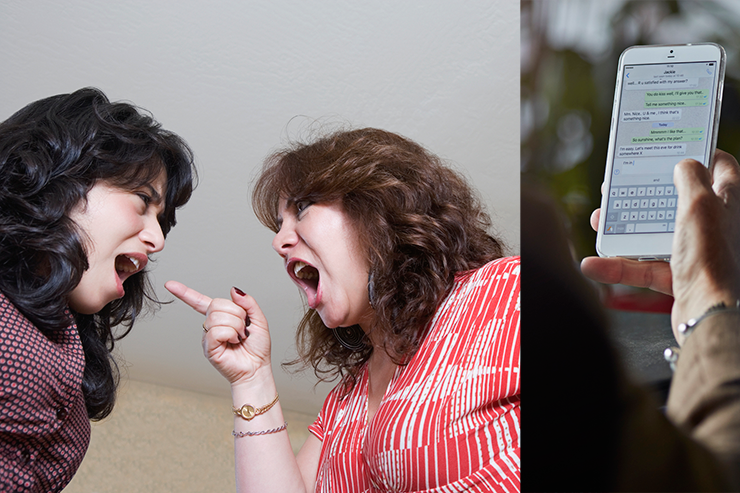 A guy named Noah got one of the best wrong number text messages ever sent and he was kind enough to post it on Twitter.
The message came from a mom named Helen who meant to send it to another mom named Christi whose daughter, Brittney, did something so heinous that she might be banned from the cul-de-sac barbecue!
The text is so juicy with its low-key hate and passive aggressive "hugs and kisses" sign off. Then it got better thanks to a follow-up text!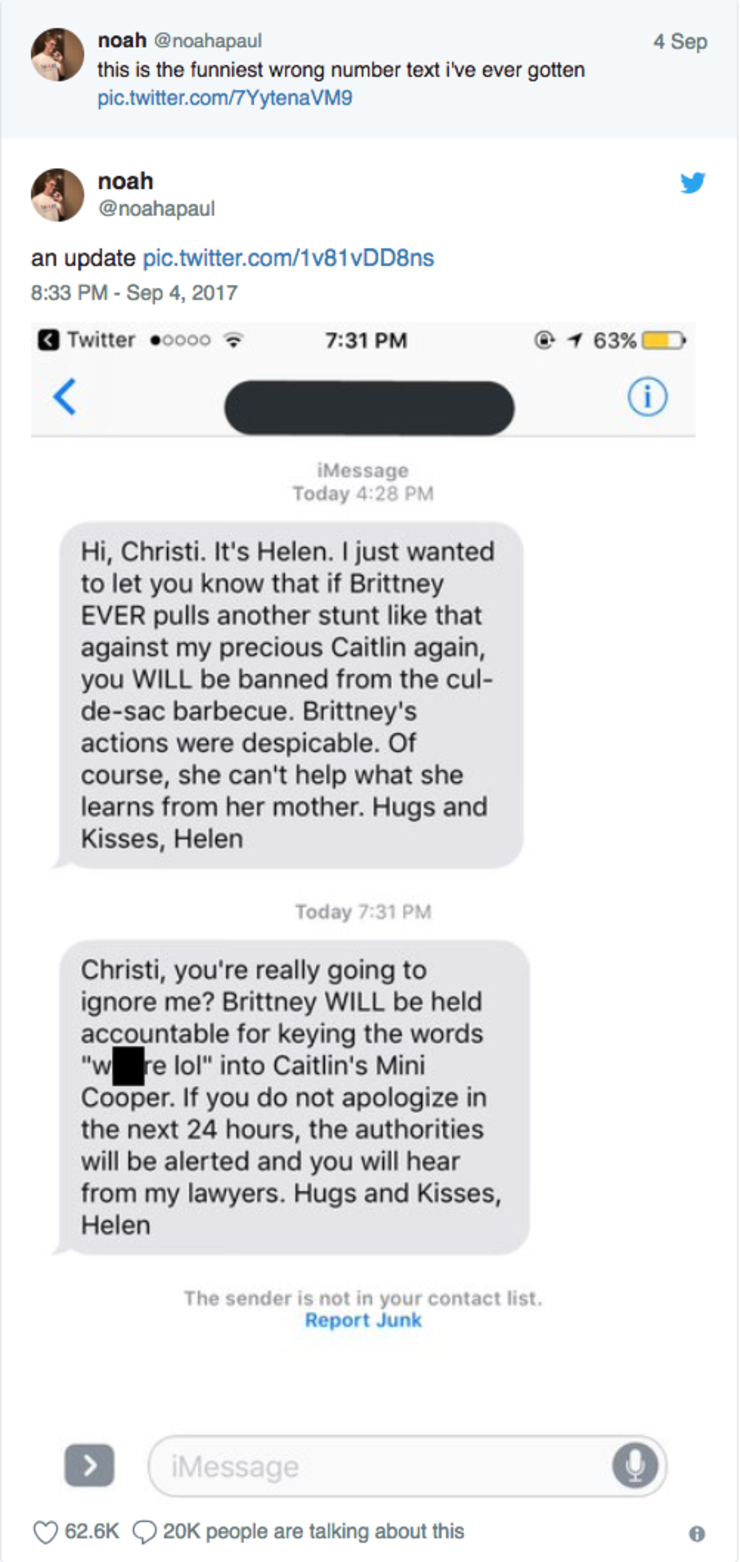 Of course, Twitter is loving the drama.
Some people want Noah to fan Helen's flames of rage even more:
i would feel weird responding like three hours late!

— n (@noahapaul) September 5, 2017
Noah did let Helen know she had the wrong number, but instead of thanking him she blocked him. Now we'll never know what happens to Brittney.
Photo Credit: Getty
Chat About Wrong Number Text Message Lands Stranger In Middle of Suburban Drama