Eddie Vedder and Roger Waters 'Take A Knee' Onstage In Protest
By Sam Valorose
September 25, 2017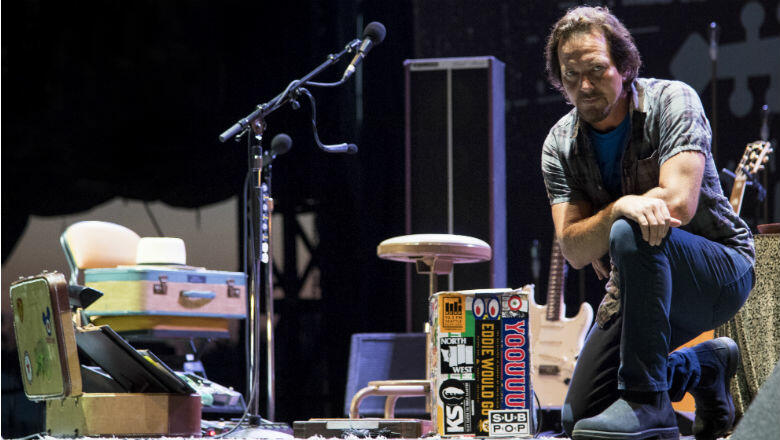 Eddie Vedder and Roger Waters were among the many artists to "take a knee" onstage during their performances over the weekend in solidarity with the NFL players who are holding a similar demonstration. Started by Colin Kaepernick in 2016 to bring awareness to the police violence and racial injustices faced by African Americans, the demonstration has spread to the music world after Donald Trump condemned athletes who took part in it.
Music legend Stevie Wonder was the first to take a knee during his headlining set at the Global Citizen Festival in New York City which led to Eddie Vedder taking part during his solo performance at Tennessee's Pilgrimage Fest. Footage of Vedder on stage taking a knee was posted on their Twitter account with the caption "#TakeAKnee."
Pearl Jam also released a statement in support of the Seattle Seahawks decision to not participate in the National Anthem, saying, "We support @mosesbread72, @Kaepernick7, and everyone's constitutional right to stand up, sit down or #takeaknee for equality."
Roger Waters, who has been outspoken in his disgust of Trump, closed his Hartford, Connecticut concert by taking a knee for a full minute along with his band.
Chat About Eddie Vedder and Roger Waters 'Take A Knee' Onstage In Protest