EXCLUSIVE: Sleeping With Sirens' Acoustic Version of 'Legends' Is Gorgeous
Earlier this year, Sleeping with Sirens dropped their inspiring single "Legends," off their recently-released new full-length album Gossip, which will be used as Team USA's official anthem for the 2018 Olympic and Paralympic Winter Games in Pyeongchang, Korea.
And as uplifting as the original version of "Legends" is, the band, who are iHeartRadio's current On The Verge Artist, is now sharing an acoustic iteration of the track, and iHeartRadio has the video for you to watch exclusively right here.
The acoustic video of "Legends" shows Sleeping with Sirens lead singer Kellin Quinn and guitarist Nick Martin perform a much softer version of the high-energy original, and it's gorgeous and equally as motivating. This acoustic version of "Legends" will be released on October 27th as part of a three-track acoustic EP.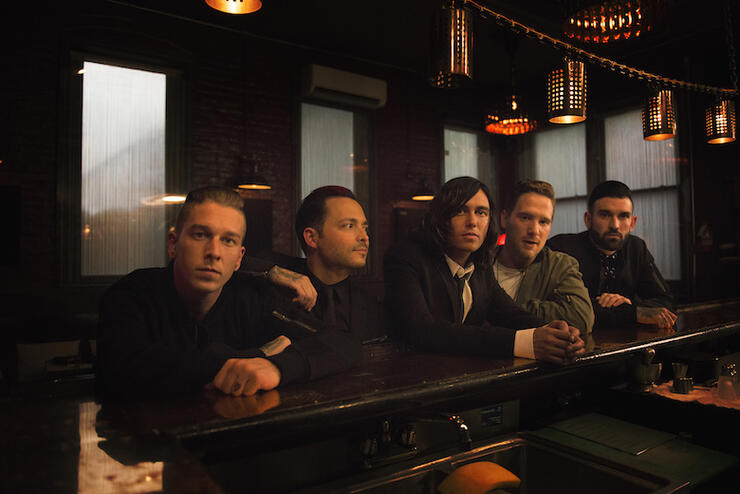 "Legends" was co-written by Thirty Seconds To Mars touring member Stevie Aiello and producer David Bendeth (Paramore, Breaking Benjamin), and Kellin has previously said of the meaning behind the song:
"It's about looking at your life and all of the obstacles in front of you and maintaining faith, belief, and love in yourself no matter what. If you want to be somebody great, you must have that confidence. We're in an age where everyone is surrounded by social media and constantly being judged. So strength comes from within. It's a reminder that the work and time will pay off in the end."
Sleeping with Sirens are currently touring Europe with Rise Against. Watch their acoustic "Legends" video above!
Chat About EXCLUSIVE: Sleeping With Sirens' Acoustic Version of 'Legends' Is Gorgeous