Watch Metallica Pay Homage to Black Sabbath in Birmingham
By Andrew Magnotta
November 3, 2017
Metallica's Kirk Hammett and Robert Trujillo included a tribute to Black Sabbath at a recent concert in the heavy metal progenitors' hometown of Birmingham, England.
During a breakdown in the set featuring just Hammett and Trujillo, the two took on protest anthem, "War Pigs."
Hammett's guitar and Trujillo's bass got the entire arena singing and clapping along as the duo dutifully reproduced Tony Iommi and Geezer Butler's parts.
Check out the fan-shot video above.
Metallica has long credited Sabbath with inspiring the band members' love of heavy music. Metallica has covered Sabbath many times over the years, and even inducted Sabbath into the Rock and Roll Hall of Fame in 2006.
Trujillo played bass in Ozzy Osbourne's solo band for many years, leading up to his being hired in Metallica in 2003.
Photo: Getty Images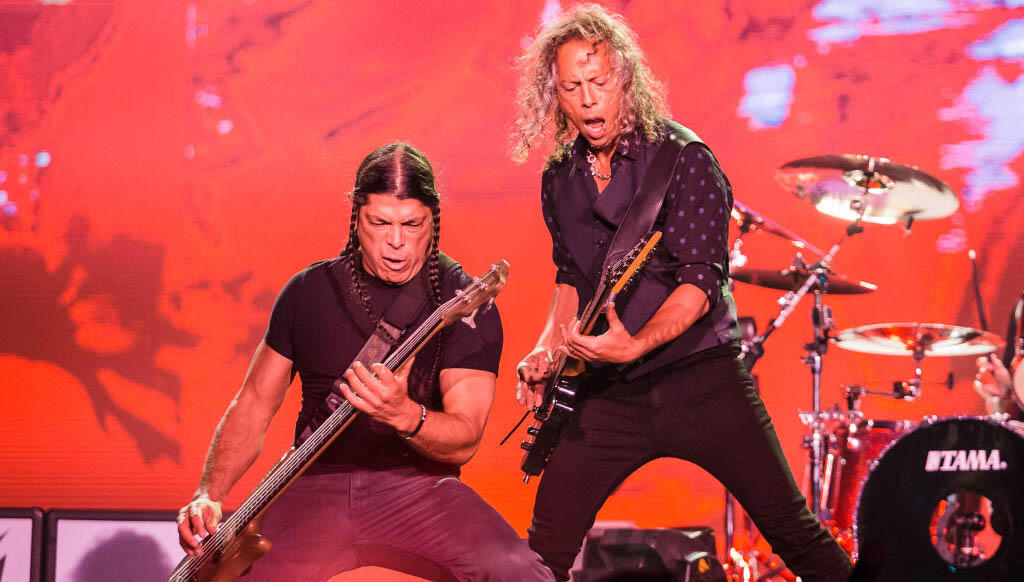 Chat About Watch Metallica Pay Homage to Black Sabbath in Birmingham