Megan Fox Shares Rare Selfie on Instagram
By Sierra Marquina
November 6, 2017
Megan Fox posted a rare selfie over the weekend. The usually private actress posted a photo on Instagram showing off her new highlights.
"Highlights by @christopherpiercehair," she captioned the shot of herself sitting in the car after getting her hair done on Sunday, November 5.
Later that day she also shared a photo from her agent's birthday party. "Happy birthday to my agent @chuckiejr photo cred @bengohyde," she captioned the group pic.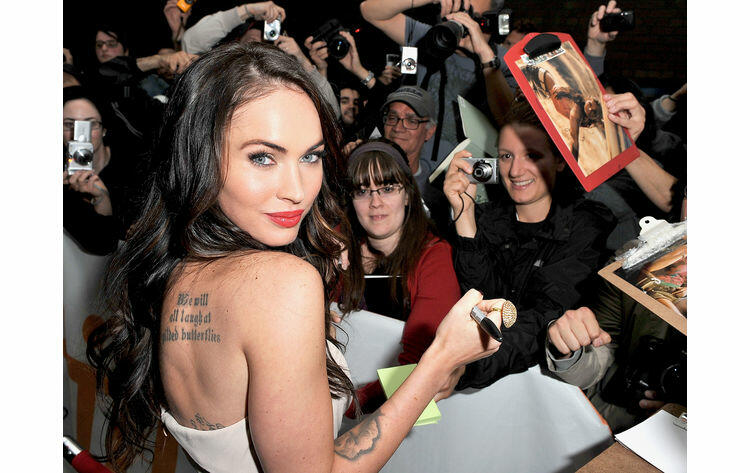 The actress most recently made headlines for opening up about getting fired from Transformers.
"That was absolutely the low point of my career," Fox told Cosmopolitan UK. "But without — 'that thing,' I wouldn't have learned as quickly as I did. All I had to do was apologize — and I refused. I was so self-righteous at 23, I couldn't see [that] it was for the greater good. I really thought I was Joan of Arc."
Chat About Megan Fox Shares Rare Selfie on Instagram