Teens Freak Out When Meeting K-Pop Star, Proceed To Ignore Melania Trump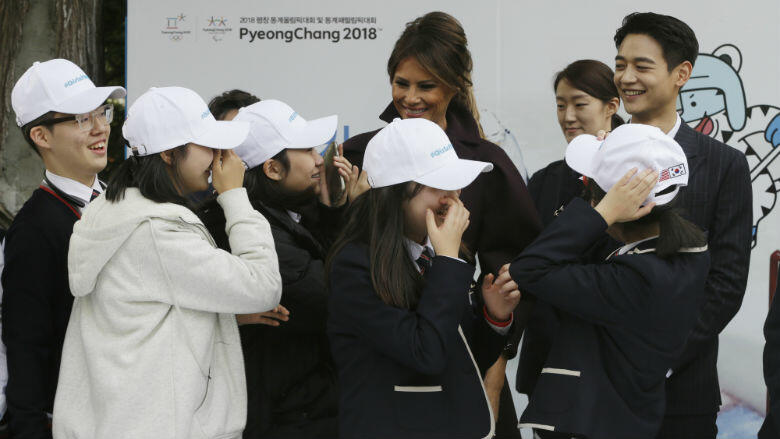 K-Pop is a worldwide phenomenon that even First Lady Melania Trump couldn't ignore as seen in a clip making the rounds, which featured her Tuesday visit (November 7) with a group of young girls and pop star/actor Choi Min-ho (also a member of SHINee).
During her venture throughout Asia, Melania stopped by South Korea to speak at a state-sponsored event for the forthcoming 2018 Winter Olympics. That itinerary included a visit with some eager South Korean teens, where she and Choi Min-ho posed for some press. To two of the girls' surprise, Choi Min-ho was standing right next to the First Lady, so they proceeded to freak out and, much to the Internet's liking, directed their attention to Melania. Still, the First Lady responded well to their giddiness and was a good sport throughout the incident. Take a look at the clip below!
Chat About Teens Freak Out When Meeting K-Pop Star, Proceed To Ignore Melania Trump