Kylie Bought Something That Has Folks Questioning If She's Really Pregnant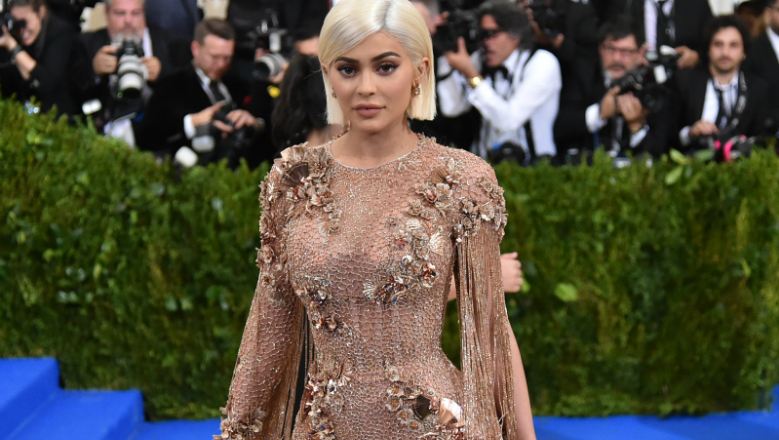 Even though photos of a very pregnant Kylie Jenner surfaced onto the blogosphere just a few days ago, you'll always have your share of skeptics and one Twitter user in particularly is questioning the legitimacy of the 20-year-old's pregnancy after taking a look at a recent Snapchat post from the star.
Earlier this week, the reality starlet shared a photo of what looks like a convenient store run, with all kinds of snacks, including Cheetos and Pringles. She captioned the photo "girls trip" presumably to let followers know that she isn't devouring all these goodies by herself. Still, Twitter user @CaraHoran212 took to her account to question the purchase of one of the items on the counter. "Hmm whys kylie buying tampons if she's pregnant," she wrote alongside a screenshot of the photo.
Considering that Jenner indicated that items were for a girls trip, we're going to guess that those were indeed for someone else. Scroll on below to see the post and judge for yourself. It's been incredibly quiet on the Kylie front. However, it was only in late-September that TMZ broke the news that Jenner was pregnant with Travis Scott's baby.
Chat About Kylie Bought Something That Has Folks Questioning If She's Really Pregnant