Britney Spears, Demi Lovato, More Appear In Yann's New LGBTQ-Friendly Video
By Billboard Brazil
November 10, 2017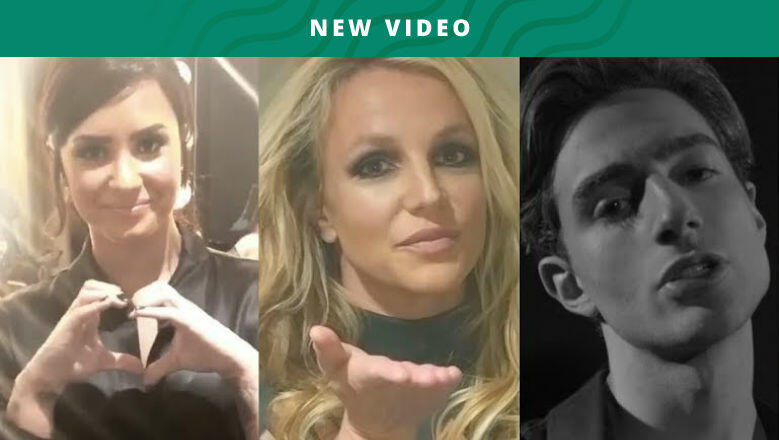 Brazilian singer and songwriter Yann was able to cast a great number of pop stars for his new music video, "Igual." The song, which talks about freedom of love, is a manifesto about violence against LGBTQ people in Brazil and was released exclusively on Billboard Brazil.
More than 25 artists, including international and Brazilian stars, said "yes" to the project to show support to the cause: Britney Spears, Celine Dion, Demi Lovato, Lorde, Diplo and The Chainsmokers. All of the proceeds from the sale and stream of the song will be donated to Grupo Arco-íris, an organization that helps the LGBTQ community.
Yann, who also directed the video, talks about the project: "Our plurality is enormous, and it would never be possible to represent every single one of us, but I hope this song and the support from everyone involved bring more visibility to the issue, so we can continue to make real progress and change the reality for the LGBTQ community."
The artists who appear in the video include: Alfonso Herrera, Boy George, Britney Spears, Bruno Gagliasso, Céline Dion, Chelsea Handler, Claudia Alencar, Criolo, Demi Lovato, Diplo, Dita Von Teese, Elza Soares, Fernanda Lima, Jason Mraz, Jesuíta Barbosa, John Waters, Laerte, Lana Wachowski, Lorde, Luba, Melanie C, MØ, Nico Tortorella, Sonia Braga, Tegan Quinn (Tegan & Sara) and The Chainsmokers.
Chat About Britney Spears, Demi Lovato, More Appear In Yann's New LGBTQ-Friendly Video