How Taylor Swift Addresses Kanye West Feud on 'reputation'
By Sierra Marquina
November 10, 2017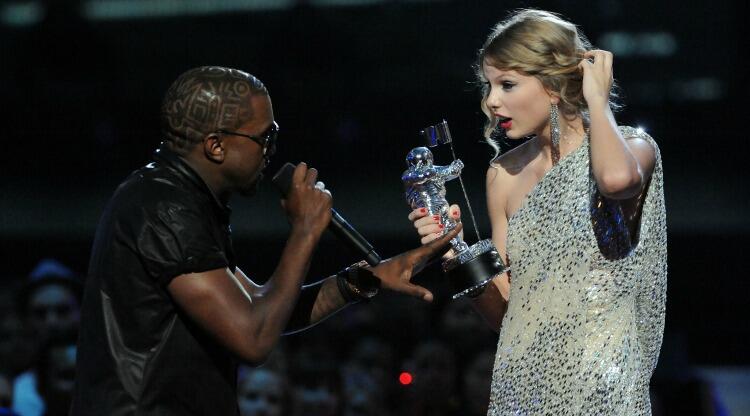 Taylor Swift seemingly elaborates on her feud with Kanye West in new track "This Is Why We Can't Have Nice Things."
In the song, Swift appears to refer to repairing her friendship with West after he infamously interrupted her acceptance speech at the 2009 MTV Video Music Awards, only to have it rocked again. In the second verse of the track, she sings: "It was so nice being friends again / There I was, giving you a second chance / But you stabbed me in the back while shaking my hand."
She then goes on to seemingly tell her side of the story regarding Kim Kardashian's now-infamous "Famous" lyric Snapchat audio leak. "Friends don't try to trick you / Get you on the phone and mind-twist you / And so I took an axe to a mended fence," she sings.
During the bridge of the song, she then takes aim at all of the haters: "Here's a toast to my real friends / They don't care about that he said, she said / And here's to my baby / He ain't readin' what they call me lately / And here's to my mama / Had to listen to all this drama / And here's to you / 'Cause forgiveness is a nice thing to do."
Which reputation track is your favorite so far? Sound off in the comments!
Listen to iHeartRadio's newest station, Taylor Swift reputation Radio, to hear reputation. It also features exclusive audio from iHeartRadio's reputation Album Release Party featuring never-before-heard snippets from Taylor Swift's Secret Session.
Chat About How Taylor Swift Addresses Kanye West Feud on 'reputation'