Teen Goes From Flipping Burgers To Millionaire Thanks To His Second Job
By Shared.com
December 5, 2017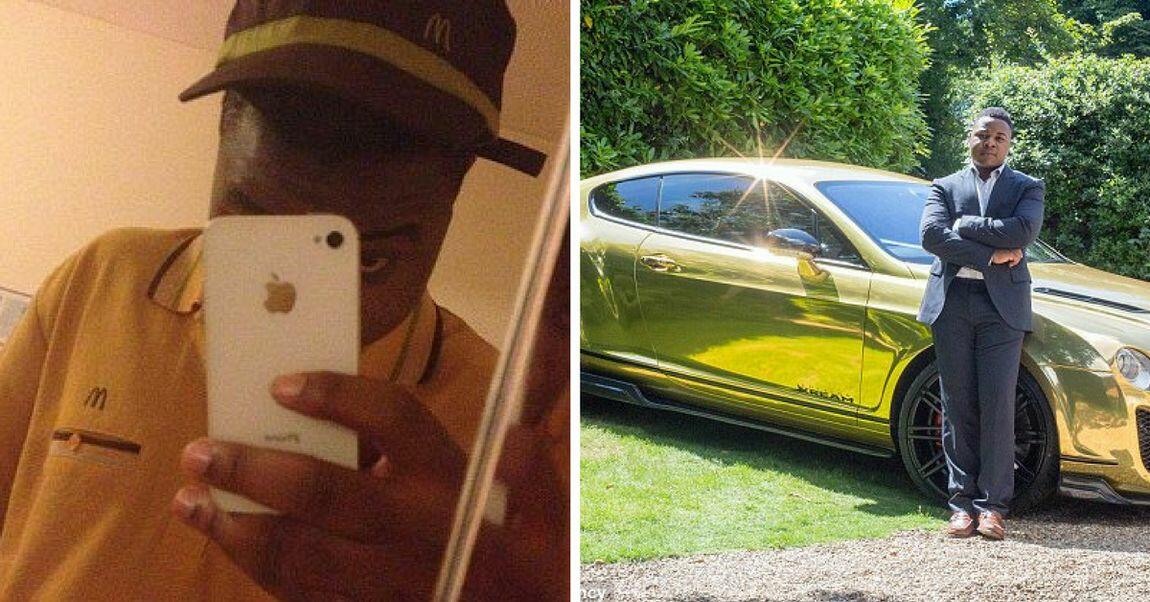 Do you remember your first job? A lot of us got our first paychecks from retail positions, waiting tables, or flipping burgers, but it never felt like that much money. Robert Mfune would agree with that. He worked at McDonald's when he was 16 years old. He wasn't satisfied with his salary, but he managed to find a way to supplement it.
The teen started doing extra work at a finance firm, running errands and getting tea for the people in the office, but over time he started to learn a few things. "When I was a tea boy I got to learn a few things as I was always with well informed people, from the things I learnt I went home and did my own research."
He started to figure out the ins and outs of trading stocks and when he was 17-years-old he set up an account in his mother's name to give it a try. He quickly found his rhythm and earned enough money to buy a Bentley worth £130,000 (over $175,000).
His research paid off, because he kept earning more and more money. What he did with it all is pretty incredible...
Read the full story on Shared.com
Photo: Shared.com
Chat About Teen Goes From Flipping Burgers To Millionaire Thanks To His Second Job