Jon Bon Jovi Says Rock Hall Induction Feels Like "Closure"
By Andrew Magnotta
December 20, 2017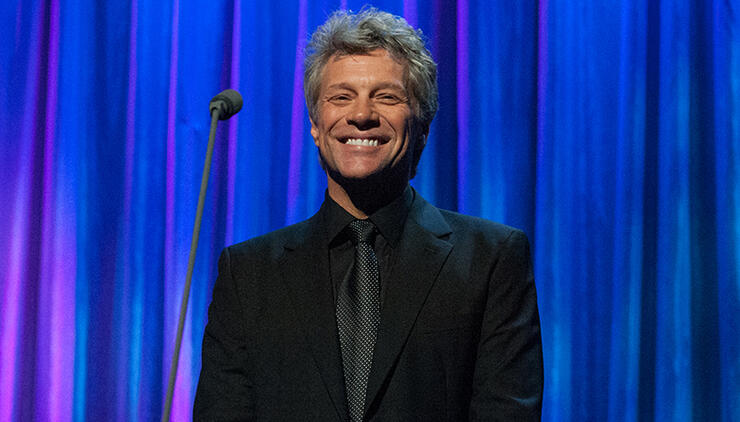 It must feel good to go from "notable omission" to "2018 inductee," and Jon Bon Jovi couldn't be happier.
The frontman and his band had been scorned by the Rock and Roll Hall of Fame for years before finally getting the nod this month.
"I think it's that last great item on the bucket list," Bon Jovi told The Pulse of Radio in a recent interview. "It gives me a sense of closure. Y'know, it's like, 'Well, what else do you wanna do?'"
But adding to Bon Jovi's satisfaction is the fact that he can and is still making music and performing with his band, even 34 years after starting the band.
"All I really wanna do at this point is to do it at the best of my ability," he said. "I've always said, I was never gonna pretend to be something I wasn't when I was a kid, and I'm not gonna go out there and be the 'fat' Elvis. If I can't do it at the level I've grown accustomed — I'm gone. So, this Hall thing was the last coda. But as long as I can do it and be healthy and happy doing it, I'll keep doing it."
Bon Jovi is joined in its Rock Hall induction by the Moody Blues, The Cars, Dire Straits, Nina Simone and Sister Rosetta Tharpe.
The Rock and Roll Hall of Fame induction ceremony will take place in Cleveland on April 14. An edited version of the festivities will air on HBO at a later date.
Photo: Getty Images
Chat About Jon Bon Jovi Says Rock Hall Induction Feels Like "Closure"