All the Hilarious Kimye Baby Name Submissions That Didn't Make the Cut
By Sierra Marquina
January 19, 2018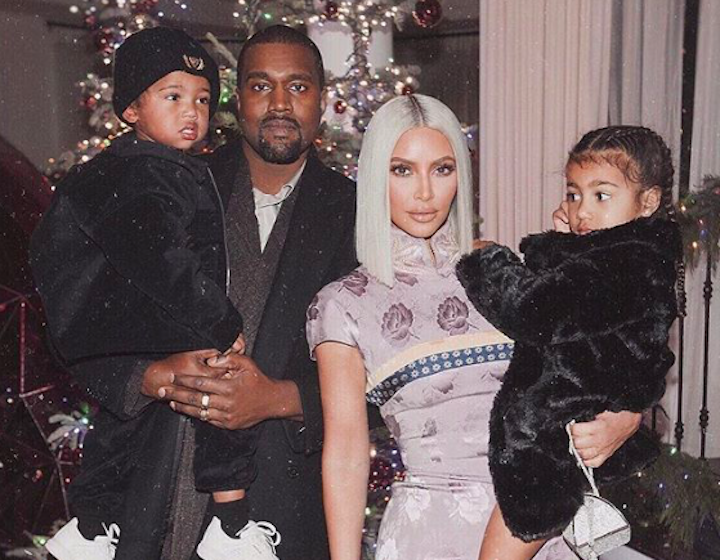 Kim Kardashian and Kanye West nearly broke the internet on Friday, January 19, when they announced the name of their newborn daughter, Chicago West.
But what was more entertaining was after Chicago, who will go by Chi (pronounced Shy), was born on Monday, fans immediately took to Twitter and Instagram to offer name suggestions for Kimye, who are known for picking unique names for their brood.
Kim even added to the name game herself when she posted a photo of Louis Vuitton monogram on her Instagram and no caption after Chi was born.
"Her daughter's name could be Elvie or Elle Vee West (El West)," one user commented, while another guessed "Vuitton West?" (Kim later cleared the air, tweeting: "NOPE! It was Kim Jones last show and wanted to snap a LV pic. How amazing do Naomi [Campbell] & Kate [Moss] look?!"
The best submission of them all though? Wild West.
See more of the hilarious names that didn't make the cut prior to Chicago's announcement:
If Kim Kardashian doesn't name her baby Wild West what's the point

— caitlin ♥ (@dnajensoo) January 16, 2018
Please let Kim and Kanye name their new baby something totally normal. These are my kids: North, Saint, and Janet. Delightful juxtaposition.

— Annabeth (@TheAspenGrove53) January 16, 2018
Kardashian baby name predictions:

Gaëa West
Babylon West
Mystery (should have named her Debbie) West
Wilde West
Yeeza West
West West

— lilstephanie21 (@horsehoe69) January 16, 2018
Kimye baby name prediction: Due West. Or Wintour West.

— Alexandra Gardner (@GarGar_1201) January 17, 2018
Let's get it in writing that I predict the new kimye baby's name is Muse

— abby (@abbystarrr) January 17, 2018
Chat About All the Hilarious Kimye Baby Name Submissions That Didn't Make the Cut