Nikki Sixx, Sebastian Bach To Perform 'Shout At The Devil' With John 5
By Sam Valorose
February 5, 2018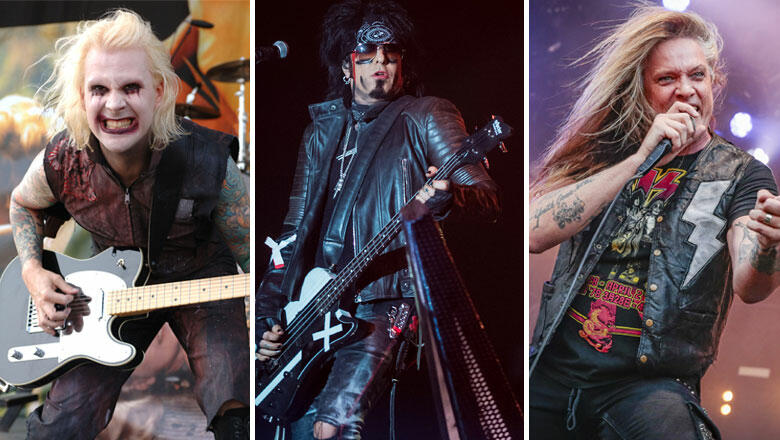 Rock icons Nikki Sixx, Sebastian Bach, and Scott Ian are set to join former Marilyn Manson and Rob Zombie guitarist John 5 for a performance of Motley Crue's classic "Shout At The Devil," at the Whisky A Go Go on April 6 in West Hollywood, California.
John 5 announced the special performance during an appearance on the "Iron City Rocks" podcast. "I'm having a very, very, very special show at the Whisky A Go Go. Oh my God! This is gonna be insane. With some special guest stars… I guess I can talk about it. I'm gonna have Nikki Sixx, and we're gonna play 'Shout At The Devil'. I'm gonna have Nikki Sixx come up. Scott Ian's gonna play guitar with us, and Sebastian Bach is gonna sing," John revealed. "And it is gonna be a night to remember, that's for sure… You're the first person I told about this, so it's pretty neat."
The performance is being teased on John 5's website, saying that "no recording devices" will be allowed during the pre-show meet and greet because he doesn't "want to give the surprise away."
John 5 is currently touring behind his first live album It's Alive!, which was released on January 25th. Check out the poster for the performance below.
RELATED VIDEO: My Favorite Riff with Nikki Sixx: John 5 (Rob Zombie)
Chat About Nikki Sixx, Sebastian Bach To Perform 'Shout At The Devil' With John 5