Shinedown Debuts New Song "DEVIL," Announces New Album (LISTEN)
By Taylor Fields
March 7, 2018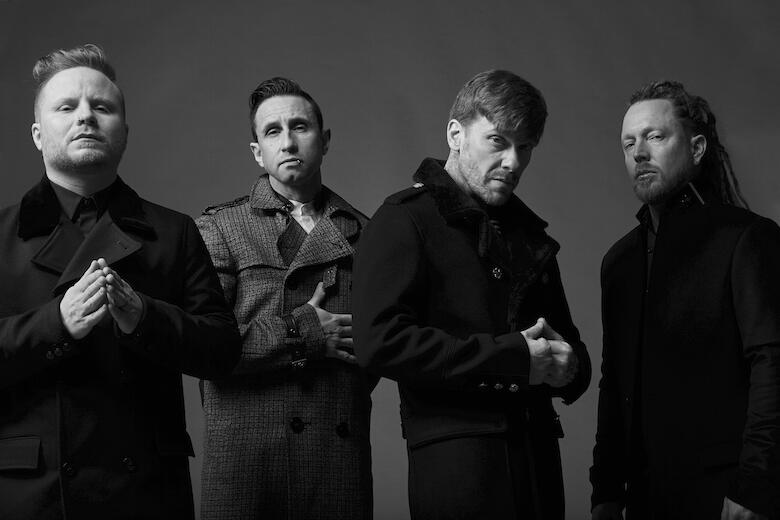 Shinedown has returned with new music, and as the band prepares to release their just-announced sixth full-length studio album, Attention Attention, fans get a first taste of the forthcoming record with its lead single, "DEVIL."
The band had cryptically teased the song on Twitter, posting the very beginning of the music video, along with the caption ..."pick up the phone..." which are the very first lyrics in the first verse of the track. And in the guitar-heavy single, in the chorus, frontman Brent Smith sings, "'Cause it's about to get heavy/It's about to be on/Yeah, I'm bangin' slingin' napalm/So nobody move'/Cause I was sent to warn you/The devil's in the next room."
Shinedown explains of the meaning behind their new song:
"It's the beginning of the story, but it's also a way to come back and make sure the rock 'n' roll community understands that we haven't abandoned them by any stretch of the imagination. It's a very universal song, because of its intensity. It's all about being terrified and afraid. You have to accept the fact you can't pretend you're not scared. The only way to get stronger is to respect that certain situations are terrifying. The devil might be you. You need to learn how to readjust and get out of your own way."
Watch Shinedown's official "DEVIL" music video below.
Attention Attention follow's Shinedown's 2015 album Threat to Survival, and was partly inspired by a darkness experienced by Brent Smith while on the road in support of the band's last album. Brent says, "I've had to battle certain situations, when it comes to substance abuse and addiction. That reared its ugly head. I basically had fallen from grace, because I'm not perfect. I had to pull myself together and build myself back up. I wouldn't have been able to do that if it wasn't for these three other gentlemen. So, I wrote about it all. This is probably the most truthful thing I've done in the last decade. I have a tattoo on the top of my lefthand that says, 'Your pain is a gift.' That's how I feel. It's what made me who I am."
Brent also explains of Attention Attention, that it is a "cohesive story" and that they wanted to do something that "wasn't traditional." He explains:
"As we wrote the songs, they showed me that they were all related to each other during a very early stage. It's one complete thought, because it's a cohesive story. A lot of this is about me, but it's also about Eric, Barry, and Zach. It was born from the last four years of our lives. I've always said, 'You've got to fall in a hole to figure out how to get out of it.' We start off at the bottom. This person fights to build back up, realizes he or she isn't perfect, accepts that nothing in this world is just handed over, and unlocks the resolve to take everything on. You'll see this shift and change as it progresses down the track list. Finally, the character becomes confident again. It's meant to be listened to from beginning to end. We wanted to do something that wasn't traditional."
Smith adds, "I want everyone to know we will always go to the next level. There's no ceiling. We'll continue to push ourselves not only as musicians, but as songwriters and as people. I feel like this is a record the world needs right now. It's about celebrating the will we all have inside of us. To me, this band means giving up is not an option. That's why we never say 'Goodbye'; we say, 'Until next time.'"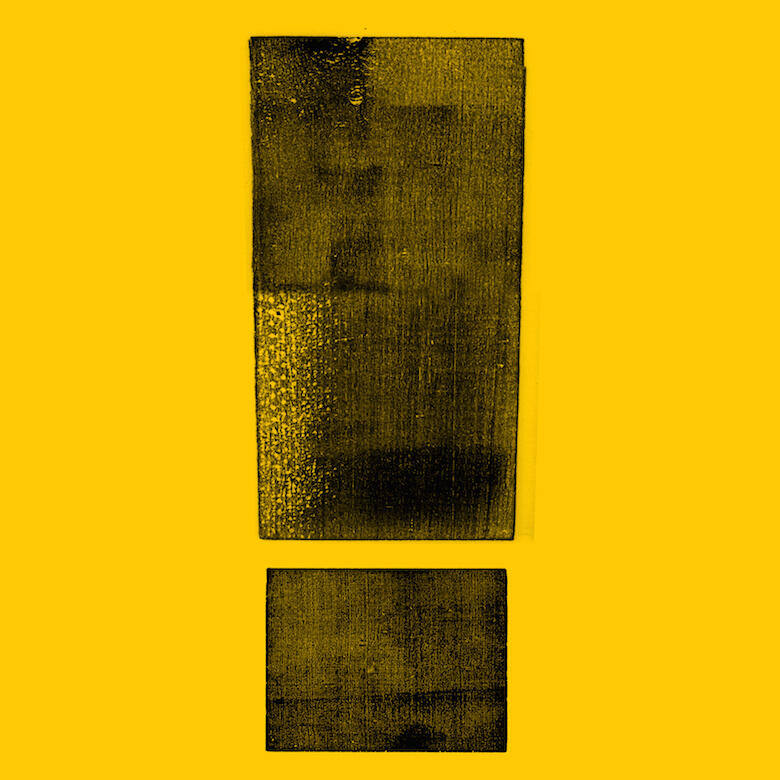 Shinedown also recently announced their new summer co-headlining tour with Godsmack, which kicks off June 22nd in Detroit, and stops in major cities across the US including Chicago, Houston, Dallas, Boston, and more, before finishing up on September 2nd, in Wantagh, New York. See the full list of tour dates below.
Shinedown & Godmack Summer 2018 Tour Dates:
Jul. 22 - Detroit, MI @ DTE Energy Music Theatre
Jul. 27 - Chicago, IL @ Hollywood Casino Amphitheatre
Jul. 28 - Indianapolis, IN @ Ruoff Home Mortgage Music Center
Aug. 02 - Salt Lake City, UT @ USANA Amphitheatre
Aug. 04 - Irvine, CA @ FivePoint Amphitheatre
Aug. 06 - Albuquerque, NM @ Isleta Amphitheater
Aug. 11 - Houston, TX @ The Cynthia Woods Mitchell Pavilion presented by Huntsman
Aug. 12 - Dallas, TX @ Starplex Pavillion
Aug. 19 - Bristow, VA @ Jiffy Lube Live
Aug. 24 - Hartford, CT @ XFINITY Theatre
Aug. 25 - Boston, MA @ Xfinity Center
Aug. 26 - Camden, NJ @ BB&T Pavilion
Aug. 28 - Burgettstown, PA @ KeyBank Pavilion
Aug. 31 - Scranton, PA @ The Pavilion at Montage Mountain
Sep. 01 - Holmdel, NJ @ PNC Bank Arts Center
Sep. 02 - Wantagh, NY @ Northwell Health at Jones Beach Theater
Chat About Shinedown Debuts New Song "DEVIL," Announces New Album (LISTEN)