Instagram Artist's Strange Portraits Go Viral
By Dave Basner
November 1, 2018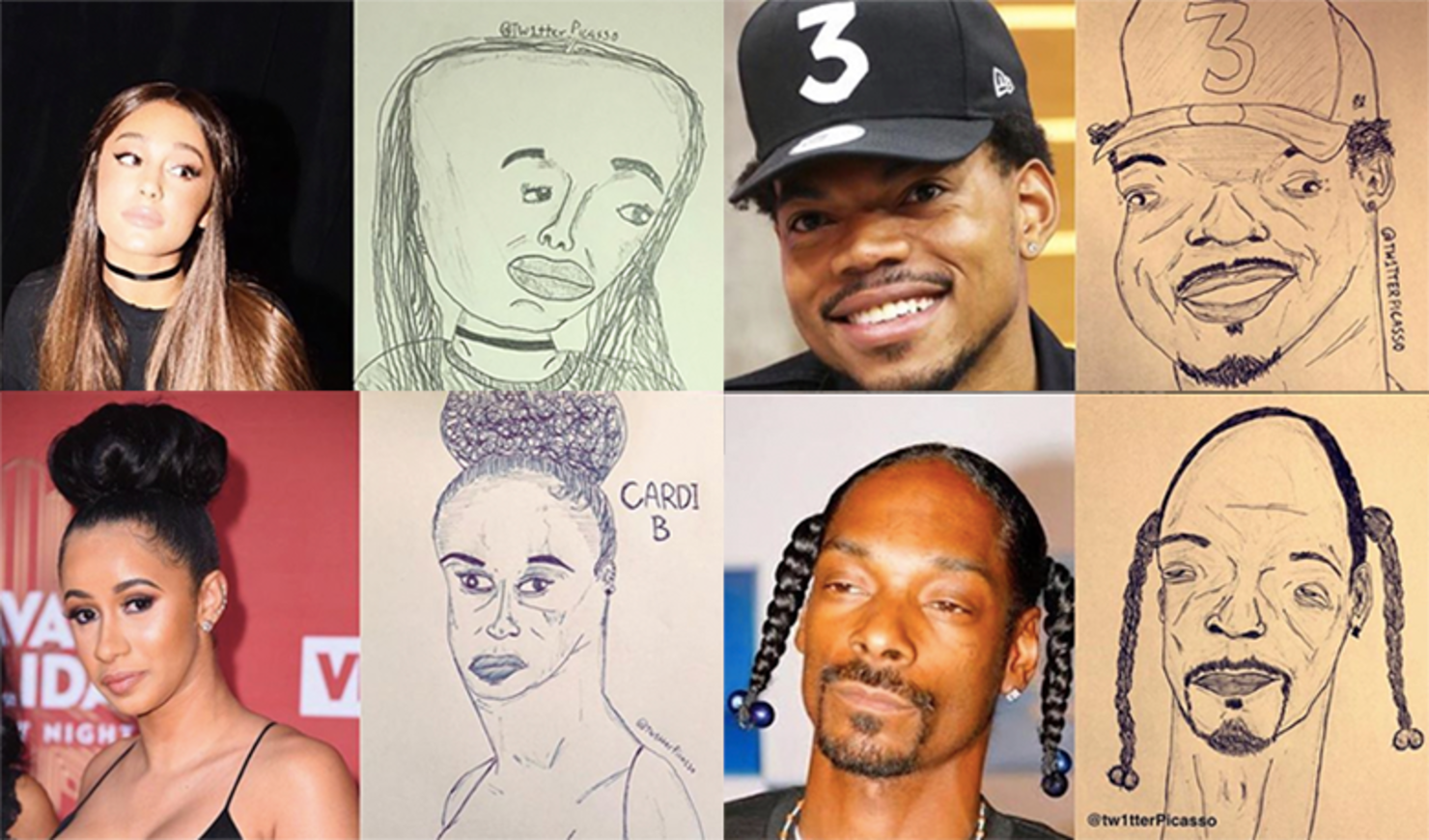 A artist who goes by Tw1tterPicasso is going viral because of his very unique drawings of celebrities.
Some people call them portraits, others call them caricatures, but whatever your refer to them as, they definitely leave an impression. No star is safe from his artwork - he puts his spin on musicians, reality stars, actors, athletes and more.
Not much is known about the mysterious Tw1tterPicasso but what is known is that his name is Corey and he lives in Australia.
According to his Instagram profile, he's been drawing since he was zero years old. He's posted his portraits since 2016 and says he has no formal training - he learned how to draw from his mom, who's also an artist.
In an interview over DMs, he told Mel Magazine,
"My style is realism, but I like to put a little twist on it. I find normal realism drawings boring. Sometimes you gotta give people 14 fingers and 39 teeth. Something that will make people remember the drawing."
Sometimes he jokes around with his pieces too.