Aftershock Festival Reveals Incredible 2018 Lineup
By Sam Valorose
April 9, 2018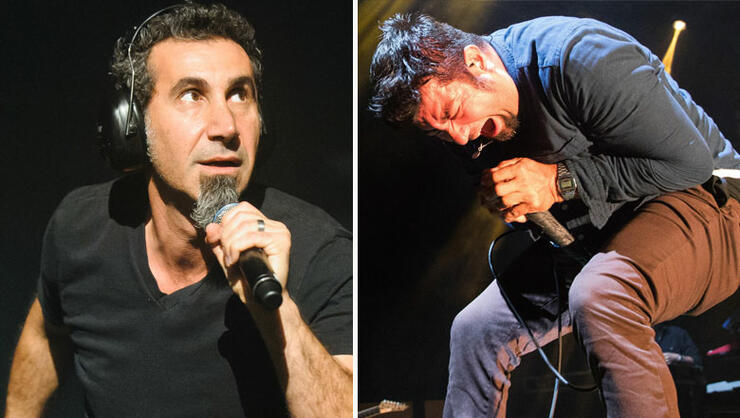 Aftershock Music Festival has revealed the lineup for its 2018 event. The festival will feature System of a Down, Deftones, Alice In Chains, and Incubus as headliners and will go down on October 13th-14th at Discovery Park in Sacramento, California. It will mark System of a Down's first performance in the US since 2015 and a celebration of the 20th anniversary of their debut album. It is also a return to the stage for Deftones, who were inactive for a brief period. They performed at 2012 and 2015's Aftershock Festival. Korn frontman Jonathan Davis will also be performing as a solo act and has been working on a project since 2010. Davis debuted his video for "What It Is" earlier this year.
The festival is Sacramento's largest annual concert event and drew in 50,000 attendees in 2017 when heavy metal legend Ozzy Osbourne was the headliner. "(Aftershock's) been really good since the beginning," Deftones' Chino Moreno told The Bee. "It's a heavier festival but it's not one-sided. There's always a lot of different options for the heavy music lovers. We're looking forward to it. Sacramento's a rad city that I have a lot of love for."
The full lineup includes: System of a Down, Deftones, Alice in Chains, Incubus, Godsmack, Shinedown, 311, Slash featuring Myles Kennedy and the Conspirators, At the Drive In, Seether, Jonathan Davis, Bullet for My Valentine, Underoath, Black Veil Brides, Hellyeah, Asking Alexandria, Sevendust, Everlast, GWAR, Emmure, Stick to Your Guns, Dance Gavin Dance, Monster Magnet, Red Sun Rising, Bad Wolves, The Fever 333, Dorothy, Wage War, Plague Vendor, Hyro the Hero, Amigo the Devil, All Them Witches, Slothrust, The Dose, Viza, and The Jacks with more to be announced.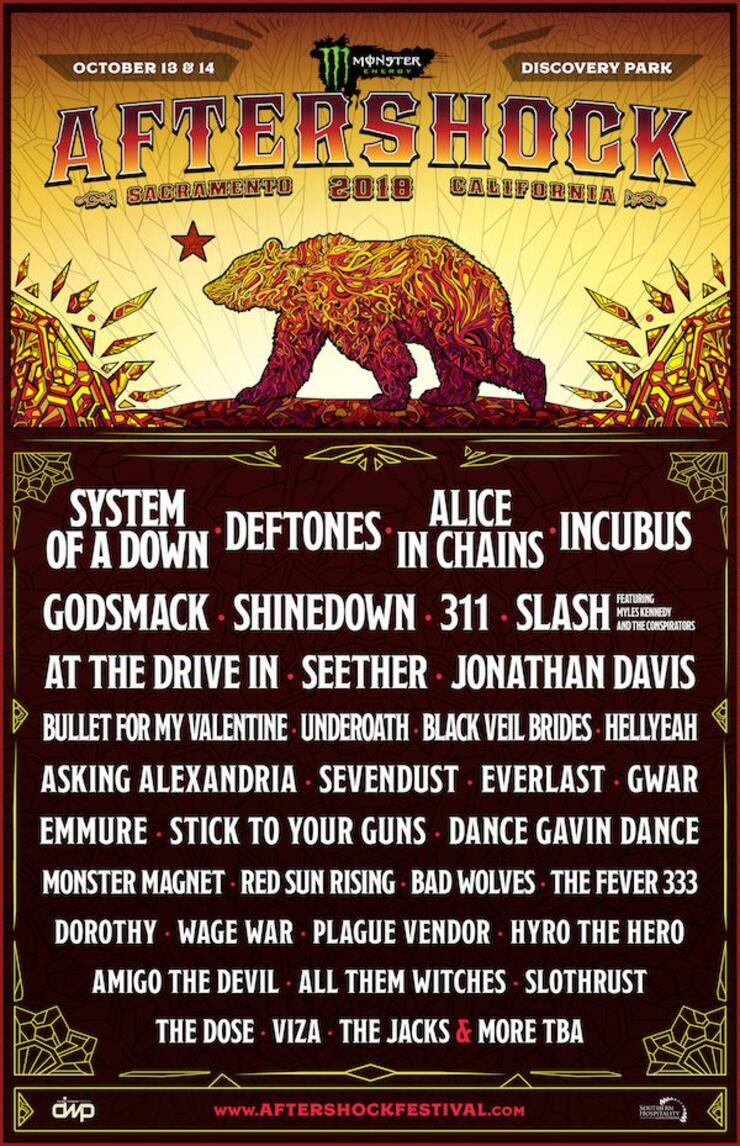 Tickets will go on sale on Friday, April 13th. You can purchase either General Admission or VIP tickets at Aftershock's official website.
Photo Credit: Getty
Chat About Aftershock Festival Reveals Incredible 2018 Lineup