Richie Sambora Has Reunited With Bon Jovi at Rock Hall Rehearsals
By Andrew Magnotta
April 9, 2018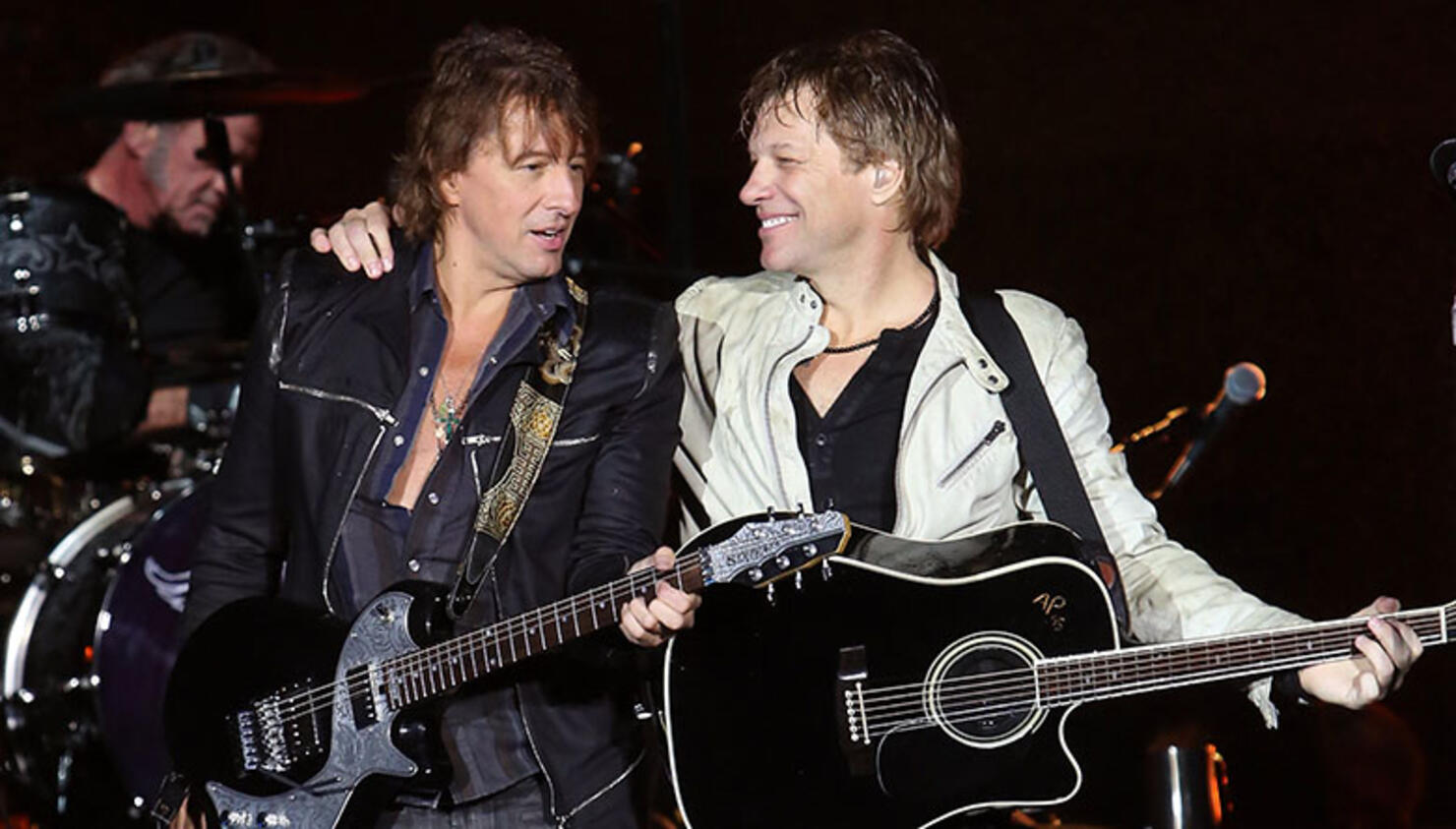 Richie Sambora has reiterated that there's no ill will between himself and his former band, and in fact, everything is going great prior to the band's Rock and Roll Hall of Fame induction.
The guitarist says rehearsals for Bon Jovi's set this Saturday, April 14, have been "wonderful."
"Everybody falls back into place," Sambora told Billboard of the rehearsals, which he went on to describes as "joyous."
Sambora left Bon Jovi in 2013. While the split initially seemed to irk Jon Bon Jovi, since the band was announced as a 2018 Rock and Roll Hall of Fame inductee, both men have assured fans that personal differences with former members have long since been set aside.
Former bassist Alec John Such, who left Bon Jovi in 1994, will also perform at the induction ceremony.
"It feels great to see everybody," Sambora added in his Billboard interview. "We already rehearsed and it was wonderful—it wasn't awkward. The chemistry came back very quickly."
Bon Jovi just completed a two-night run at New Jersey's Prudential Center this past weekend. The brief residency followed the band canceling two Montreal shows earlier in the week due to illness that affected band and crew.
The band has all week to prepare for its headlining set at the Rock and Roll Hall of Fame in Cleveland.
In December, Jon described the induction as "closure" on his career, but added that he doesn't plan to retire.
In February, Bon Jovi was honored as an iHeartRadio Icon at the 2018 iHeartAwards in Los Angeles.
Bon Jovi will have a few days off to let its place in rock history sink in before resuming its This House Is Not for Sale Tour on April 18.
Get all Bon Jovi's tour dates here.
Sambora has been busy with a new project featuring himself alongside his longtime girlfriend Orianthi.
The RSO duo's debut album, Radio Free America, comes out May 11.
Photo: Getty Images