Ex-Guns N' Roses Drummer Enlists 'American Idol' Singer for New Band
By Andrew Magnotta
April 25, 2018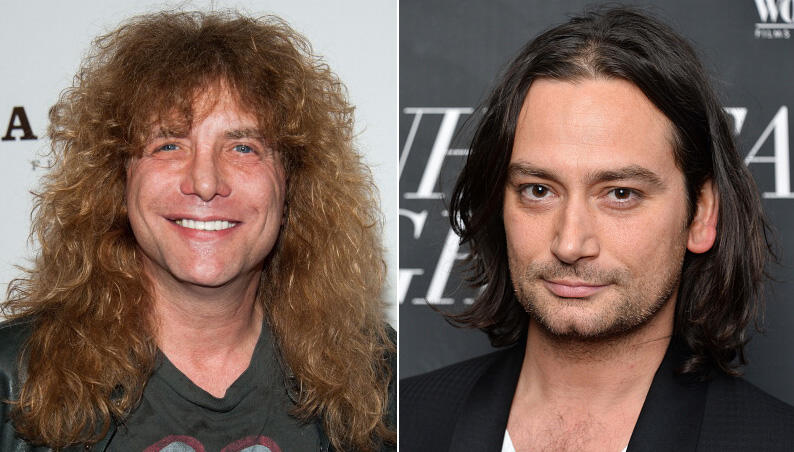 Former Guns N' Roses drummer Steven Adler has added singer Constantine Maroulis to the lineup of his band Adler's Appetite, which is booked for several shows in May.
Adler says the band will focus on paying tribute to Guns N' Roses groundbreaking first album, Appetite for Destruction. The band will play one show at Los Angeles' legendary Whisky A Go-Go before flying out for more gigs in Australia and New Zealand.
"I'm finally working with a real superstar again," Adler told Billboard of the collaboration with the former American Idol contestant Maroulis.
Maroulis, who came in sixth place on season four of Idol in 2005 — advancing in each round by nailing a series of classic rock covers — has made a career for himself performing on Broadway in rock-inspired shows like Rock of Ages and Jekyll and Hyde.
The singer says performing with Adler is something of a dream come true for him. He called GNR the soundtrack of his youth.
"To play with Steven has been the highlight of my career. He's a lovely guy, and his playing on Appetite was second to none, and that sound he made on it defined that whole generation's sound."
Adler has been clear about his wont to rejoin Guns N' Roses, saying the reason he only performed with the band a handful of times was due to an ill-timed back injury suffered during rehearsal. In the mean time, Adler's Appetite will have to hold him over.
The drummer says he started Adler's Appetite as a way to get back on stage playing some of his favorite music ever.
"We're basically going to start off with 'Reckless Life' and end with 'Paradise City,' and everything else and then some," he said. "I love playing these songs. I wish I would have been able to play these songs with the guys I wrote them with, but it didn't work out that way."
Maroulis says he hooked up with Adler after their managers suggested they team up. The friendship blossomed quickly and agreeing to collaborate was an easy decision. Despite his excitement for the tour, Maroulis says, Steven "should be in [Guns N' Roses]."
Photos: Getty Images
Hello everyone!!! I am EXTREMELY excited to be joining forces with Constantine Maroulis!!! Starting with our May 10 Whisky A Go-Go show, then off to Australia and New Zealand for the rest of May!

Posted by Steven Adler on Monday, April 23, 2018
Chat About Ex-Guns N' Roses Drummer Enlists 'American Idol' Singer for New Band