Rob Kardashian Teases Big Transformation: 'I Don't Look Like This Anymore'
By Hayden Brooks
May 2, 2018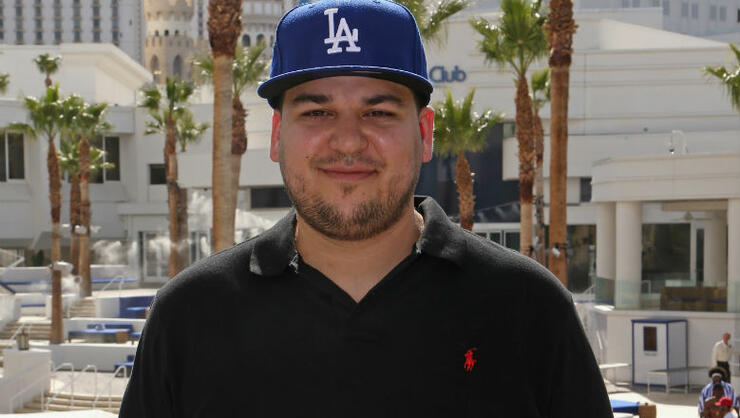 During his explosive visit to TMZ, Kanye West revealed that Rob Kardashian left his wedding to Kim Kardashian in 2014 because he was feeling insecure about his appearance. However, times have changed and the former Keeping Up with the Kardashians star has made some big improvements in his weight loss journey, as per his recent social media reveal.
On Tuesday (May 1), Rob took to Instagram to share a photo from his 2016 appearance at Sky Beach Club in Las Vegas. "I don't look like this anymore," the 31-year-old star captioned the shot along with the hashtags #thetransformationiscoming #staytuned #nosurgery #putinwork. Even though he has stayed out of the public eye in recent months, he did post a photo of himself holding his daughter, Dream, in March, where viewers can see a slightly smaller figure. Kardashian fans know that Rob's battle with his weight has been a long time in the making, but here's to hoping that the star has made a transformation on the outside as well as the inside.
Meanwhile, it seems like all is well for Rob and his ex, Blac Chyna, after their turbulent 2017. "[Rob's] taking care of Dream and that has really put him in a good place. He's been a great dad and she has kept him stable," a source exclusively told Us Weekly in a report, which was published on Tuesday. "Chyna and Rob are co-parenting a lot better than anyone thought they would. They're getting along. Everything is fine on that end."
Chat About Rob Kardashian Teases Big Transformation: 'I Don't Look Like This Anymore'