Beastie Boys Detail Group's Story In New Memoir 'Beastie Boys Book'
By Taylor Fields
May 15, 2018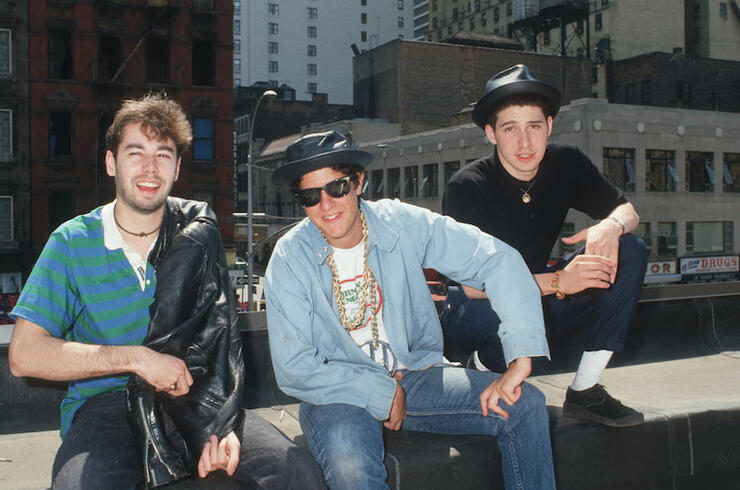 Beastie Boys is a name that is synonymous in the music and pop culture world with the word "icon." The group, who originally formed as a hardcore band in New York City in 1981, transformed their music and forever changed the game in the hip hop world. Now, the guys' unique story is finally being told via their new memoir Beastie Boys Book, in their own words, for the first time.
Members Adam "ADROCK" Horovitz and Michael "Mike D" Diamond are revealing their "funny accounts" of their journey from young teen rockers into rap stardom. They cover everything from working with Russell Simmons and Rick Rubin, to their legendary Licensed to Ill album (their debut album that became the first hop hop record to ever hit No. 1), moving to Los Angeles, and so much more.
Beastie Boys Book isn't your typical memoir, either. In addition to Adam and Mike's personal stories, fans can expect rare photos, original illustrations, a cookbook (by chef Roy Choi), a graphic novel, a map of Beastie Boys' New York, mixtape playlists, pieces by celebrity guest contributors (including Amy Poehler and Spike Jonze), and more. In other words, if you're the ultimate Beastie Boys fan ... this incredible piece of literature is for you.
In revealing the book cover, the guys tweeted, "I'm not sure if you remember, but a while ago we said we were gonna write a book about our band. Well, it's almost done and it's coming out soon. This is what it's gonna look like. Kinda nice, right?"
Beastie Boys previously revealed to fans that a memoir was on its way back in 2013, just one year following the death of one of the group's co-founders Adam Yauch, but Beastie Boys fans can officially (and finally) get their hands on the nearly 600-page Beastie Boys Book on October 30th via publishers Spiegel and Grau. The book is now available for pre-order on the Beastie Boys' official website.
Photo: Getty Images
Chat About Beastie Boys Detail Group's Story In New Memoir 'Beastie Boys Book'