Salt-N-Pepa & En Vogue Celebrate Making History At Billboard Music Awards
By Isha Thorpe
May 21, 2018 Salt-N-Pepa took the stage with En Vogue at the 2018 Billboard Music Awards on Sunday (May 20) to celebrate the 30th anniversary of the rap group becoming the very first female rap artists to hit a spot in the Top 40 position of the Billboard Hot 100.
The group -- which includes Cheryl "Salt" James and Sandra "Pepa" Denton, as well as DJ Deidra "Spinderella" Roper -- debuted on the chart in 1987, according to Billboard. Then in 1988, the success of "Push It" would allow Salt-N-Pepa to achieve this accomplishment. The single would ascend to the No. 19 position in no time, making Billboard and music history.
"I remember the record company calling us -- I don't remember where I was -- but calling us and telling us to look in Billboard and see that we made the Billboard charts," James recently recalled to the music outlet. "And we were like, 'Wow!' cause that was a big, big -- and still is -- a very big deal. To be the first female rappers to hit top 20 is insane." Denton added: "In that time, in that moment… to be recognized, it does feel good… Billboard has reached out to us a few times and this is truly an honor again."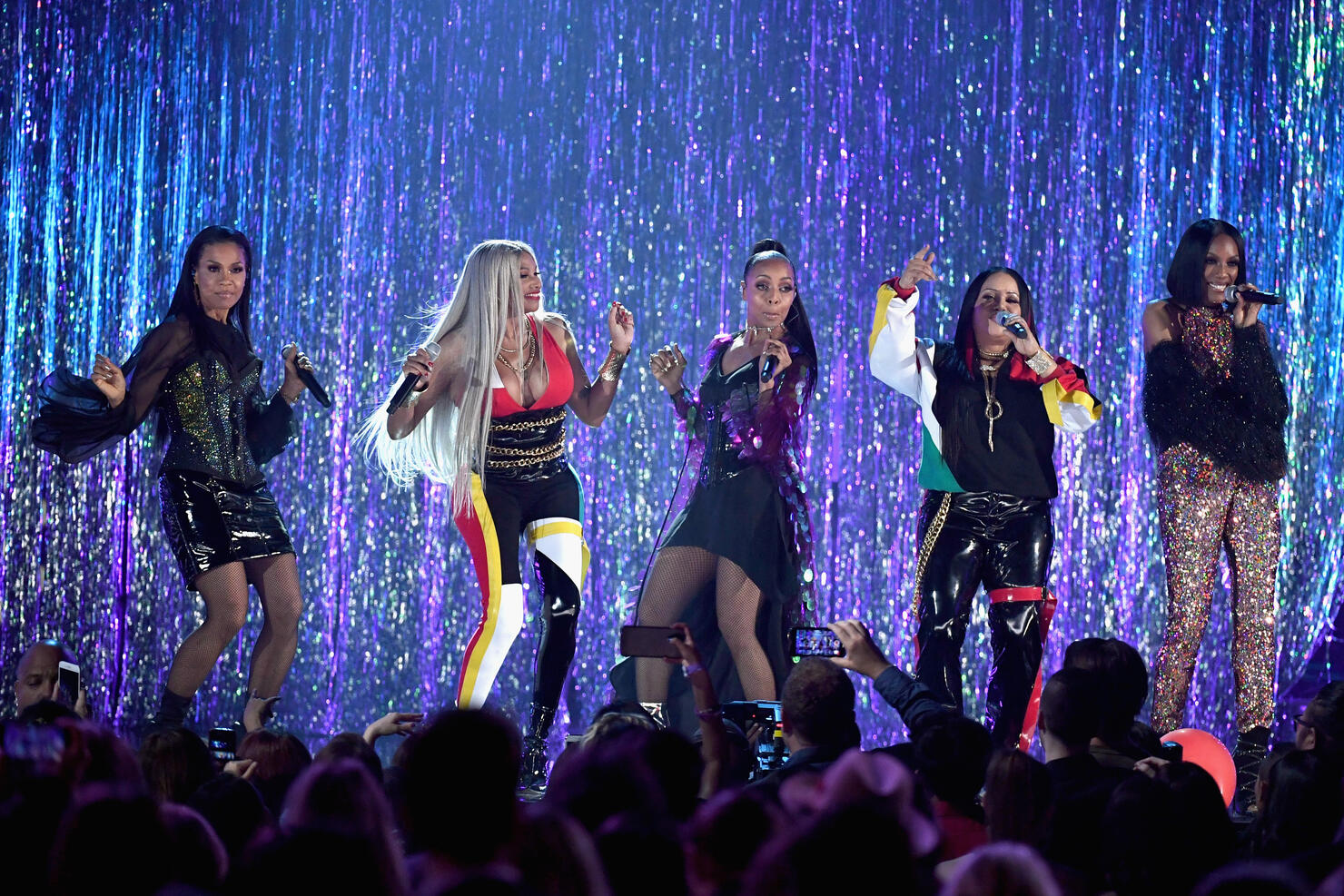 When the group hit the stage, everyone in the audience immediately stood on their feet because they knew that they were about to be in for a super fun show. Decked out in 1990s-inspired outfits on themselves and their dancers, Salt-N-Pepa let it be known that they were still THAT rap act.
At the Billboard Music Awards, they took the stage to perform "Shoop," "Push It" "Let's Talk About Sex" and "Whatta Man." From the older heads in the audience who grew up on their music to the younger generations who watched, everyone was here for it all. Things really got turned up a notch when En Vogue came out for "What A Man." Wow, what a performance! The set was definitely the perfect closing for such a fun awards show.