Led Zeppelin Will Reissue 'The Song Remains the Same' Concert Film
By Andrew Magnotta
June 27, 2018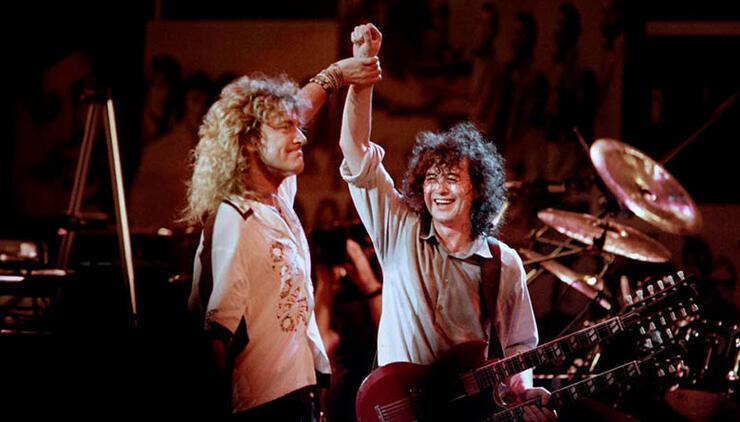 As part of Led Zeppelin's ongoing effort to revisit and revamp its catalog, the band has announced plans to remaster and reissue its beloved concert film The Song Remains the Same.
Recorded over a three-night stand at Madison Square Garden in July of 1973, The Song Remains the Same depicted the iconic band at the height of its arena-rock powers.
This past March, Zeppelin reissued its How the West Was Won live album. The new edition of Song Remains the Same is set for a September 7 re-release. The date has a special significance to the band as it was September 7, 1968, when John Bonham, John Paul Jones, Jimmy Page and Robert Plant performed for the first time as The New Yardbirds.
Fans will have a number of options from which to choose to enjoy the return of The Song Remains the Same, including the most elaborate set in the band's reissue series. Dubbed The Super Deluxe Boxed Set, the most highly-priced option includes the full-length film and soundtrack alongside 4-LPs and Zeppelin's marathon 29-minute live version of "Dazed and Confused" and more photos and other goodies.
Page himself is supervising the remastering of the album. You can pre-order it here.
Photo: Getty Images
Chat About Led Zeppelin Will Reissue 'The Song Remains the Same' Concert Film