Andy Dick Gropes Ivanka Trump In Newly Resurfaced 'Kimmel' Appearance
By Hayden Brooks
July 5, 2018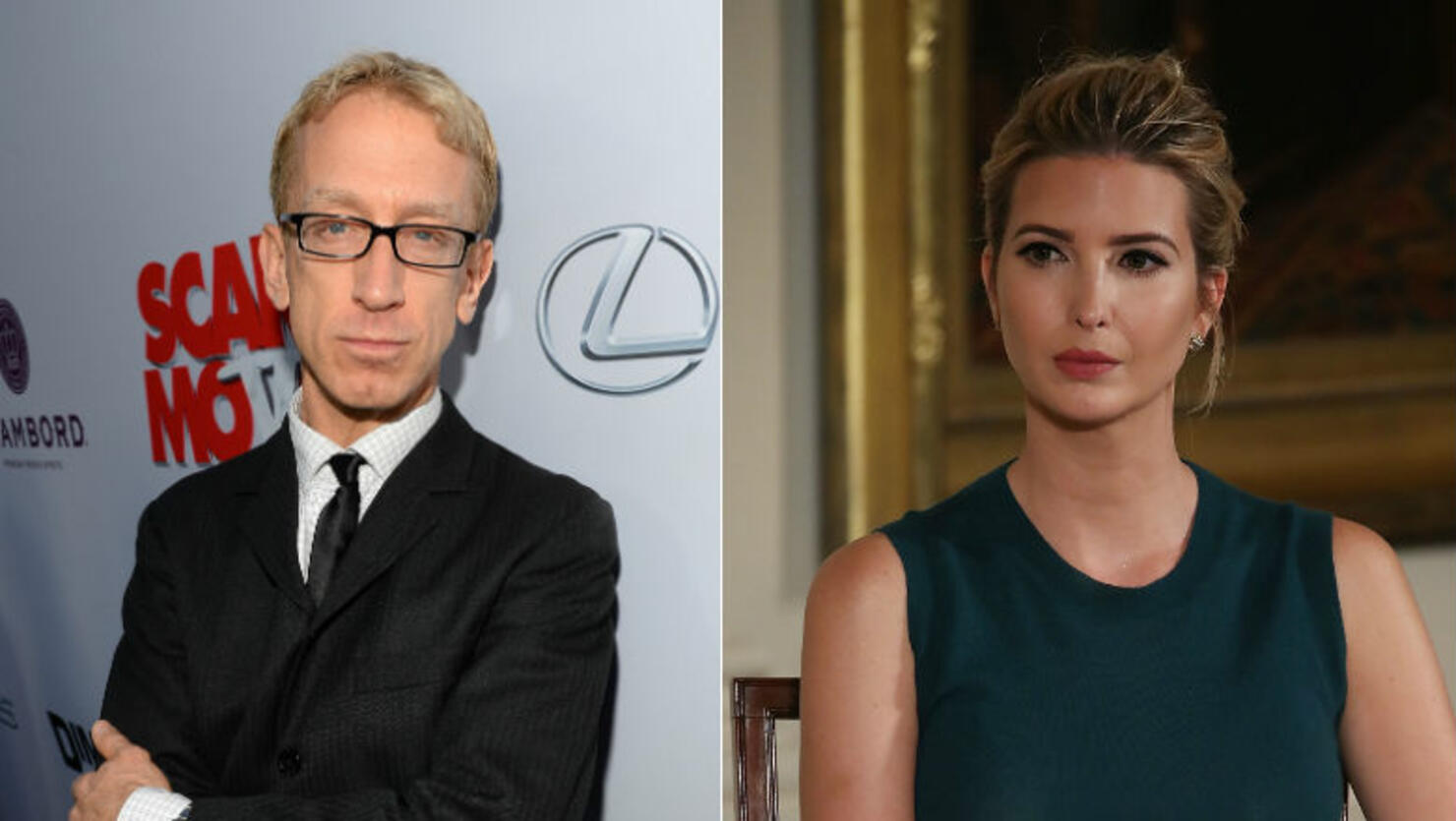 Prior to his recent arrest for alleged sexual battery, Andy Dick groped Ivanka Trump during their appearance on Jimmel Kimmel Live! in 2007 and the newly resurfaced footage is quite telling.
In the video, which was uploaded onto YouTube in 2011 and has recently gone viral, the two appeared next to each other mid-interview, before the comedian rubbed her legs. "You don't play up the glitter on your legs?" Dick asked Trump. She attempted to laugh off the incident, but it's clear that lines were crossed as she slapped his hands and removed them from her legs. "Oh wait, did I say I was single? I thought I had a boyfriend," Ivanka proclaimed after the uncomfortable moment. Kimmel even got into the mix, telling Dick, "Andy, please don't. Donald Trump will kill both of us." Shortly afterward, Dick was dragged off the stage by a member of security and the late-night host.
After the episode aired, Kimmel opened up about the incident, telling Extra that the comedian "was a little out of it." "She came out. He wanted a big, wet kiss. It was time for Andy to go, so I escorted him out by his feet," the host said at the time. "He always makes me a little uncomfortable. You have no idea what he's going to do next."
To make matters worse, Dick revisited the incident at the end of 2017 via Instagram. "The time I 'groped' Trump's daughter, Ivanka, on Jimmy Kimmel Live. Her legs were sparkling, and I was trying to see if the glitter would wipe off," he captioned a screenshot of the interview. "I also mistakenly thought she would date me. I was jokingly carried off by security. Is anybody going to carry Trump off? No joke. Confusing times. (the weird thing is, I shot this same scene a YEAR EARLIER for my movie Danny Roane: First Time Director, but I was peeing on Malcolm in the middle, not groping #tbt#slapyourself #christmas #whatisreal #lifeimitatesart p.s. Look it up on Youtube."