Nick Jonas & Priyanka Chopra Are Wearing Matching Gold Rings
By Taylor Fields
July 6, 2018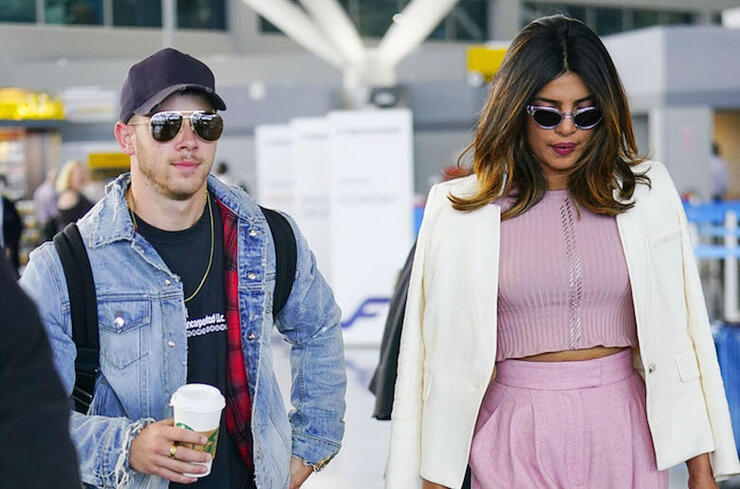 Things between Nick Jonas and Priyanka Chopra (Jopra?) are golden ... in the form of a pair of matching gold rings, that is. That's right, the couple has been wearing them.
Nick and Priyanka have been spotted sporting a pair of matching gold rings dating back to as early as June 22nd when the couple was in India. Below, you can see the ring on Chopra's right hand the night that the two had dinner with Priyanka's mother while in India, and the same night that Nick made their relationship Instagram official — he captioned a photo of her on his IG stories "her."
Exhibit A: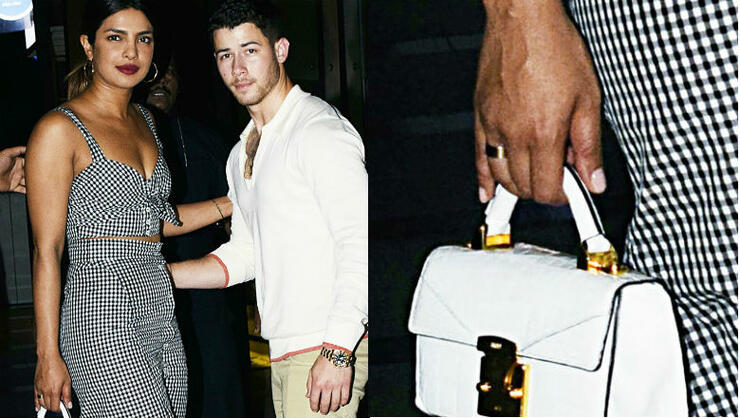 Nick had also been seen rocking a similar gold ring on his middle finger while strolling around with Priyanka, and enjoying some Starbucks. The ring was also spotted on the same finger during Jonas and the Quantico star's July 4th bike ride with the rest of Nick's family.
Exhibit B: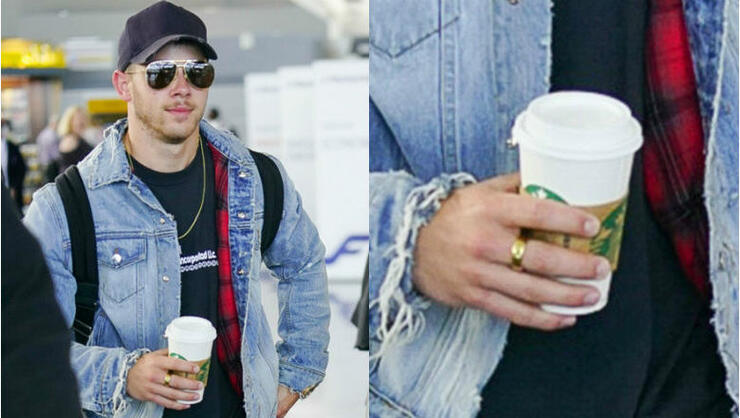 So. What do these rings mean for Jopra?! While they are likely not engagement rings, they could be promise rings. Nick and Priyanka's relationship seems to be getting more and more serious by the day. The two have already met each other's families, with Jonas even traveling to India to do so, not to mention the two have been enjoying each other's company very frequently.
The couple has been spotted out together multiple times, and a source recently told E! News that Nick is "crazy about her and is excited about where things are going," and that Priyanka "is different from anyone else he's dated. She's very mature and sophisticated." They added, "It's been a breath of fresh air and he's very happy with her."
Photos: Getty Images
Chat About Nick Jonas & Priyanka Chopra Are Wearing Matching Gold Rings