Kylie Jenner Debuts Baby Stormi's Pierced Ears In Sweet Snapchat Video
By James Dinh
July 12, 2018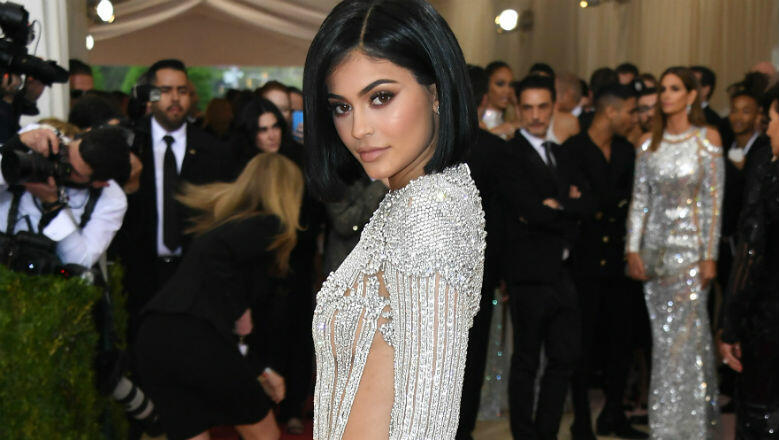 Seems like Kylie Jenner is adjusting well to motherhood after unveiling a sweet mother-daughter moment with 5-month-old Stormi, who recently had her ears pierced.
In a new Snapchat post, which was shared on Wednesday night (July 11), the E! reality star is seen cuddling with Stormi as she leans in for a kiss with her daughter, who is rocking silver earrings. In addition to the video, the 20-year-old star also posted another Snapchat of Stormi lying on her chest. Jenner's posts might have come from Honolulu, Hawaii, where she and the family are reportedly enjoying some family time. As per TMZ, Travis Scott wanted to spend quality time with his shining ladies, so they're held up in a massive Airbnb rental, which is next to a private beach. Apparently, Scott wanted to incorporate the R&R retreat into his schedule before jetting back to Los Angeles to work on his new album.
Earlier in the day, Jenner's new cover of Forbes magazine's "America's Women Billionaires" issue was released, announcing that the reality star is on track to become the "youngest-ever self-made billionaire" in history. "Maybe one day [I'll] pass this on to Stormi," she told the magazine of her beauty empire, Kylie Cosmetics. "If she's into it."
"Wow. I can't believe I'm posting my very own @forbes cover," the star captioned the shot on Instagram. "Thank you for this article and the recognition. I'm so blessed to do what I love everyday. I couldn't have dreamt this up! #KylieCosmetics." According to the magazine, the Instagram big-wig has made out well with her makeup empire and built a $900 million cosmetics fortune in less than three years. Jenner serves as one of the seven newcomers on the list, which also includes her half-sister Kim Kardashian, Little Caesars' Marian Ilitch, Epic Software's Judy Faulkner and ABC Supply's Diane Hendricks.
Chat About Kylie Jenner Debuts Baby Stormi's Pierced Ears In Sweet Snapchat Video