Meghan Markle and Kate Middleton Step Out For First Solo Outing
By Emily Lee
July 14, 2018
No boys allowed! Meghan Markle and Kate Middleton stepped out at Wimbledon for their first ever solo appearance together. The royal sisters-in-law attended the Ladies' Single Final at the Wimbledon Championships on Saturday to see Serena Williams take on Angelique Kerber. Sounds like the perfect excuse for a girls day out.
Kate and Meghan have appeared together at official royal outings before, but their husbands Prince William and Prince Harry were also in attendance. Saturday's event marks their first-ever joint appearance without their balls-and-chains. Just kidding, we love Harry and William. But it's so fun to see the royal ladies having fun together.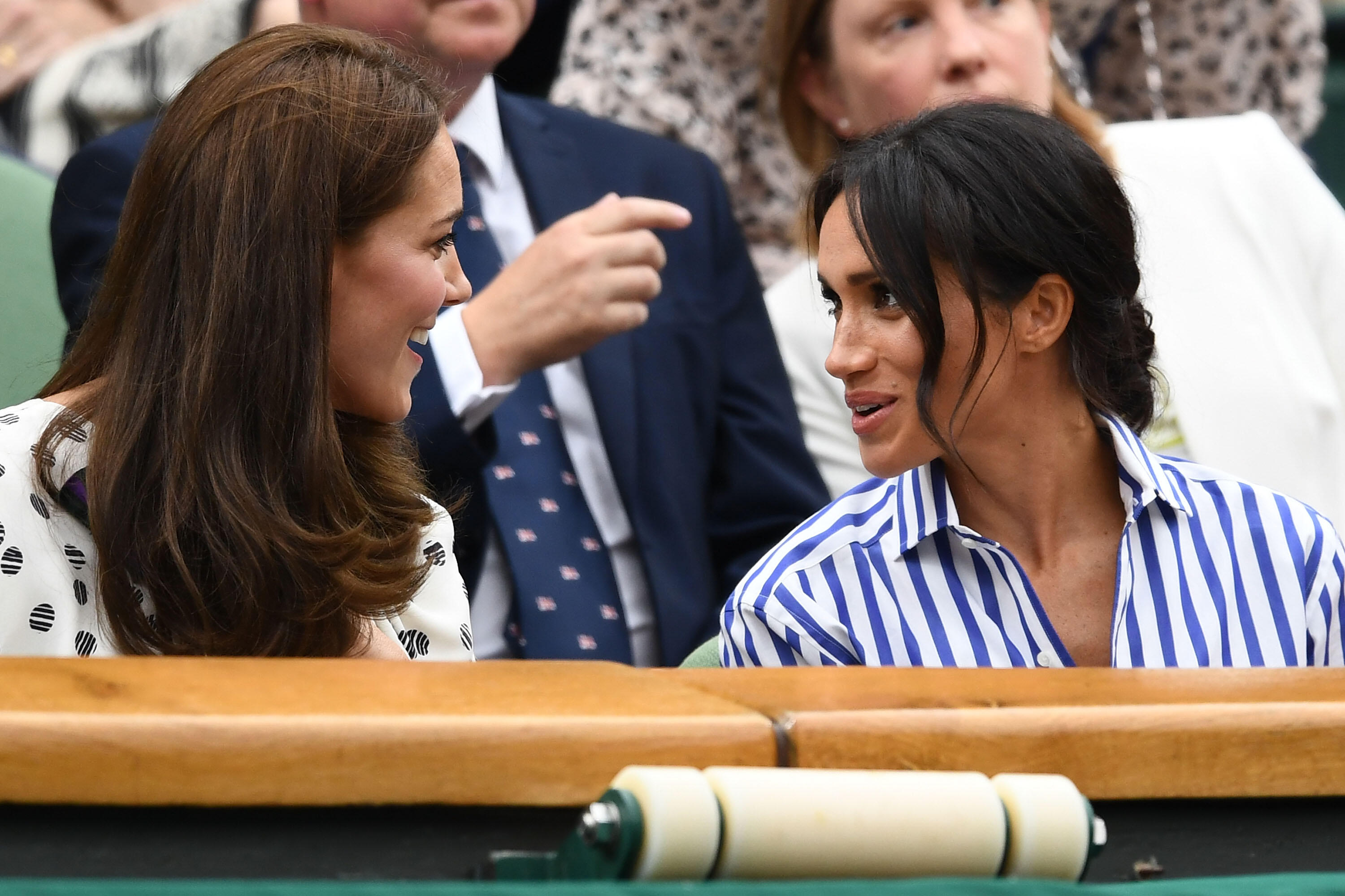 Both royals looked chic as ever, as well. The Duchess of Sussex wore "a summery blue-and-white striped shirt from Ralph Lauren with wide-leg white pants," according to People. The Duchess of Cambridge, however, went for her classic wardrobe choice: a beautiful dress. opted for a white-patterned dress. They stole the show when they walked into the stadium to view the match.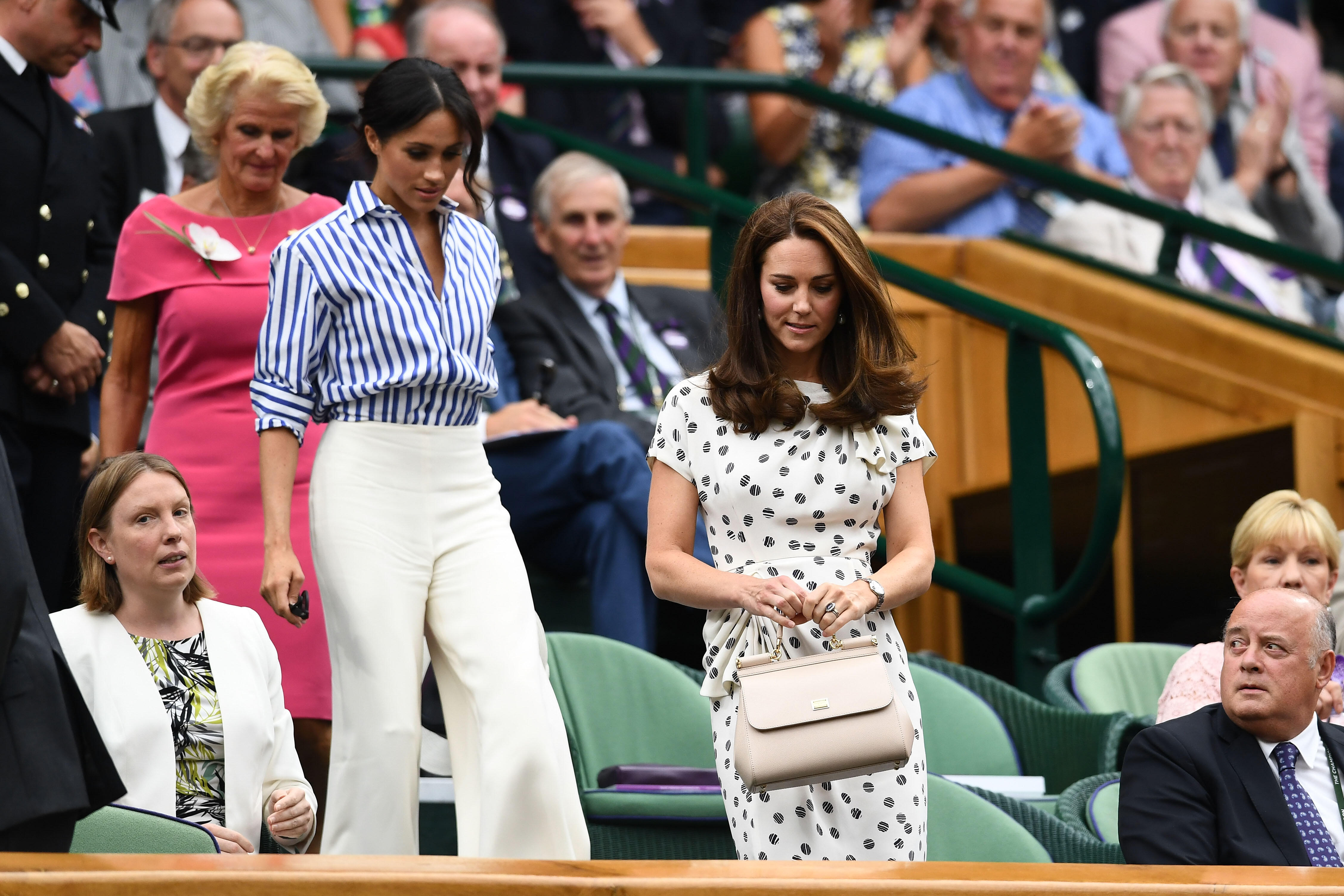 The match must have been especially fun for Meghan to watch because of her close friendship with Serena Williams. (We all know who she was rooting for!) Serena and her husband Alexis Ohanion attended the royal wedding just two months ago.
Here's hoping this is the first of many girls' outings for Meghan and Kate. We love that these two have become such fast friends. Maybe next time they can bring Princess Charlotte out with them. She'd add the perfect amount of sass and cuteness to the group. Just a thought, Duchesses!
Chat About Meghan Markle and Kate Middleton Step Out For First Solo Outing