Death Cab For Cutie Share New Single 'I Dreamt We Spoke Again'
By Katrina Nattress
July 19, 2018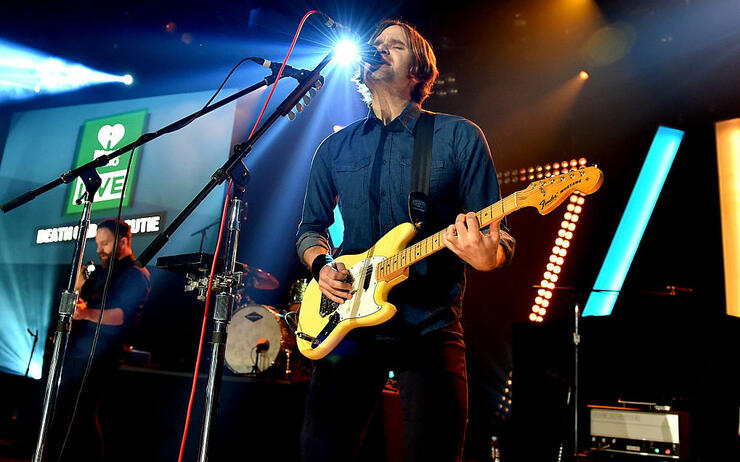 On Thursday (June 19), Death Cab For Cutie shared the second single off their upcoming album, Thank You For Today. "I Dreamt We Spoke Again" is a hazy, slow burning song thats lyrics are limited but powerful.
"I dreamt we spoke again / It had been so long my mind filled in the blanks / I dreamt we spoke again / It had been so long your voice was like a ghost in my head," vocalist Ben Gibbard mutters, stumbling upon his words and fighting to be heard over the keys and percussion.
DCFC revealed a hypnotizing lyric video to go along with the single, which you can watch below.
Last month, the Seattle-based indie rockers revealed the album's first single, "Gold Rush," a song Gibbard describes as a response to his city's rapid change.
"I've had this realization only recently that so many of my memories are tied to my geography," he explains. "And when that geography changes, it's as if you're not only coming to terms with the passage of time, but it's as if you're losing those people and that time in your life all over again. Cities are in constant flux, and I'm not claiming victimhood in this, but the speed at which Seattle is changing, and people of color and creative communities are being pushed out, is alarming."
Thank You For Today is slated for an August 17 release via Atlantic Records.
Photo: Getty Images
Chat About Death Cab For Cutie Share New Single 'I Dreamt We Spoke Again'