The 1975 Drop New Electro-Pop Jam "TOOTIMETOOTIMETOOTIME"
By Katrina Nattress
August 15, 2018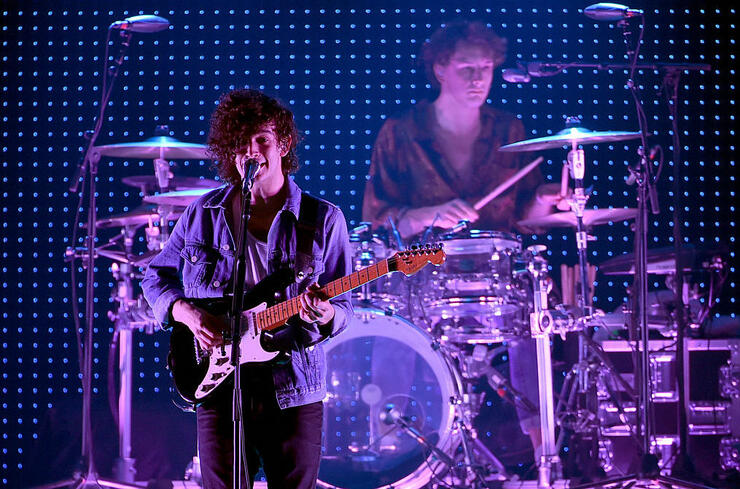 The 1975 are gearing up for the release of their third studio album A Brief Inquiry Into Online Relationships this fall and on Wednesday (August 15) shared another sneak peek in the form of the excitably titled "TOOTIMETOOTIMETOOTIME."
The electro-pop jam follows a tropical house beat, as Matty Healy confesses "I only called her one time / Maybe it was two times / Don't think it was three times / Can't be more than four times" with some glistening vocal effects.
The song's almost clubby feel is new territory for the English band and will keep fans guessing what to expect when the album drops.
Listen to "TOOTIMETOOTIMETOOTIME" below.
Though a press release states this is the album's second single, The 1975 have released two other songs that are thought to be on the album — lead single "Give Yourself a Try" and the politically charged "Love It If We Made It."
During the Brief Inquiry rollout, Healy has opened up about his personal life, too. Earlier this month, the 29-year-old singer opened up to Billboard about battling a heroin addiction and spending most of 2017 high. Healy's clean now but admits staying sober is "something I [will] struggle with for the rest of my life."
Photo: Getty Images
Chat About The 1975 Drop New Electro-Pop Jam "TOOTIMETOOTIMETOOTIME"