Camila Cabello Reveals Her Relationship Status With the Fifth Harmony Girls
By Katrina Nattress
August 21, 2018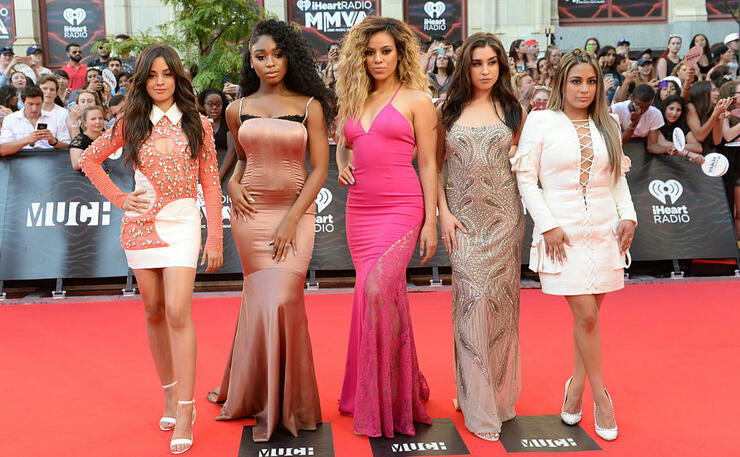 During last year's VMAs Fifth Harmony made it clear that they were not on good terms with former member Camila Cabello when they savagely mock-killed her during their performance at the awards ceremony. Yesterday (August 20), Cabello had the last laugh when she took home Moon People for Artist of the Year and Video of the Year for her hit single "Havana" and Tiffany Haddish ruthlessly dissed 5H during her monologue. After all that, it'd be safe to say the girls probably still aren't on good terms; however, during an interview with Access Hollywood before the show, Cabello said quite the contrary.
"I feel like we're in a really good place right now, me and the girls. I saw Normani at the Billboard Awards and we just caught up. I told her I'm super excited for her. I don't remember the last time I've seen the other girls, but I told her to say the same thing to them — there's just been enough time and distance away from the situation that I feel like we're all genuinely in a good place right now. Honestly, there's no time in life for that stuff," she said. "The internet can be such a toxic place because people love drama and people thrive off of it."
Cabello left the group in 2016 to pursue a solo career. Since then, the four-piece announced their hiatus and have all been working on solo material. Watch Cabello's Access Hollywood interview below.
Chat About Camila Cabello Reveals Her Relationship Status With the Fifth Harmony Girls