Demi Lovato's Drug Dealer Says She Knew The Risks Of 'Aftermarket Pills'
By Hayden Brooks
August 27, 2018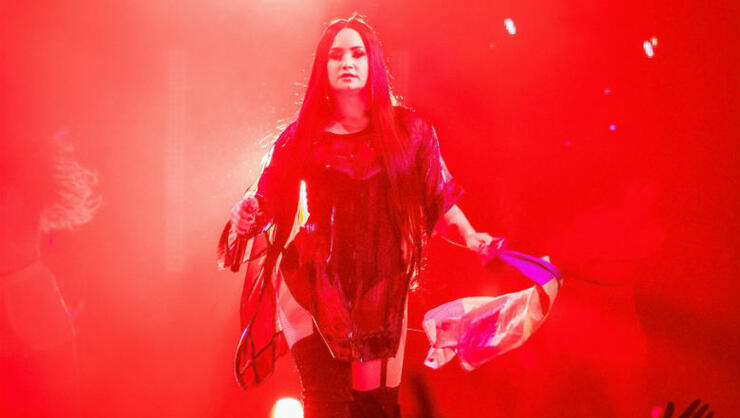 More details from Demi Lovato's much-publicized overdose have surfaced, as per TMZ's new interview with Brandon Johnson, the man who supplied the pop star with "aftermarket pills" on the evening of her OD.
Early Monday morning (August 27), TMZ published a video interview with Johnson, who revealed that the chart-topper sent him a text message at 4 AM that morning and asked him to come over. While she didn't specifically explain why she wanted him over, the reasoning was pretty clear. "I disclosed to her that these are not pharmaceutical. They're aftermarket pills. They're much stronger," he explained. "[Demi] understood fully and it's unfortunate what happened. I'm not here to hurt anybody. I care for her very much." As we previously reported, Johnson reportedly has a bad habit of purchasing dirty drugs from Mexico and the batch that he brought the singer was laced with fentanyl, which is the same drug that killed Prince and Lil Peep.
Johnson, who also insinuated that the two shared drugs, as well as a sexual relationship, said that the star seemed just fine when he left her house. "When I was with her she was fine. When I showed up she was a little drunk, but nothing out of the ordinary," he continued. "When I left she'd fallen asleep. She'd passed out, but it was already 7 AM or 8 AM. I tucked her in." Team Lovato has denied that the star was romantically linked with the dealer.
Lovato was found by someone on her team at 11:30 AM and had to be revived with Narcan, a medication used to reverse the effects of opioids like heroin, fentanyl, and morphine.
Chat About Demi Lovato's Drug Dealer Says She Knew The Risks Of 'Aftermarket Pills'