Louis Tomlinson Congratulates Liam Payne Over New EP: Read The Tweet
By Hayden Brooks
August 28, 2018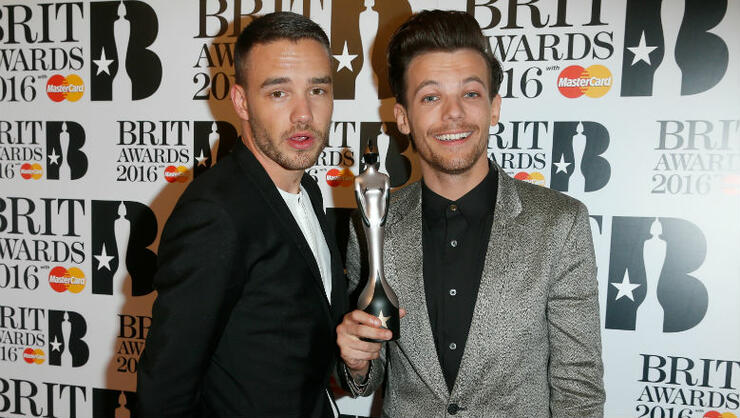 Directioners rejoiced on Friday (August 24) when Liam Payne dropped his debut EP, First Time, and the pop collection even saw some support from fellow 1D bandmate Louis Tomlinson.
After Payne took to Twitter to unveil the project, Tomlinson supported the release, writing, "Big up to Payno and his EP." Sure, it was just a seven-word message, but it's still a Twitter exchange between One Direction bandmates and that means everything to those hoping for a reunion one day. Payne returned the love, writing, "Thanks man," alongside three praying hands emojis. First Time is a four-track collection, which includes "Home With You," "Depend On It," "Slow" and its title track, which features French Montana.
In mid-August, Payne made the big announcement about the EP via a note on social media, admitting that the material for his debut LP just wasn't sitting well with him anymore. "I looked at some of the songs on my album which were done a while ago and they felt from another age," he wrote in the letter. "I'm determined for my debut album to truly represent me. I'm now back in the studio working hard to finalise the final few new songs on the record -- I'm genuinely excited about the music I'm writing and recording and I can't wait for it to be ready for you all."
News of Payne's change of heart echoes his thoughts about his early work with Pharrell Williams. In our February interview with the star, he revealed that his booking with Skateboard P was just a little too premature in the whole solo recording process. "I wish it had been a little bit later when I was a little more settled in what I was doing. We did some songs, but Pharrell sounds cool on everything," Liam confessed. "It's the same thing with his style. Everything he's saying. He's just a cool guy in general. You can't really go wrong and him on the songs sounding great, but I couldn't really put myself in the position that the song was and where the story of it was, so I want to go back there and revisit that again. It was great to spend time with a master of music and learn a few things."
Big up to Payno and his EP

— Louis Tomlinson (@Louis_Tomlinson) August 27, 2018
Chat About Louis Tomlinson Congratulates Liam Payne Over New EP: Read The Tweet