Colton Underwood Is The Next 'Bachelor'!
By Peyton Blakemore
September 4, 2018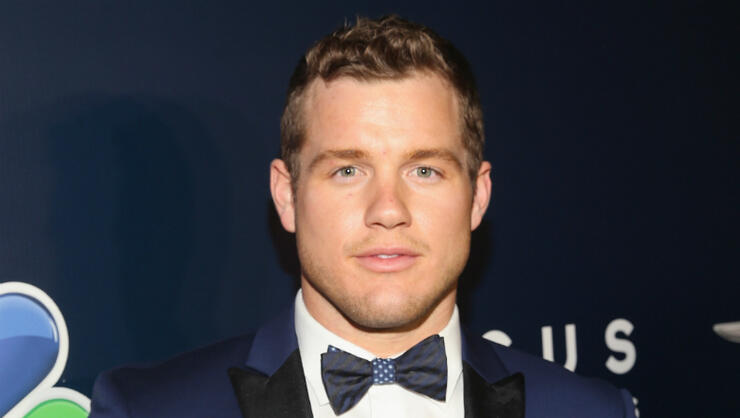 Colton Underwood is the next Bachelor!
The 26-year-old former NFL player was announced as the franchise's newest leading man on Tuesday's episode of Good Morning America. "I'm very excited," Colton told People following the news. "I'm so grateful. I can't tell you how much I've been smiling."
Colton also said he's ready to finally get his happy ending, which hopefully includes a proposal. "That's what I'm looking forward to the most, being engaged and then getting married shortly after that," he told Micheal Strahan on GMA. "Third time's the charm, that's what they say, right? That's what I'm hoping for!"
As Bachelor fans know, Colton was on Becca Kurfrin's season of The Bachelorette and instantly became the talk of the Bachelorette mansion when he revealed he's a virgin. While that news came as a surprise to many, the most shocking revelation from the 26-year-old actually came when he revealed he dated former Bachelor contestant, and Becca's friend, Tia Booth, before coming on the show.
Despite their break-up, the two reconnected on the current season of Bachelor in Paradise. However, their on-again-off-again relationship finally came to an end, for good, on the Monday's episode of BIP. "[Me and Tia] are finally on the same page for the first time in our relationship and we are just good friends," Colton clarified on GMA.
While his past may be filled with heartbreak, the former football player, who previously dated Olympian Aly Raisman, said he has no regrets about his journey because it got him to where he is today.
"I think that's one thing that I took pride in on both seasons, being true to who I am," he admitted. "I think it took all of that to get to where I am now and know who I am as a person, and know what I want in a life partner."
Chat About Colton Underwood Is The Next 'Bachelor'!