Courtney Cox and David Arquette's Daughter Looks So Grown Up In New Photo
By Emily Lee
September 6, 2018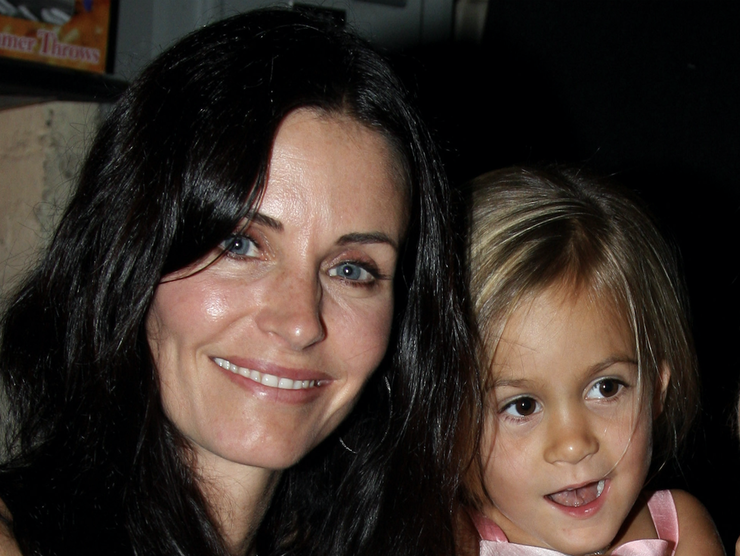 David Arquette posted a sweet photo to Instagram commemorating his daughter's first day of high school. "I'm so proud of my daughter Coco! Have fun and be safe in Highschool! AND don't grow up too fast! I love love love you!!!" Arquette captioned the shot him, Coco, and his ex-wife Courtney Cox. It's hard to believe how grown up Coco Arquette is.
Coco looks like a mini-version of her famous mother, though many of her dad's Instagram followers pointed out that she looks like Wednesday Addams from The Addams Family. It turns out, that's not just a coincidence. People reports that the photo was taken at Coco's school musical production of The Addams Family.
Public photos of Cox, Arquette, and Coco together are rare, so, it's nice to see this modern family getting together. Though Cox and Arquette have been divorced for some time, they remain super close. "He's my best friend in the world," Cox said of her ex on The Ellen DeGeneres Show in 2013. "I love him." Arquette has been equally gracious about Cox, as well. "She's incredible," Arquette told People of Cox. "I love her, too, and she's an amazing person, a beautiful person."
It seems that Coco is following in her parents footsteps and hopes to pursue a career in the entertainment industry. In addition to her role in The Addams Family production, Coco has starred in 16 other musicals. "My daughter is an incredible singer," Cox revealed. "She does plays. No, I'm not being a stage mom. … She is really good."
Photo: Getty
Chat About Courtney Cox and David Arquette's Daughter Looks So Grown Up In New Photo