Nick Jonas & Priyanka Chopra Share Hilariously R-Rated Pet Name
By Paris Close
September 8, 2018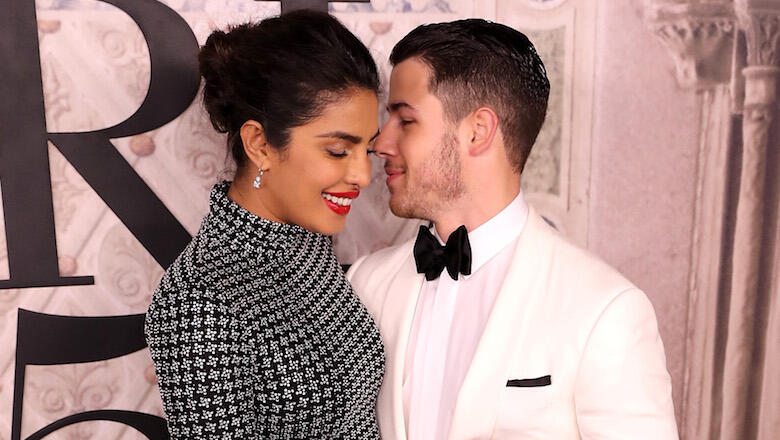 Nick Jonas and Priyanka Chopra have settled on a nickname, and it's surprisingly R-rated.
During an appearance on Friday's (September 7) episode of The Tonight Show Starring Jimmy Fallon, the "Right Now" crooner spilled all about his engagement to the Quantico alum and the rather eccentric pet name she wants everyone to refer them by as a couple.
"Do you guys have a celebrity nickname?" show host asked Jimmy Fallon, before looking to Jonas' bride-to-be, who watched Jonas' reaction from the sidelines, "Priyanka, you can answer that."
With an excitable smirk, the 25-year-old confessed, "She likes 'Prick.'" Reasonably, Jonas admitted he isn't sold on his fiancée's choice: "I don't like that one that very much."
The "Chains" musician had secretly been dating Chopra for merely two months before he proposed on her birthday (July 18).
Exactly a month later, the pair finally confirmed their engagement via Instagram with a beautiful couple's shot Jonas captioned, "Future Mrs. Jonas. My heart. My love." The Bollywood star also confirmed reports on her own social media accounts, writing, "Taken.. With all my heart and soul.."
Jonas also spoke with Fallon about how they celebrated their future union in a traditional Roka ceremony: "For she and I, I think it was just nice to be able to have that time with the family first and have that private moment and be able to share with the world afterward," the artist said.
"But it's funny, you know, we had this beautiful ceremony and we felt so connected, our families all met and it was spiritual, and then we put it on Instagram and we're like, 'Oh, my God, it's official.'"
Chat About Nick Jonas & Priyanka Chopra Share Hilariously R-Rated Pet Name