Bradley Cooper Makes Lady Gaga Tear Up On 'Good Morning America'
By Emily Lee
September 10, 2018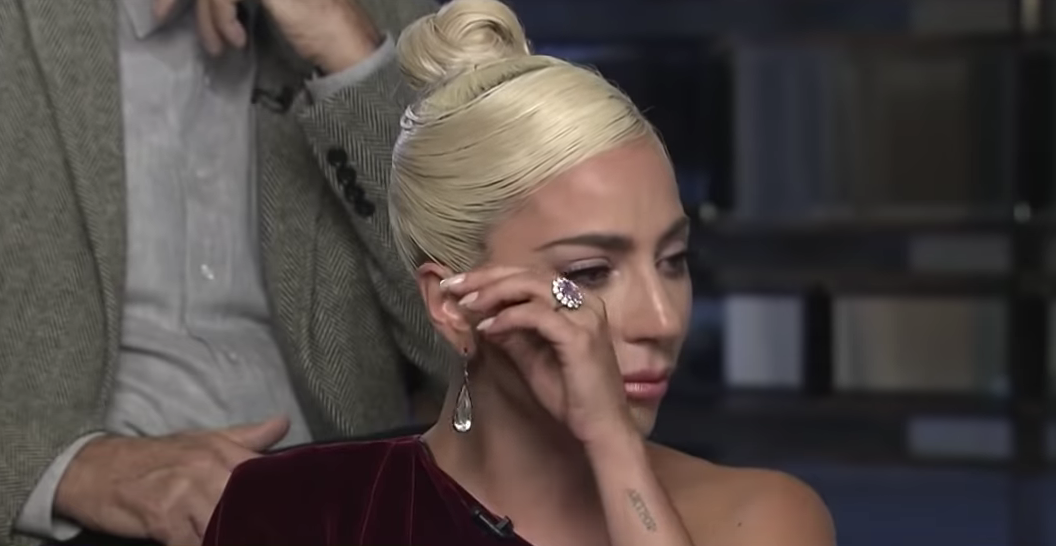 The cast of A Star Is Born sat down for an emotional interview with Good Morning America on Monday (Spet. 10). Tears were shed by all. Yes, literally all four performers can be seen wiping away a tear or two during the sit down. So, what, exactly, had Bradley Cooper, Lady Gaga, Anthony Ramos, and Sam Elliott all up in their feelings? They were discussing how special the experience of making this movie was, as well as how much they've all come to mean to each other.
Lady Gaga, who makes her big screen debut, teared up when Cooper spoke about working with her. The first time director said, "I'm just so glad God gave her the talent that she has and he chose her, because that's quite a vessel to go through, because it's really what you do with it, and she's such a beautiful human being."
With tears streaming down her face, Gaga cut in telling Cooper, "So are you. Thank you."
Gaga also spoke about her deep connection with Cooper. "We had instant chemistry when I met him," she explained. "As soon as I opened the door to my house, it was like 'You hungry?' We're both Italian and from the east coast and before I knew it I was heating up some leftovers for him and we were eating together." She also revealed how truly wowed she was by Cooper's singing. "He began to sing, I stopped dead in my tracks and I said, 'Oh my gosh, Bradley your voice, you can sing."
Cooper wasn't the only one who had extremely kind things to say about Gaga. Elliott also gushed about the actress, saying, "I never had an experience like this. I've never been anywhere near someone like this, that's as huge as she is on a worldwide level and somebody's that is as talented as she is."
If you didn't already want to see A Star Is Born, this loved up interview definitely will. The film premieres on October 5th.
Chat About Bradley Cooper Makes Lady Gaga Tear Up On 'Good Morning America'